Tiger Watch
Tiger Woods to play in JP McManus Pro-Am the week before Open Championship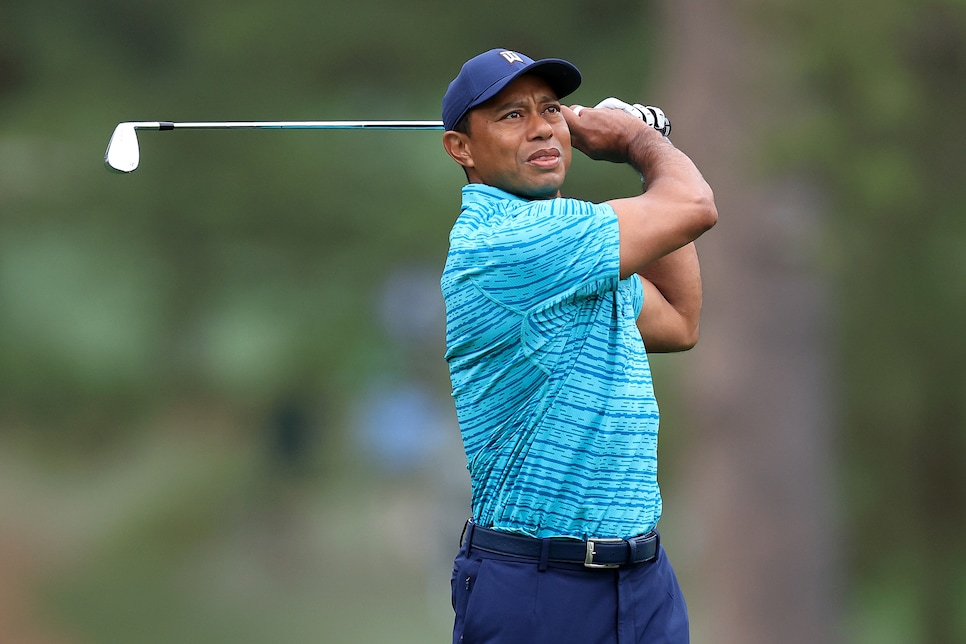 Tiger Woods will play in the JP McManus Pro-Am, a two-day event in Ireland that will take place the week before the Open Championship, the tournament announced on Twitter on Thursday. Woods' camp confirmed the news to Golf Digest.
The pro-am, hosted by Irish billionaire J.P. McManus, will be held on July 4-5 at the Adare Manor in County Limerick, which will also host the 2027 Ryder Cup. It is the Monday and Tuesday of the week before the Open. This will mark Woods' fourth appearance in the event, which he won in 2000.
Woods will not play in the Scottish Open at the Rennaissance Club, which is now an official PGA Tour event, the weekend prior to the Open. He will head to St. Andrews shortly after the pro-am.
Woods made his return to competition at last week's Masters 14 months after sustaining traumatic injuries to his right leg in a car accident. After shooting 78 on Sunday for a 47th-place finish, Woods told Sky Sports that he will play in the 150th Open Championship at St. Andrews, where he has won two of his three Open Championships. Woods stopped short of committing to any other event before the Open and said he was not sure whether he'd be able to play in next month's PGA Championship at Southern Hills.
"I won't be playing a full schedule ever again," Woods told Sky Sports. "It'll be just the big events. I don't know if I'll be able to play (the PGA Championship) at Southern Hills or not, but I am looking forward to St. Andrews. That is something that is near and dear to my heart. You know, I've won two Opens there, it's the home of golf, it's my favorite golf course in the world.
"I will be there for that one. Anything in between that, I don't know. I will try, there's no doubt. This week, I will try to get ready for Southern Hills, and we'll see what this body is able to do."
Woods joins Rory McIlroy, Collin Morikawa, Justin Thomas, Bryson DeChambeau, Jon Rahm, Dustin Johnson, Brooks Koepka and a number of other high-profile players in the JP McManus Pro-Am field.