The Loop
Tiger Woods, Phil Mickelson top Forbes' Fab 40 list of most valuable sports brands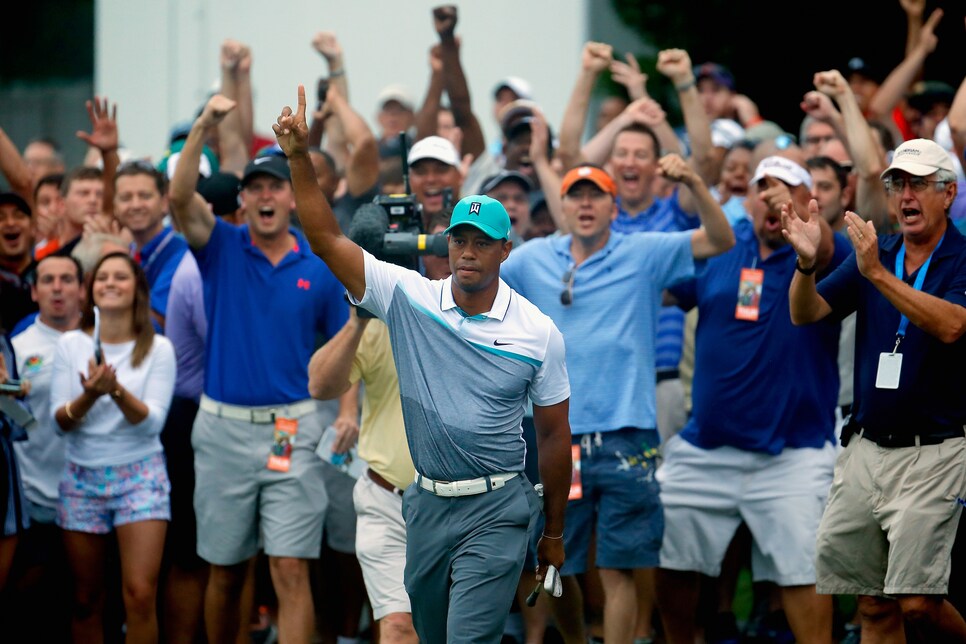 Tiger Woods has fallen below names like Robert Dinwiddie and Sunhoon Kang on the Official World Golf Ranking, but he still, somehow, holds the top spot in Forbes' Fab 40 list. The annual feature ranks the world's most valuable sports brands, breaking them into four categories: athletes, businesses, events, and teams.
Woods comes in at No. 1 among athletes at $30 million. That number isn't how much he earned in endorsements in 2015, but how much more he earned than the average endorsement income of the top 10 earners in his sport. This is done to figure out how much an athlete's name or brand alone is worth. Woods' earnings have decreased since his scandal in 2009, and in this metric, he fell $6 million from the previous year.
The 30-million figure kept him just ahead of Phil Mickelson, whose brand is worth $28 million, according to Forbes. The two golfers are just ahead of NBA superstar LeBron James and tennis great Roger Federer, who both check in at $27 million. A third golfer, Rory McIlroy, cracked the top 10 for the first time with a brand value of $12 million.
Not surprisingly, Woods and McIlroy's biggest sponsor, Nike, is the No. 1 sports business brand at $26 billion, $9 billion more than No. 2, ESPN. Under Armour is up to No. 4 at $5 billion, no doubt helped by the rise of Jordan Spieth, who won two majors in 2015 and was named PGA Tour Player of the Year. We can also assume that it won't be long before Spieth, 22, shows up on this list.
Also interesting to note is Sky Sports being ranked No. 5 in the business category. The satellite sports channel will take over Open Championship TV rights from BBC beginning in 2016.
Golf didn't make the cut in the sports event category, which was easily led by the Super Bowl at $580 million. The New York Yankees were the most valuable sports team at $661 million.