News
Tiger Woods, Phil Mickelson paired together for first two rounds of the Players Championship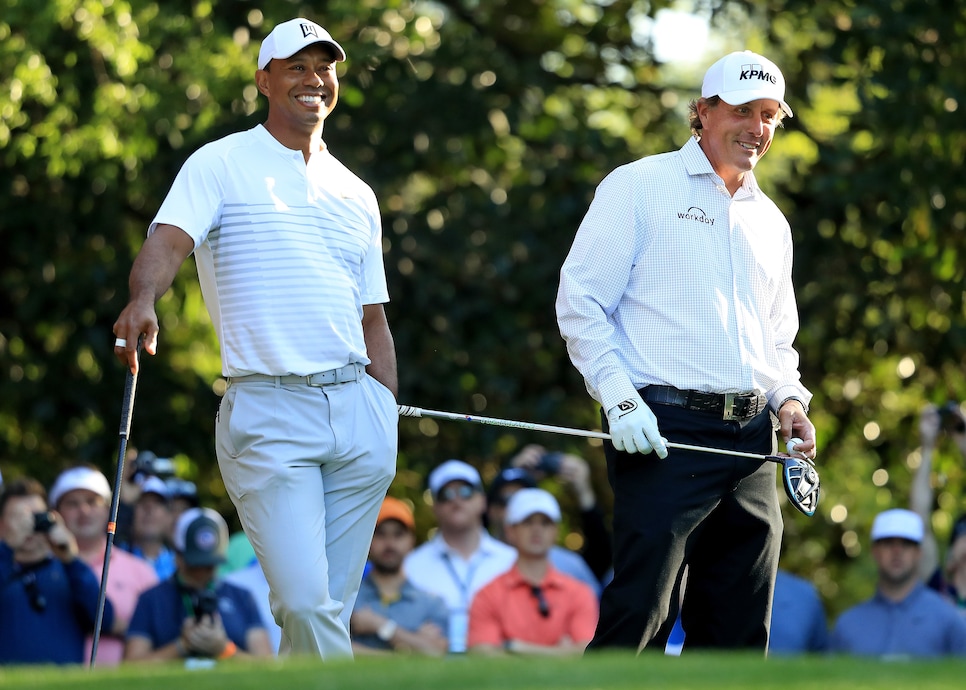 When Tiger Woods and Phil Mickelson yucked it up during that memorable Tuesday practice round at the Masters, the collective golf world was on cloud nine. Next week the two Hall of Famers will play together again, only this time it counts.
On Sunday, the PGA Tour announced two of its featured groups for the Players Championship, with the star-studded threesome of Woods, Mickelson and 2015 Players champion Rickie Fowler leading the way. Tee times have yet to be released, but whenever the duo tees off, it will mark the first time they've played together at TPC Sawgrass since 2001, when Woods won his first Players, highlighted by his famous "better than most" putt at the 17th hole.
It also marks the first time Mickelson and Woods have played together in any event since the 2014 PGA Championship at Valhalla, when Woods missed the cut and Mickelson finished runner-up to Rory McIlroy. Speaking of McIlroy, he's in the second featured group along with Justin Thomas and Jordan Spieth, making them a close second in terms of star power. Two more featured groups will be announced when tee times come out, and they've got an uphill climb to compete with these two.
Woods is making his first appearance at TPC Sawgrass since 2015, when he tied for 69th and failed to shoot lower than 71 in any round. Prior to that, he last played there in 2013, winning the event for the second time in his career. Mickelson or Fowler can become the seventh multiple-winner of the Players with a victory next week.