The Loop
This is the coolest photo of Tiger and Phil you'll ever see
There's really not much to say other than this photo taken by PGA Tour/Getty Images photographer Chris Condon is fantastic. Condon caught Tiger Woods, Phil Mickelson and Jason Dufner in a candid moment backstage during the opening ceremony of the Presidents Cup. Very cool.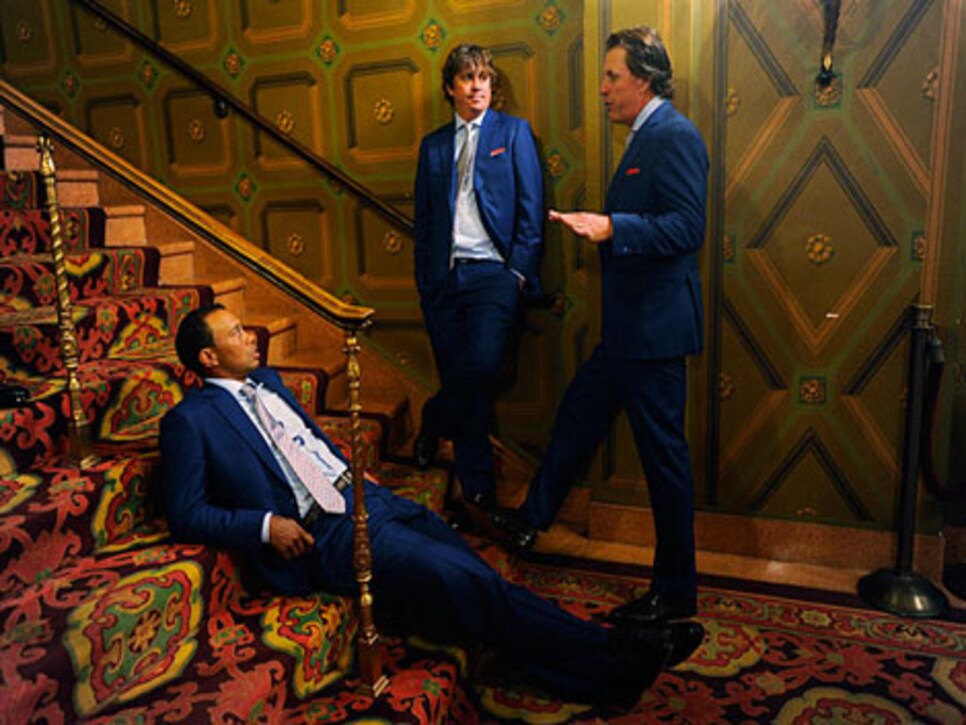 Is Tiger #Dufnering in front of the master or is he doing something else? Dare we say... #Tigering?
Apparently, it was a pretty engaging conversation. As the opening ceremony unfolded, Golf Channel's Jason Sobel tweeted: "Tiger Woods fails to walk out when his name is first called. Fred Couples: "He must be practicing." Then he walks out. Good par save." Who says Tiger and Phil don't get along?
So what were these two titans of golf (and Jason Dufner. Sorry, Jason) discussing? Rolling back the golf ball? The government shutdown? Their favorite burger chain? We'd love to know. In the meantime, take your best shot at coming up with a caption.