The Loop
Tiger Woods' past secrecy a reason to take his news 'with heavy dose of reasonable doubt'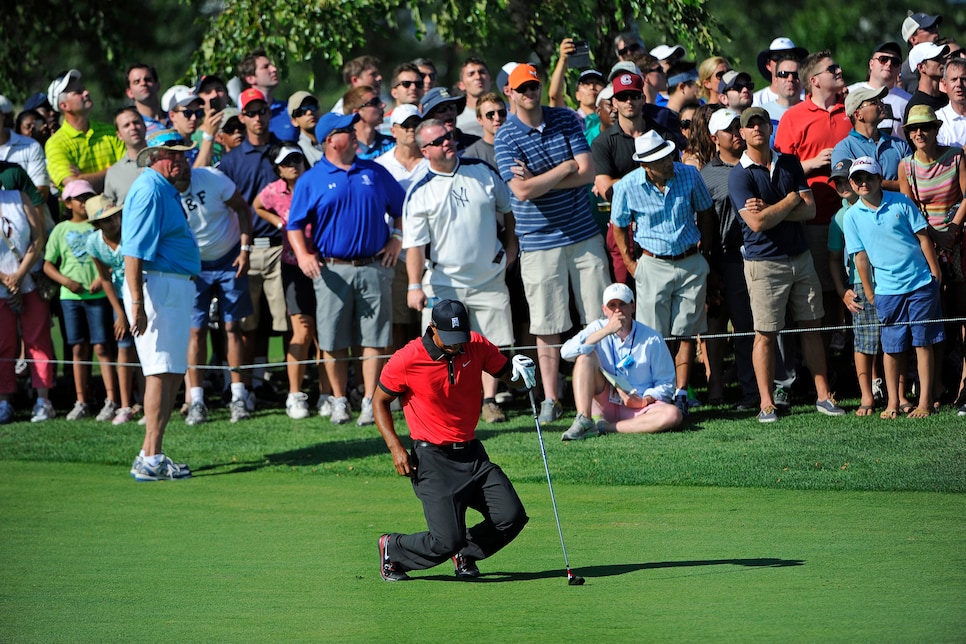 Stories of interest you might have missed…
"It's because of Woods' unending secrecy in these matters that we can view his latest news with a heavy dose of reasonable doubt.
"For as little as Woods has admitted about injuries in the past, there's no certainty that he's suddenly drunk the truth serum and is being completely candid about his current status…
"Woods' long-standing refusal to offer real-time analysis of his status -- unlike, say, young stars Rory McIlroy and Jason Day -- leaves the door wide open for theories and suppositions about his future. We should be skeptical, even cynical, about the possibility that Woods could return for next month's Arnold Palmer Invitational. Or, more important, the upcoming Masters Tournament."
Mickelson's caddie: 'I thought my legs were going to fall off'
Phil Mickelson's caddie Jim Mackay (aka Bones) had double knee replacement surgery in the offseason. How bad had it gotten?
"It got to the point where at the end of the day … I had to pick my legs up and put them in the car because I couldn't do it the normal way," Mackay said in this story by Helen Ross of PGATour.com...
"Mickelson was leading the [20160 AT&T Pebble Beach Pro-Am heading into the final round. Sunday morning, minutes before the team was scheduled to tee off, the four-time champ decided on an equipment change. So he asked his caddie to go to the car and get the new club.
"'I ran from here to that tree,' Mackay said, gesturing about 30 yards away. 'I remember thinking to myself, I have to have surgery. I thought my legs were going to fall off.'"