The Loop
Tiger Woods or Jack Nicklaus? Commissioner gives surprising answer for best ever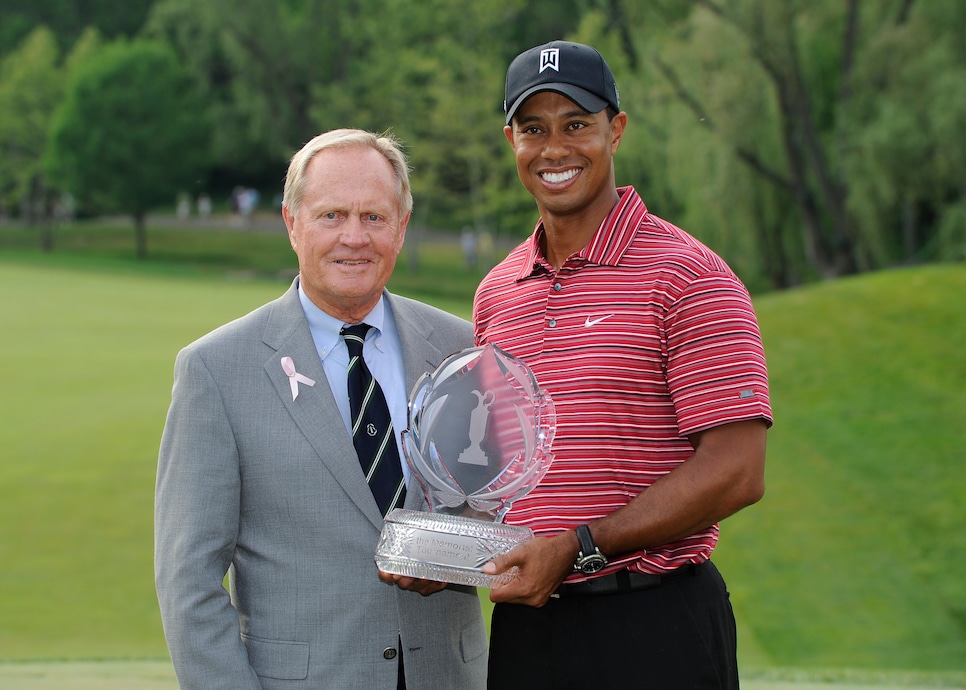 EAST LAKE, Ga. -- Tim Finchem, in likely his last appearance as PGA Tour commissioner at the Tour Championship, had his infamous guard down on Tuesday with the media. Finchem showed off his character by parodying the popular Jimmy Kimmel "Mean Tweets" segment, reading some of the funnier criticisms and observations fans have made at his expense. He also was surprisingly candid when a reporter asked about the impact of Tiger Woods, whose career coincided with Finchem's tenure.
"I have to put him down -- I love Jack Nicklaus beyond belief, but I have to put Tiger down as probably the greatest player to ever play," Finchem told the media. "And the way he did it and his domination at a time when you're bringing more and more good players along, is incredible.
"It lifted all boats. I always refer to it as kind of like Michael Jordan in the NBA. He just lifted boats and brought in so many new fans to the game and charged it."
Sorry, Jack. You may have more majors, but in terms of commissioner blessings, Woods wins this battle.