Instruction
How Tiger Woods makes playing from deep rough look easy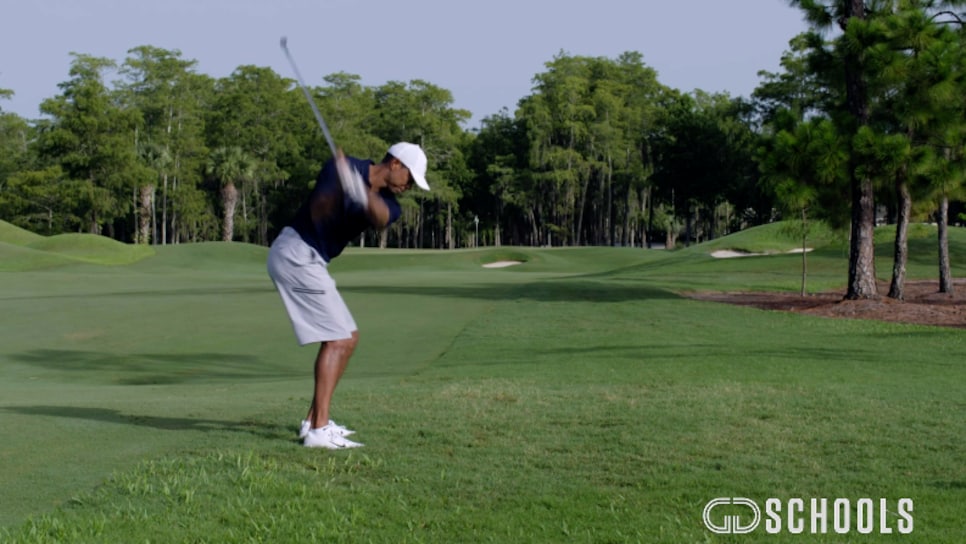 Pros often wow us with their ability to hit high, soft-landing shots out of the rough. But sometimes they're faced with a lie so brutal that there's simply no way to get the ball to the green, no matter how strong their forearms or how much clubhead speed they can generate.
"With a lie like this, I can't get to the back of the golf ball," Woods says, assessing one particular shot during the episode. "So I'm just going to hit a little farther behind it, put a lot of speed into it and hopefully steer it more toward the left (side of the green)."
As far as technique goes, Woods keeps it simple.
"I've always had really tight hands on the golf club, so that doesn't change," he says. "With a lie like this, yes, I will get a little bit steeper, the ball will be a little farther back, and I'm just hitting straight down on top of it and hopefully get it up toward the left side, so I can use my short game."
Watch Tiger explain here:
That's an important factor that amateurs don't often think about: the next shot. If you try to do too much from a buried lie, you might end up leaving the ball in the rough, or spraying it into a worse position. As Woods suggests, a little planning can turn a tough shot into a chance to save par.
For more of Woods' approach to playing shots out of the rough, check out the video above.