Instruction
Tiger Woods on the one shot he wants to hit all the time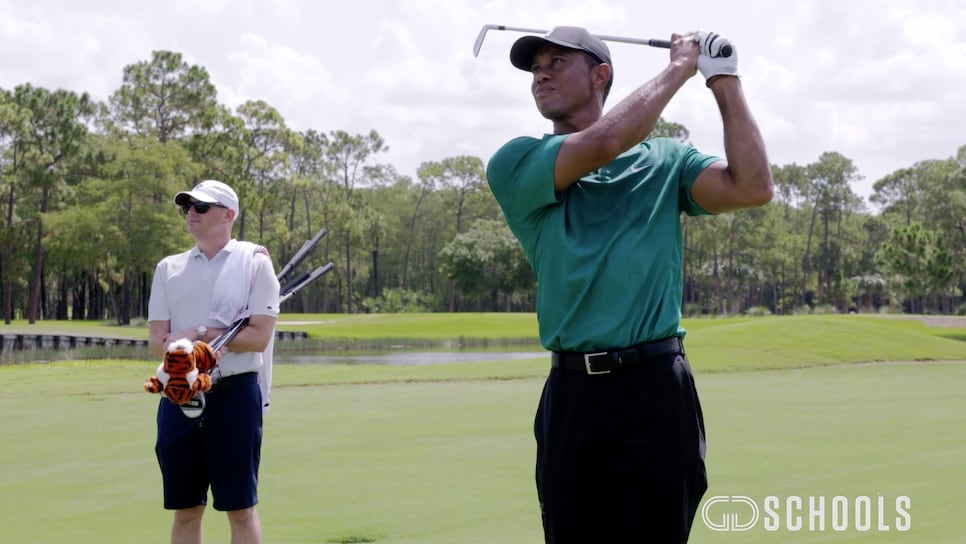 There seems to be a consensus among some amateurs that higher shots mean better shots. Higher shots land softer, after all, and it takes plenty of speed to launch something way up there. Most amateurs would love to carry their drives farther and hit their 7-irons into the stratosphere.
Tiger Woods, of course, has no problem hitting the high ball. But, according to the man who knows Tiger's game best, that's out of necessity, not preference.
"Does he play high or low shots more often? It trends now toward high shots, but that's more a byproduct of the golf courses and the tour setups these days," says Rob McNamara, Woods' longtime friend and practice partner, in Episode 5 of "My Game: Tiger Woods­—Shotmaking Secrets, Presented by Geico."
"He sees low as the default. He's trying to hit it usually as low as he possibly can to every single target. But you know, again, you get a front pin, PGA Tour golf course or a major golf course with hard greens, then all of a sudden the ball has to get higher and have a lot more spin."
Woods has long spoken about his love of links golf, where players are forced to play the ball along the ground. His stinger tee ball has also been a signature shot throughout most of his career. His thought process is that sending the ball high allows for something you cannot control: weather conditions. Keeping the ball down gives Woods more control, which is the key to plotting your way around the golf course.