The Loop
Tiger Woods on return: "If I knew, I'd tell you"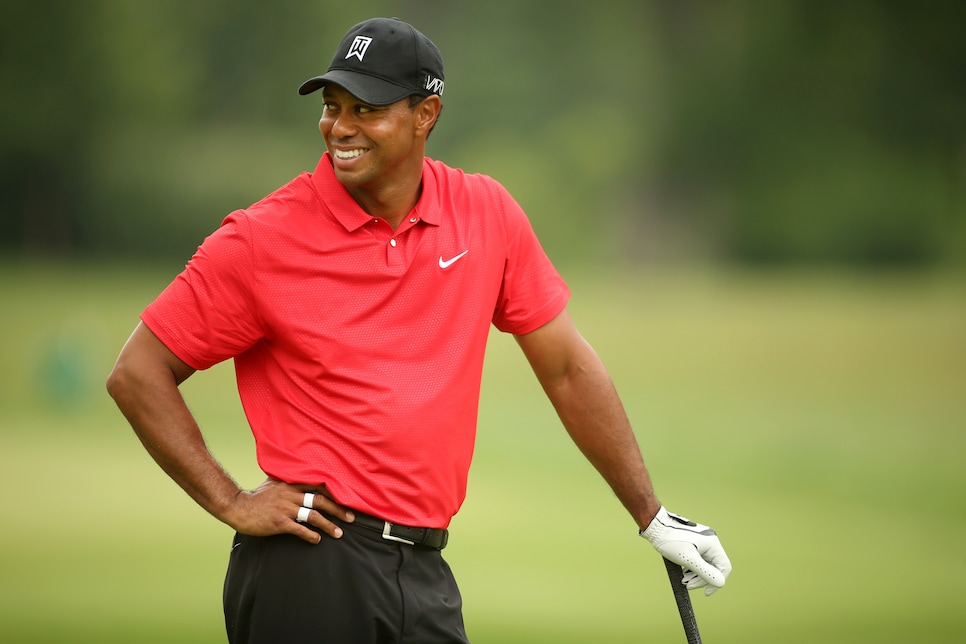 Those desiring a return date for Tiger Woods will have to wait a little longer.
Speaking at Congressional CC on Monday, Woods admitted that, while he continues to rehab following surgery, he doesn't have a specific comeback tournament in mind.
"I have been practicing at home, I'm progressing nicely. I'm hoping to play, I don't know if I can play," Woods said at a promotional event for the Quicken Loans National. "If I knew, I'd tell you, because it would be fun to know.
Despite his multiple injuries and setbacks, Woods stated his career goals have not changed.
That includes Jack Nicklaus' record of 18 majors.
"It's attainable," Woods remarked. "I have (Jack) on the regular wins already. Sam's record I'd like to get as well. I'm number two on both lists. It would be nice to end as number one."
Woods said he's taking the recovery process day-to-day, and that he's focused on trying to feel good at the end of each practice session.
"I used to practice eight, 10, 12 hours of day; that's not happening again," Woods said. "My practices are more focused now. I have to get more out of it in a shorter amount of time."
Woods also mentioned that, while sitting on the sidelines has been vexing, he wants to be back at full strength.
"Yeah, it's frustrating not being able to play Augusta, Bay Hill, Doral, places I've played really well," said Woods. "Sitting still is how you get better; that's not in my nature."
At the end of speaking, Woods hit some ceremonial shots on Congressional's 10th hole, a par 3. All three of Woods' shots went into the water.