News
Tiger Woods met with student from Stoneman Douglas at Honda Classic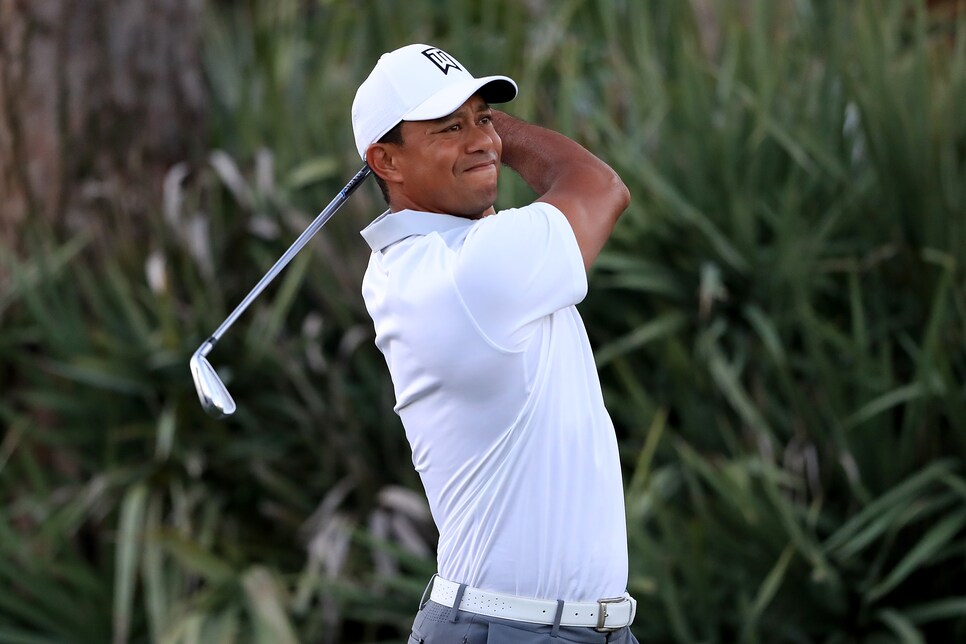 The children and families affected by the shooting at Marjory Stoneman Douglas High School are beginning to return to normalcy, or whatever defines "normalcy" following such a horrific act. For Kevin Shanahan, that meant a trip to the Honda Classic, an event where the 10th grader has volunteered at the past few years. And on Wednesday, Shanahan received love and support from one of golf's biggest names.
Joe LaCava, caddie for Tiger Woods, got word about Shanahan and his story. According to WPEC in South Florida, Woods called Shanahan over at the driving range for a chat.
"It was really a majority of me thanking him because I thought, 'Oh my God I'm getting this signed by Tiger Woods,' but it really felt like he talked from the heart," Shanahan told WPEC. "It didn't feel scripted, it felt like it really came from him being sincere and saying, 'I'm really sorry that you're going through this,' and it made me feel awesome."
Shanahan said Rickie Fowler also stopped by to wish him well.
"All of the players here are with Stoneman and it makes me happy to be a student and be acknowledged here," Shanahan said.
And while Shanahan tries to find solace in golf, he made a point to voice his support for his classmates who are spending this week marching and calling for change on our nation's gun laws.
"A lot of my friends are protesting in Washington D.C. right now, and I see them on TV and it's like we have changed from these high schoolers living our daily lives to revolutionaries, starting this whole entire movement."