Here's what Tiger Woods will wear* at the Masters (*if he plays in the Masters)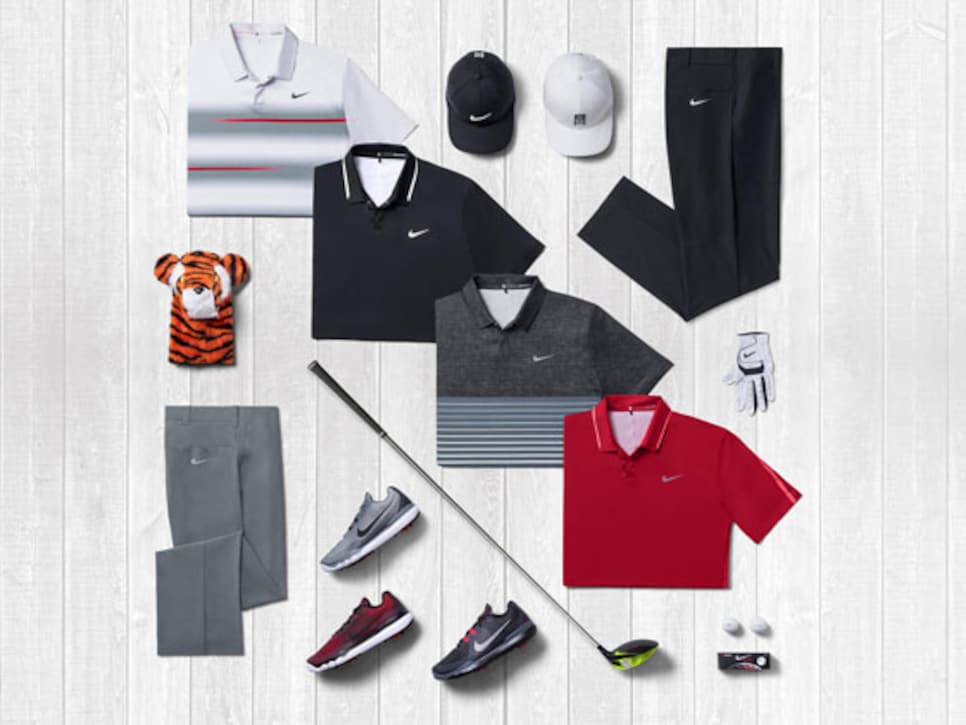 Again, though, don't get too excited about seeing those flashy new kicks. Woods has played 47 holes of competitive golf in 2015 and was last seen at a tour event walking off Torrey Pines with a back injury. Still, it's always fun to see these press releases and read awesome sentences like this: "Tiger Woods will open the tournament in TW Vapor Trail Polo paired with the TW Trajectory pant."
As for Rory, "On Sunday, he will wear the Nike Afterburner Polo with a volt-to-white gradient topped with the Nike Tour Legacy Mesh Cap in volt." Rory won't wear the TW Trajectory pant, but rather the Nike Modern pant in white for every round. Bummer.