News
Tiger Woods' agent denounces new HBO documentary as 'salacious' and an 'incomplete portrait'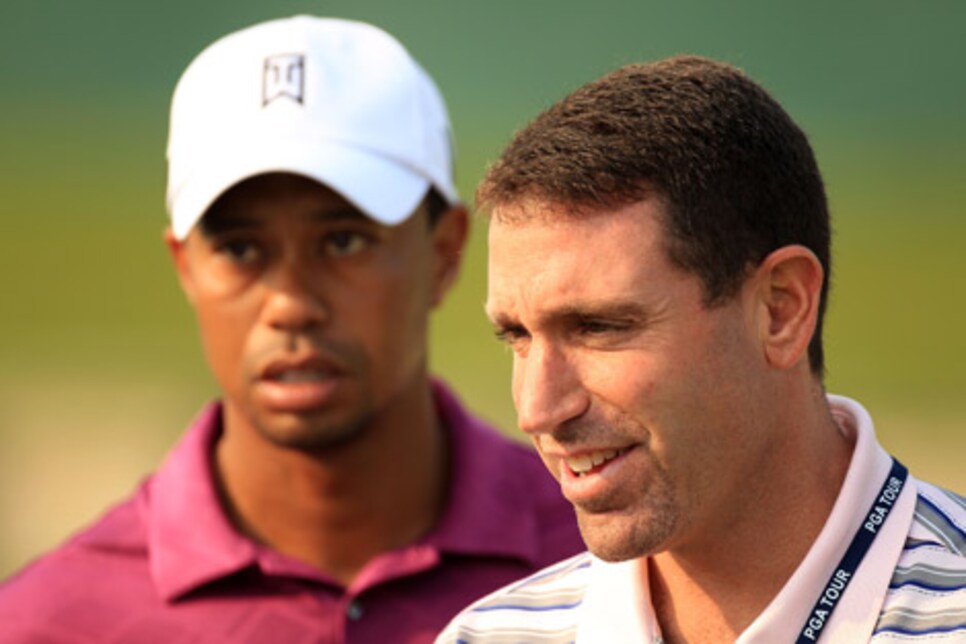 Tiger Woods' agent, Mark Steinberg, issued a statement Sunday reacting to "Tiger," the new two-part HBO documentary that dives into the life of his star client.
"Just like the book it is based off of, the upcoming HBO documentary is just another unauthorized and salacious outsider attempt to paint an incomplete portrait of one of the greatest athletes of all-time," Steinberg said.
The book Steinberg is referring to is Tiger, the 2018 biography written by Armen Keteyian and Jeff Benedict. Keteyian is also listed as an executive producer for the HBO two-part series, which debuts Sunday.
Both the documentary and book spend extensive time examining Woods' relationship with his father, Earl, and what impact that may have had on his development as a man. Woods' team took issue with the book's content upon its release as well.
The three-hour documentary features multiple people who were close to Woods at one time but have since fallen out of his circle—including former caddie Steve Williams, former girlfriend Dina Parr and Rachel Uchitel, a nightclub manager who was at the center of Woods' infidelity scandal. Woods himself does not participate, nor does any member of his immediate family or current associates.
Steinberg, a partner at Excel Sports Management, has represented Woods since 1998.
Woods, 45, has won 15 major championships, second all-time to Jack Nicklaus.