TRACKING TIGER
Tiger Woods isn't entered in Players Championship, so Masters is probably next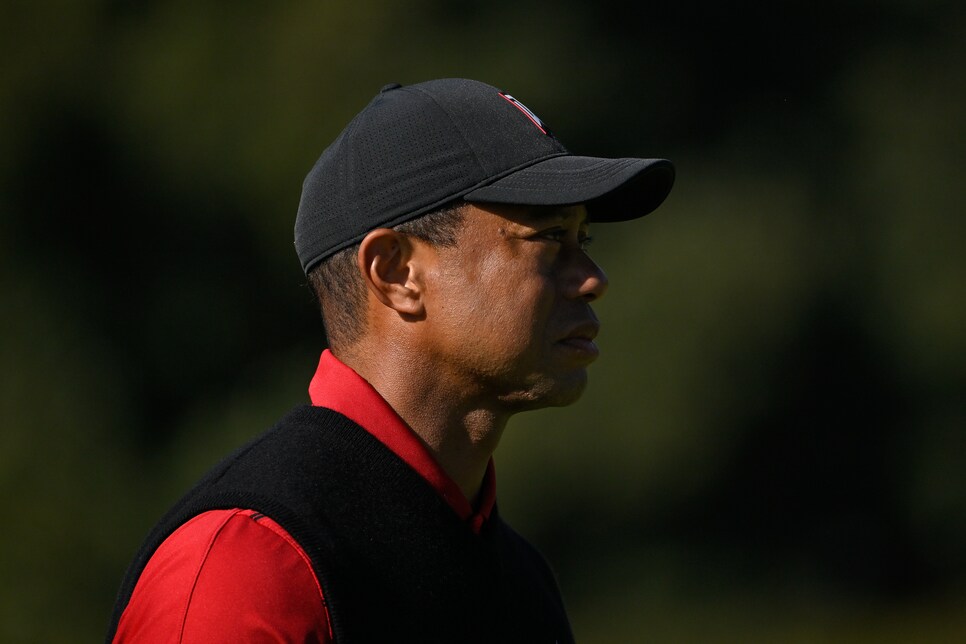 Will he play or won't he? That's the question that used to follow Tiger Woods on the eve of many of his signature events on the PGA Tour during the later stages of his career. Golf fans would anxiously await a message via social media to get an answer.
The guessing game went away in the wake of Tiger's 2021 car crash and the long recovery from his injuries, but it has resurfaced when he surprised many by announcing the Friday before last month's Genesis Invitational he'd be competing again at Riviera Country Club.
So after making the cut two weeks ago in Los Angeles, and ahead of the PGA Tour's crown jewel, the Players Championship, held next week at TPC Sawgrass, the question surfaced once more: Will he play or won't he?
It turns out, he won't. Woods was not on the entry list of the Players when the PGA Tour released it on Friday evening, and that means his next start likely will be at the Masters in early April. He has not played the Players since 2019, when he tied for 30th place. He won in 2001 and 2013.
There was hope, mind you, after Woods finished his play at the Genesis, an event he hosts, that he might compete in another regular tour event. He opened with a first-round 69, shot 74 in the second round to make the cut by a shot, then shot 67-73 over the weekend to tie for 45th place. It was the first time he completed 72 holes since last year's Masters, where he finished in 47th place.
Aside from that Masters appearance, Woods made the cut in the PGA Championship at Southern Hills but withdrew after the third round because of leg soreness. He did not play the U.S. Open at the Country Club in Massachusetts and missed the cut at the Open Championship at the Old Course, where he had tears in his eyes while walking up the 18th hole Friday to end his second round. Woods won Opens at St. Andrews in 2000 and 2005.
"I'm not going to play any more than probably the majors and maybe a couple more," Woods said at Riviera. "That's it, that's all my body will allow me to do. My back the way it is, all the surgeries I had on my back, my leg the way it is. I just can't. That's just going to be my future.
"So my intent last year was to play in all four majors, I got three of the four. Hopefully this year I can get all four and maybe sprinkle in a few here and there. But that's it for the rest of my career. I know that and I understand that. That's just my reality."
Woods is not playing this week at the Arnold Palmer Invitational at Bay Hill, a place where he collected eight of his 82 PGA Tour titles. It wasn't a surprise he didn't play—it was only two weeks after the Genesis—but it still left some wondering whether he would play the Players, a tournament with tough conditions but one that is one of the easier, flatter walks on tour.