The Loop
Tiger Woods makes appearance at school career day, does not feel compelled to overdress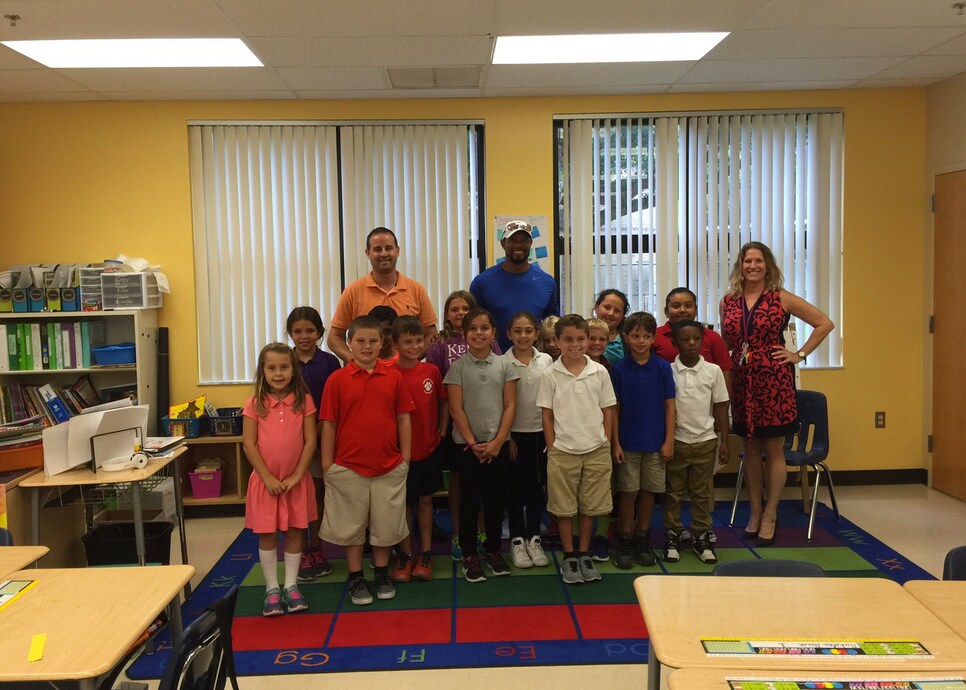 We have so many questions about these pictures of Tiger Woods making an appearance at career day at daughter Sam's school, but let's start with the basics.
-- First off, the outfit. OK, we get it, you're a Nike loyalist to the bone. But if we're to be completely honest, we were hoping for a little more effort. Even most of the third graders are wearing a collared shirt. The only acceptable excuse is that he arrived at school fresh off a four-hour workout as he prepares for his return to golf.
-- How detailed did Tiger get when discussing his career to the class? Did he go blow-by-blow breaking down the 2000 PGA against Bob May? Was there an obligatory "Steiny" reference? How much time did he spend discussing the finer point of "traj control"?
-- This picture suggests a portion of the program when things got testy. Potential sensitive topics broached: what exactly Tiger does all day; best Palm Beach-area back surgeons; Y.E. Yang.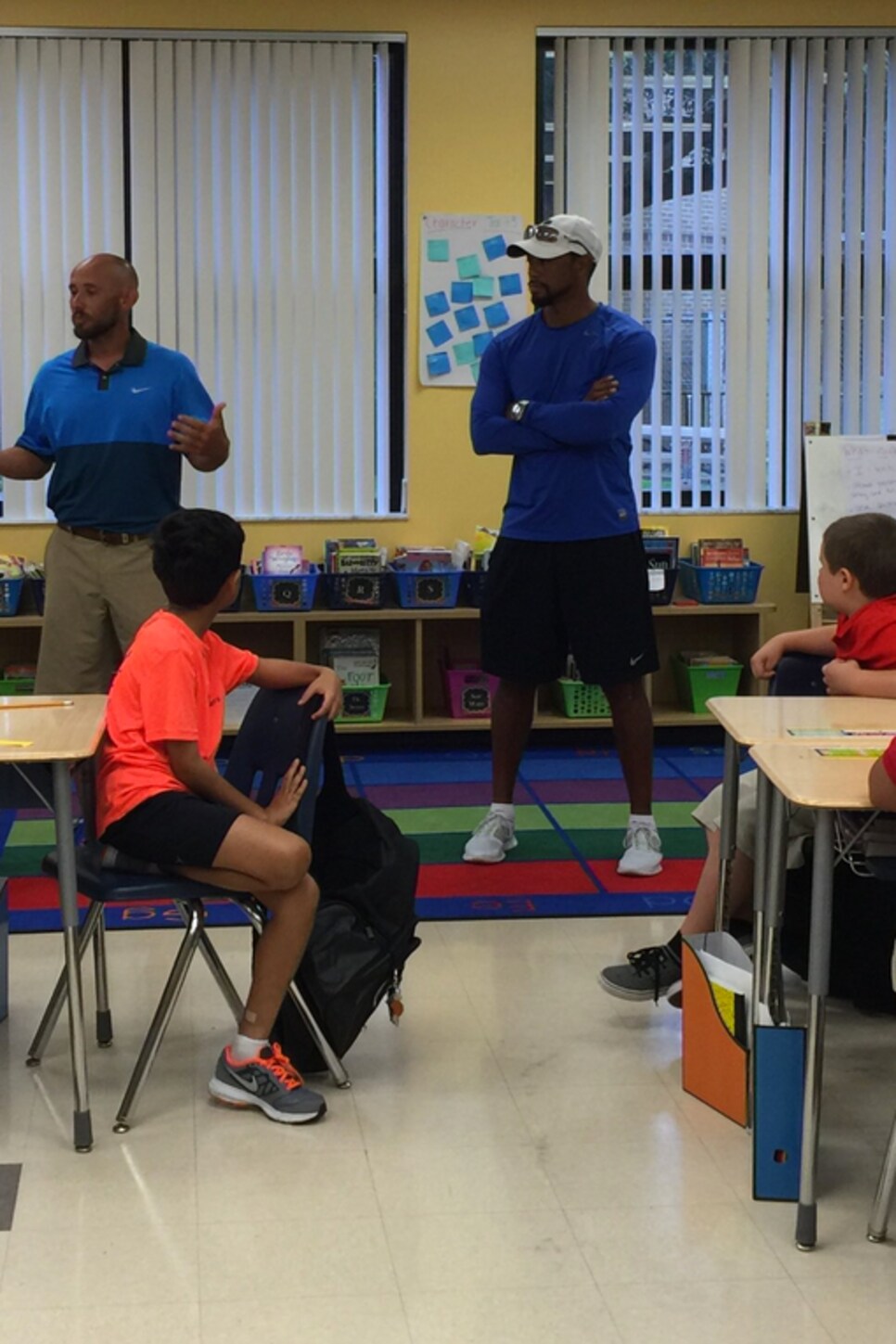 Regardless, good to see Woods upright and appearing relatively fit. Here's hoping he has some new material to work with at next year's career day.