News & Tours
Tiger Woods meets with fellow PGA Tour players to discuss LIV Golf threat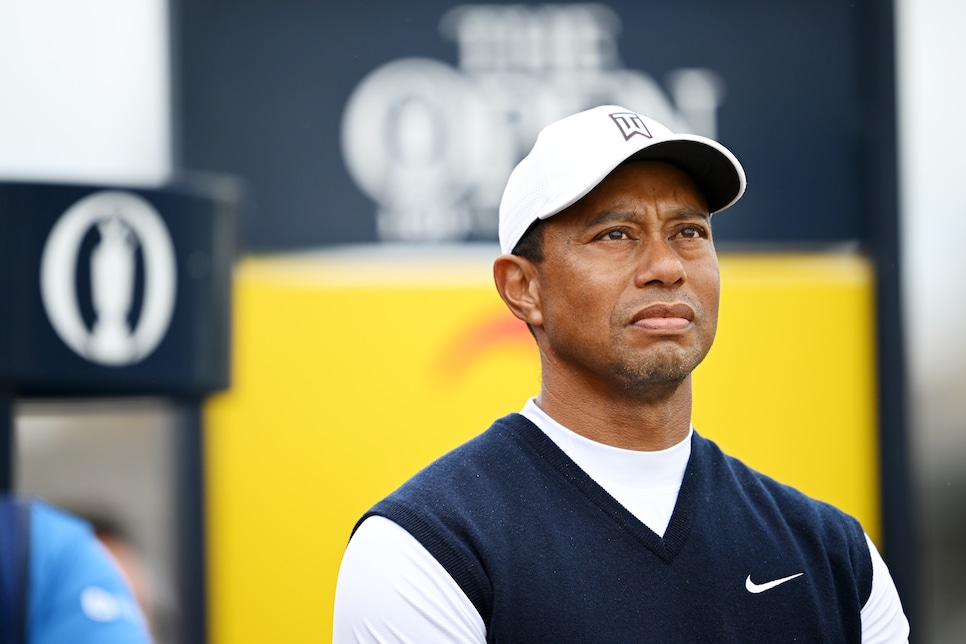 Tiger Woods met with a group of PGA Tour players on Tuesday to continue discussions regarding the ongoing schism caused by the advent of LIV Golf.
Camera crews caught Woods and fellow tour pro Rickie Fowler arriving at Philadelphia International Airport Tuesday afternoon. The tour's second postseason event, the BMW Championship, is being conducted 20 miles away at Wilmington C.C. in Delaware.
The tour had a scheduled Player Advisory Council meeting this afternoon, but Woods came for a separate, smaller meeting comprising the sport's best players and its marquee attractions, multiple sources told Golf Digest. The Associated Press reported that the meeting took place at a hotel away from Wilmington C.C. The conversation was expected to focus on what the players and the tour can do to combat the threat of the fledgling rival circuit. Woods was part of a similar group discussion at the JP McManus Pro-Am at Adare Manor in Ireland this summer.
Though Woods has played just three times this season, he has been a vocal opponent of LIV Golf and players who have jumped to the Saudi-backed group. "I disagree with it," Woods said in July at the Open Championship. "I think that what they've done is they've turned their back on what has allowed them to get to this position." Woods also allegedly turned down an $800 million offer to join LIV Golf last year.
The meeting came amid reports that more individuals—including reigning Players and Open champion Cameron Smith—will defect to LIV Golf following the season-finale Tour Championship in Atlanta next week. LIV Golf's next event is scheduled for Labor Day weekend at the International G.C. in Bolton, Mass.