The Loop
Tiger Woods is writing a book about his win at the 1997 Masters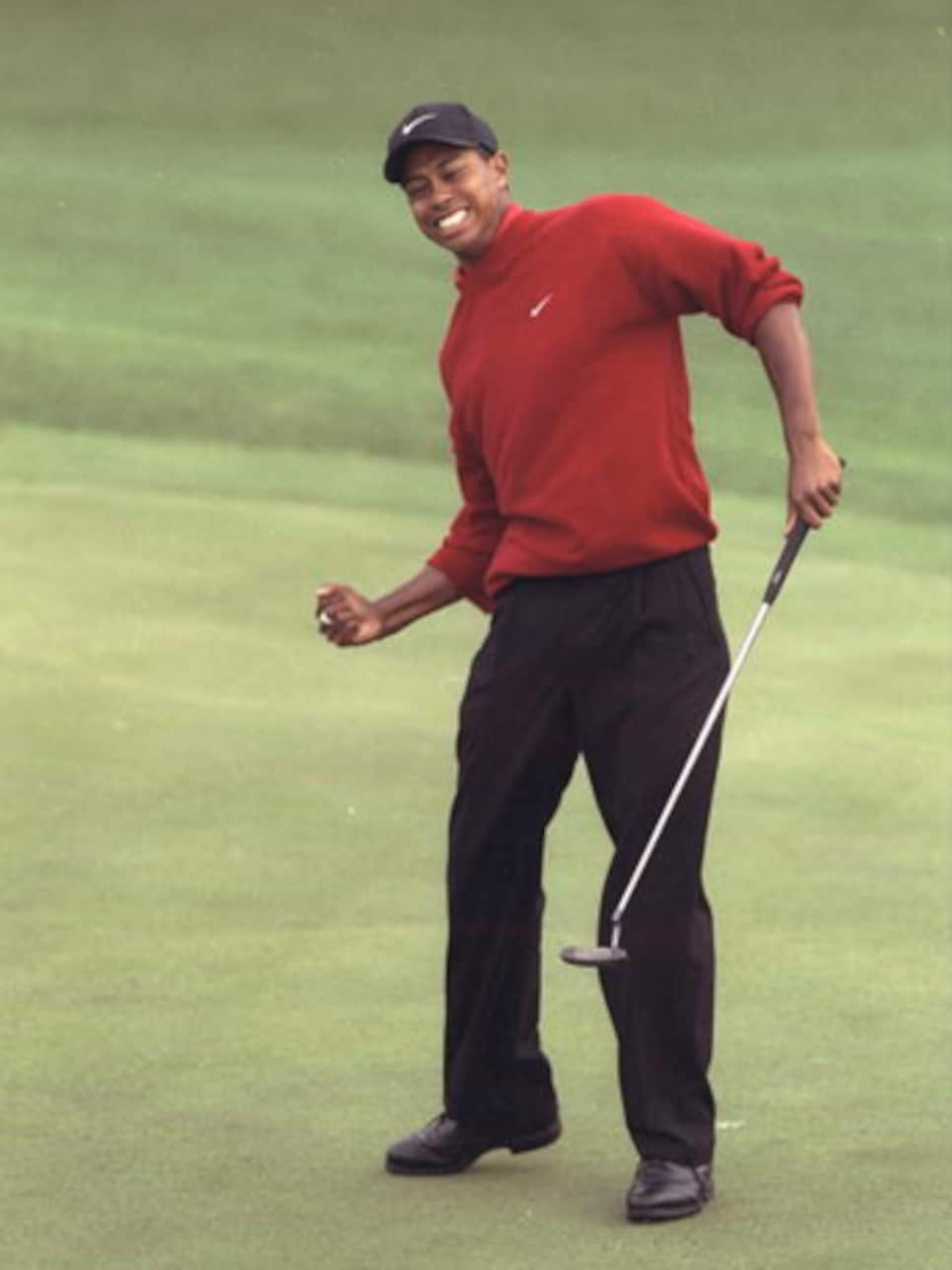 We finally have a timetable for Tiger Woods. It just has nothing to do with when he'll play golf again.
On Monday, the 14-time major champ revealed he will be writing a book about his landmark victory at the 1997 Masters. The book, which is still untitled, will be released next March by Grand Central Publishing in conjunction with the 20th anniversary of Woods' 12-shot win that ushered in a new era in golf.
"The 1997 Masters was one of the most important tournaments in my life for many reasons," Woods said in a press release on his website. "I think about the hug with my dad and all the events that went on that week. A lot of people know generally about that tournament, but this gives me a chance to tell in detail what happened on and off the course."
The release promises, "Woods will open up about his relationship with father Earl Woods, dispel previous misconceptions and will candidly reveal many more stories that have never been told before." It will be co-written with Lorne Rubenstein. This is Woods' first book since How I Play Golf, an instruction guide written with the editors of Golf Digest in 2001.
Golf fans may recall it was Rubenstein who got the candid interview with Woods at the end of 2015. In it, Woods talked about being "best friends" with ex-wife Elin Nordegren, his divorce, his dad, and his kids among other topics.
In 1997, Woods became the youngest (21) winner of the Masters as well as the first golfer of either African American or Asian descent to don the green jacket. Earlier this year, Woods' first win at Augusta National was No. 7 in Sports Illustrated's ranking of the 100 Greatest Moments in Sports History. (Side note: Can you believe it's been almost 20 years since then?!)