The Loop
Tiger Woods is opening a new restaurant and it has a really long name
Tiger Woods might have his own restaurant before he has his own golf course.
Allied Capital & Development of South Florida made the announcement through a press release on Tuesday. The Woods Jupiter: Sports and Dining Club (doesn't really flow off the tongue, does it?) will be coming to Harbourside Place, the name of Jupiter, Fl.'s new downtown development, as early as the first quarter of 2015.
The Woods Jupiter: Sports and Dining Club, or TWJS&DC for short, is still being planned, but the original design had indoor/outdoor seating and a 5,900 square foot layout -- about the size of an average green on a PGA Tour course.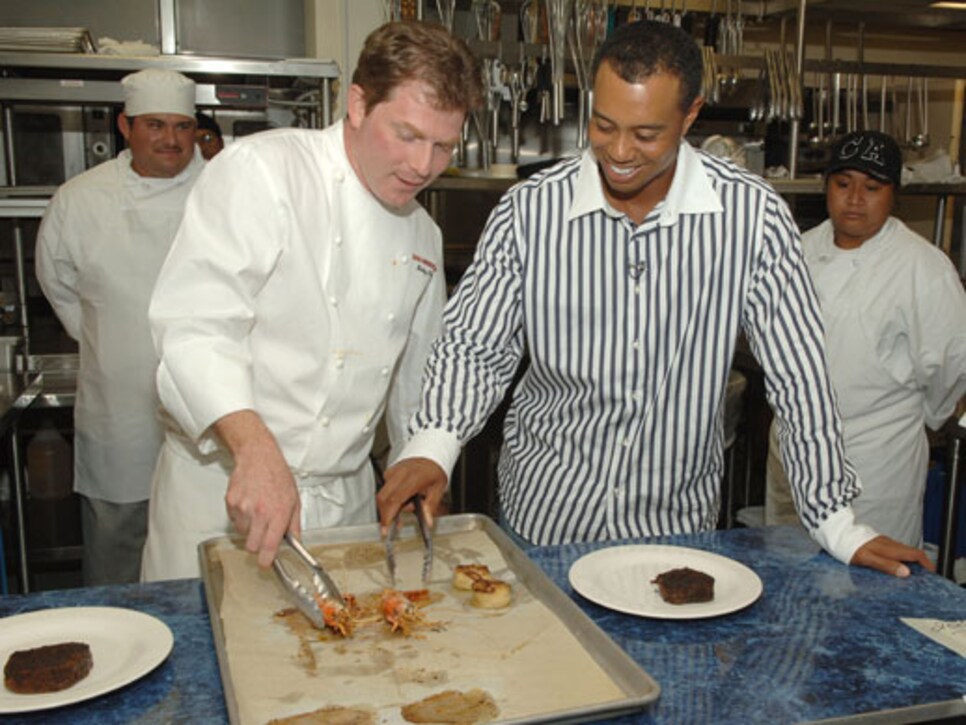 Tiger cooking with celebrity chef Bobby Flay in 2006.
"I've been watching Harbourside Place's development since it broke ground more than two years ago, and know that it is the perfect location for my sports and dining club," Woods said. "I look forward to enjoying my restaurant as much as I hope the public will."
And how does the new restauranteur picture his first venture into food?
"I envision a place where people can meet friends, watch sports on TV and enjoy a great meal," Woods said. "I wanted to build it locally where I live and where it could help support the community."
No word on the menu yet, but we're not expecting it to be overly complicated like the restaurant's name. At the champions dinner before the 1998 Masters, Woods famously served cheeseburgers and milkshakes.