The Loop
'Tiger Woods is never coming back.' Really?
While much of the post-Masters conversation about Tiger Woods has focused on his disdain for Bill Macatee and anyone else unfortunate enough to wield a microphone for a living, the other debate is whether Woods is finally ready to emerge from his year-plus slump. Buzz Bissinger, best known as author of the best-selling book "Friday Night Lights," falls on the side of the skeptical.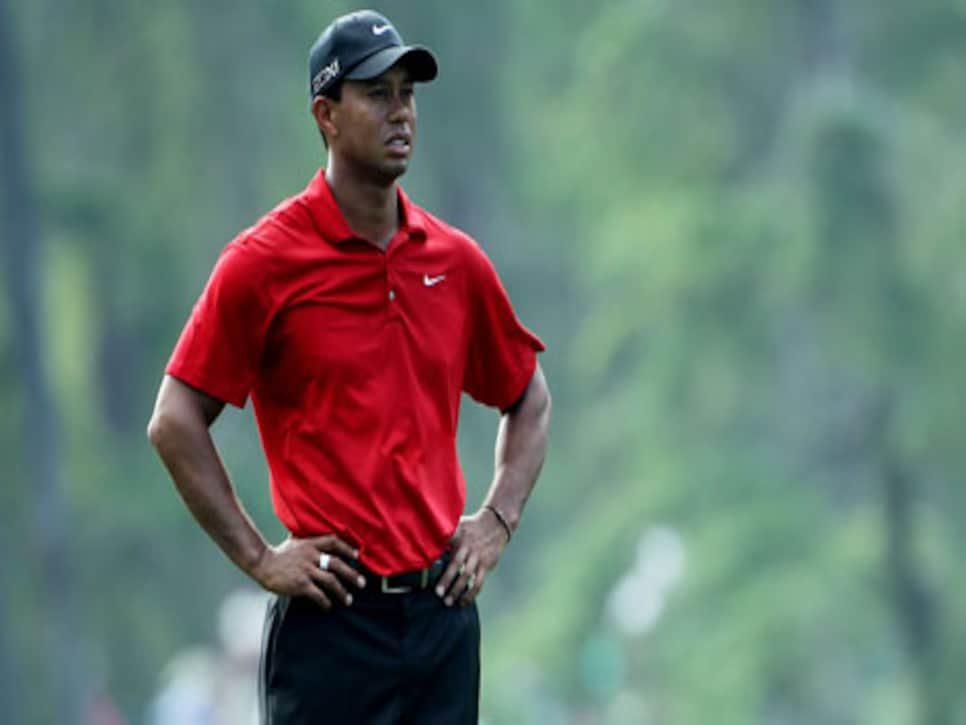 "Not so long ago," Bissinger wrote, "Tiger Woods would have won the Masters after shooting a remarkable 31 on the front nine...No athlete in history has been like Tiger Woods, the ability to make a surge to the front and hold it and intimidate the competition into gawking onlookers of wonderment. Nothing in sports was worse for an opponent than Tiger on your tail. They knew they were going to fall apart, for the very reason that Tiger never fell apart."
It's true that Woods couldn't sustain his momentum on Sunday, particularly when he missed short putts on the 12th and 15th holes. But where Bissinger's argument falls short is the suggestion that the old Woods would have rushed from behind on Sunday and never would have never looked back. Problem is, the old Woods never did that, either.
What was remarkable about Woods' final-round rally at the Masters was not only did he have a chance to win another major at a point in his career when it seemed most unlikely, it was also a chance to do something he had never done before. While Woods has had plenty of celebrated comebacks as an amateur and in regular PGA Tour events, one notable hole in his resume is that he's never come from behind in the final round of a major to win. And as opposed to his seven-shot deficit last Sunday, Woods has begun rounds from much closer range and failed to deliver. In 2007, for instance, Woods was in the final pairing at both the Masters and the U.S. Open and yet those majors went to Zach Johnson and Angel Cabrera, respectively.
So in other words, this Woods may be far removed from his former self. But it's not as if the old Tiger didn't falter on occasion as well.
(Photo: Jamie Squire/Getty Images)*