The Loop
Tiger Woods is "flushing everything" in practice sessions, Jesper Parnevik says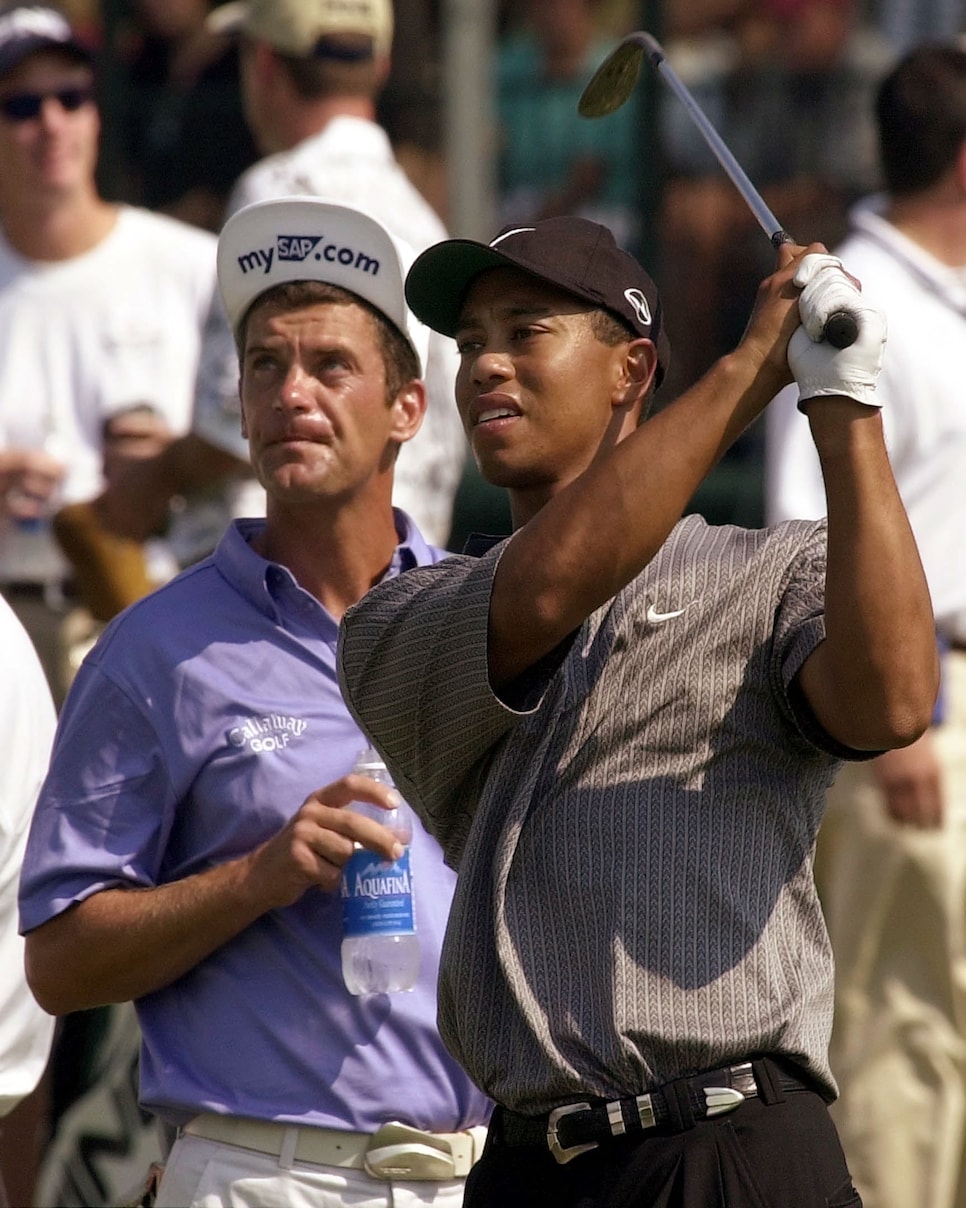 Tiger Woods still hopes to return to golf at next week's Safeway Open, but the type of golfer we'll see there remains pretty much a mystery. In his duties as vice captain for the victorious U.S. Ryder Cup team, Woods resisted calls from players to hit balls on the practice range, and he never spoke publicly about the state of his game as he prepares for his first competitive round in more than a year.
Where Woods has been seen swinging a club is at Medalist Golf Club near his Jupiter Island, Fla., home, and by one account, the signs have been encouraging. In a "My Shot" interview in Golf Digest's November issue, Jesper Parnevik says Woods is poised to impress when he returns to competition.
"I see Tiger at the Medalist. We talk and have played nine holes together," Parnevik tells Golf Digest senior writer Guy Yocom. "By the way, he's been hitting a lot of balls, and he's hitting it great. He's pounding it a mile and flushing everything. On the range, at least, his trajectory and ball flight are like the Tiger we knew 15 years ago. Comebacks are never a sure thing, but something tells me his might be spectacular."
In the interview, Parnevik also discusses how he and Woods have patched up a rift caused by his extramarital affairs in 2009. It was Parnevik who was responsible for introducing Woods to ex-wife Elin Nordegren when Nordegren was a nanny for the Parneviks.
"When the infidelity came to light, it felt like the worst betrayal ever," Parnevik said. "But over time, I forgave Tiger. He and Elin are friends, which is nice, and he's a good parent. His mistakes hurt him, too."