The Loop
Tiger Woods is bummed he can't play soccer with his kids, and 13 other things he revealed about his rehab process
He really doesn't know when he's going to return
"As for my return to golf, I really don't know. I'm doing everything I can and listening to my doctors and working on a strength program, and then we just have to see how my back is. Some people heal up in three months, some people take four months, some people take longer. I just don't know."
But he has hope because of his past work in the gym__
__"We knew going into this procedure that it really helps to be strong, especially in my glutes and my abs. I was strong in both departments, and that helps with the recovery and rehab, and you're able to come back faster."
He's not sure if he'll have to change his swing to prevent aggravating the injury
"I'm not sure if I will have to make any changes to protect my back; that's up to Sean Foley and me on what we do...We have to make sure my back heals fine and I have the strength and mobility going forward."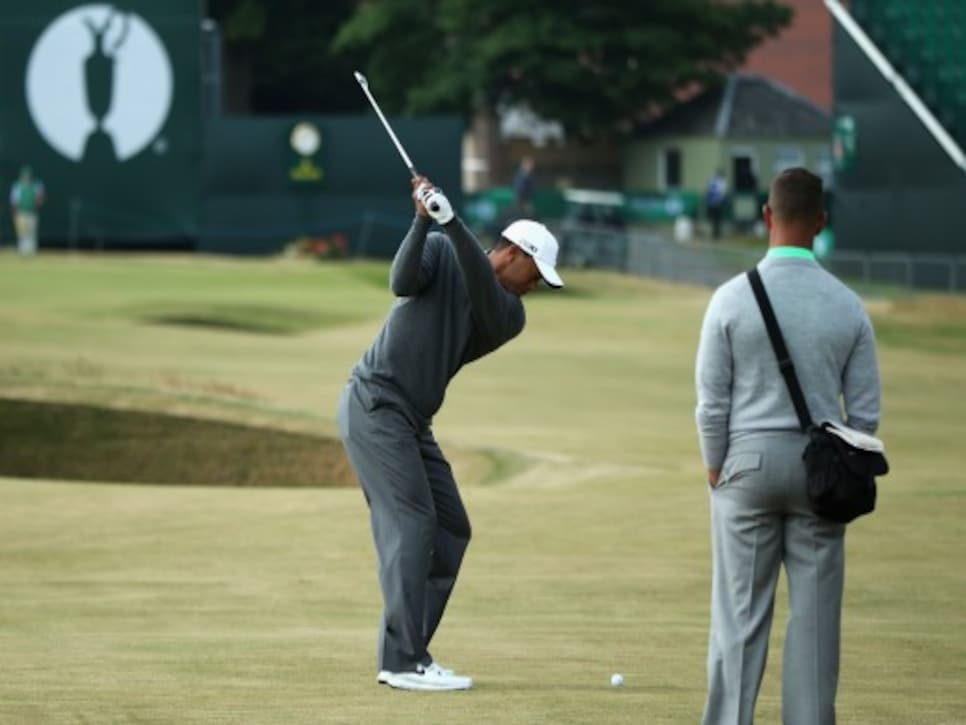 "I haven't used a sand wedge yet. I've just done putting and chip-and-runs using the same length of motion. I haven't really rotated yet. As far as taking a full swing, I have conference calls with my doctors every couple of weeks to see how my progress is and just kind of chart it out from there."
He still wants to play in the Ryder Cup
"You can understand why I want to hurry up and get better. I'd also like to play in the FedExCup Playoffs and the Ryder Cup. But obviously, I'm going to have to play really well to earn points to get into the playoffs and play my way onto to the team or have to rely on a captain's pick."
He's been rehabbing with Lindsey Vonn
"It does help to rehab with Lindsey [Vonn], but her programs are much further along than mine. That does help when you're not the only one suffering. It's a good and bad thing that we're both rehabbing at the same time. Her sessions are much longer and more developed. Her knee is getting stronger and it's good to see. She hopes to be ready to compete again in December."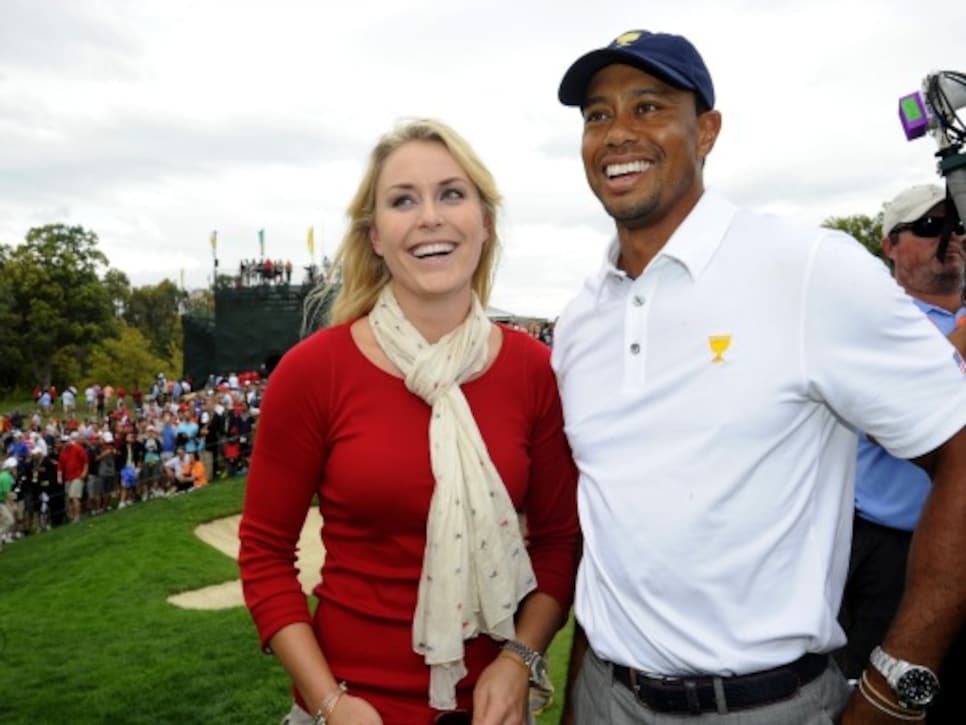 "Missing my first Masters was tough. I actually watched quite a bit of it because Freddie [Couples] was in contention. As soon as his name went up on the leaderboard, I started watching what he was doing. Once he got off to that bad start Sunday, it wasn't as much fun."
But he wasn't totally heartbroken about missing the tournament
"Not being able to play in the Masters for the first time wasn't as hard for me as you might think. I've missed major championships before, so this was not a new experience. It helps when I'm physically unable to play the game."
He's become a soccer coach
"I've been with my kids a ton. It's been great going to their soccer and T-ball games, practices and just being with them...but unfortunately, I can't play soccer with Sam right now. Prior to the surgery, I was able to play and do some training stuff with her, but I can't do it because I can't cut."
He went to the Bahamas for spring break, and it was fantastic
"We went to the Bahamas for spring break, which was fantastic."
Poker night for Tiger Jam sold out, which is also fantastic__
__"Poker Night is sold out, so that is fantastic."
He talked to Tony Romo about the surgery
"Tony Romo had the exact same procedure as I did. I talked to him a lot about it because he was in a lot of pain after a game against the Washington Redskins. He just couldn't function anymore."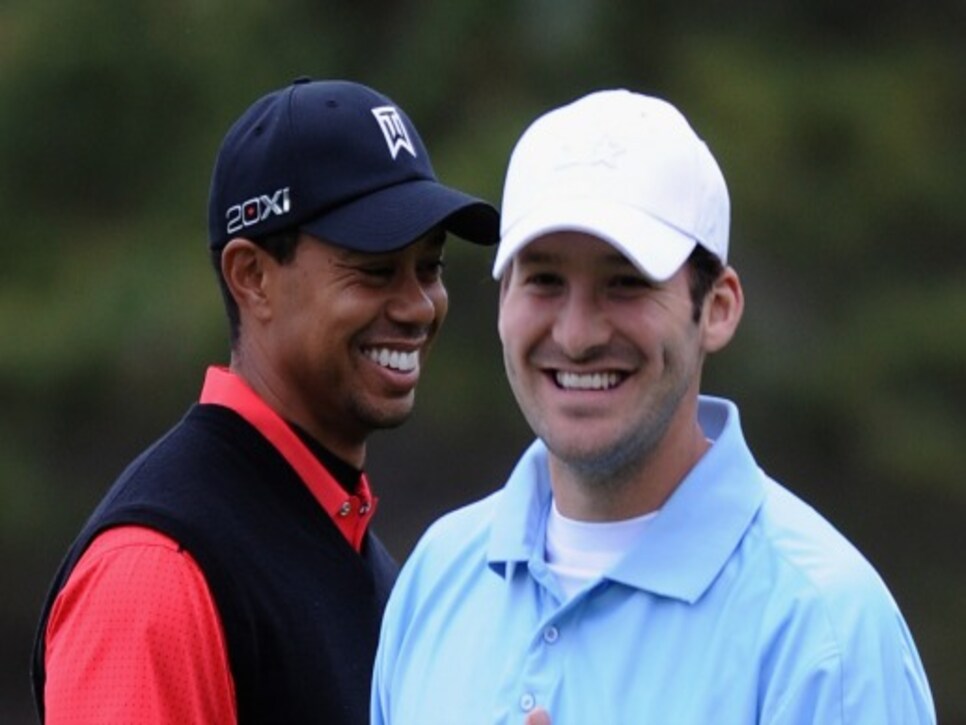 "He's getting pretty good and is starting to understand speed and break. That's not something that is easy to pick up. I have my greens running about 13 on the Stimpmeter every day... When we were in the Bahamas, the greens were much slower and he almost beat me. If Sam and Charlie beat me, they're going to earn it. That's how Pop was with me, and I think that's how it should be."
He thinks OneRepublic is really hot right now
"They have a lot of hits and are very hot right now."