The Loop
Tiger Woods is back hitting full shots at his home course. Is a return imminent?
Ratings were down 46 percent for Sunday's final round of the U.S. Open. Tiger Woods was among those not watching -- and for good reason.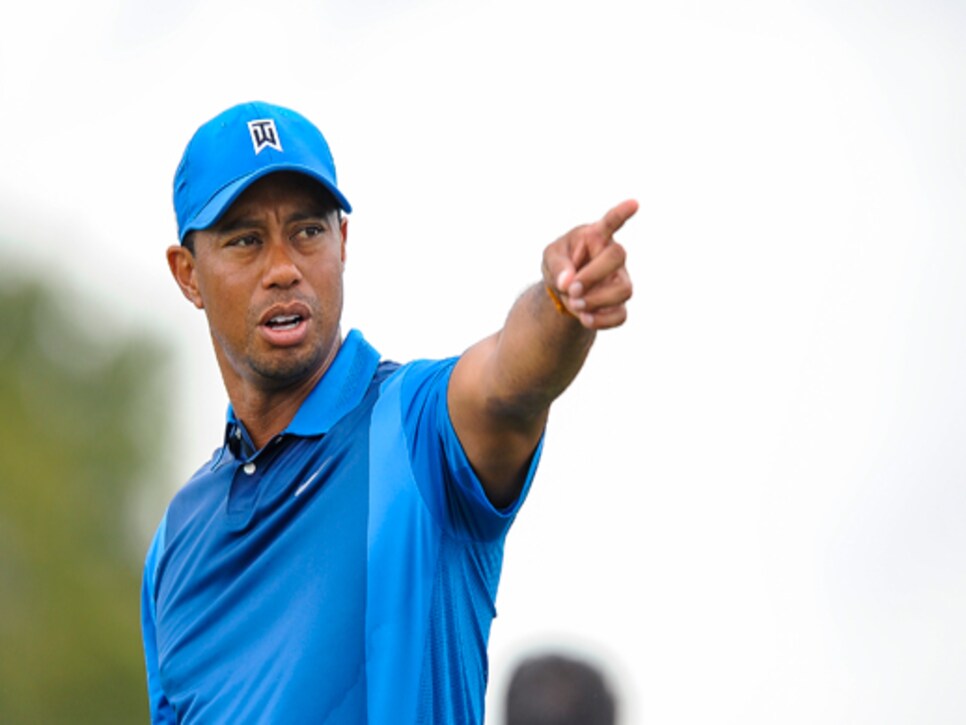 Instead, he was hitting balls at Medalist GC in Hobe Sound, Fla., and not just wedges and short irons.
Eleven weeks after microdiscectomy surgery on his back, Woods was hitting full shots, including drivers, at his home club.
What this means for Woods' return will be coming from the Tiger camp, but it suggests speculation about him being done for the year was just that -- speculation.
While it would be hard to think that Woods would return for his own tournament next week -- the Quicken Loans National -- it certainly does open the possibility of Tiger returning in time for the Open Championship at Hoylake, where he won his last of three Opens in 2006.
The irony is that Tiger only hit driver once in capturing his 12th major championship. But it sounds like that club will be there this time should he need it.