The Loop
Tiger Woods "hopes" to return at Safeway Open next month, play in three fall events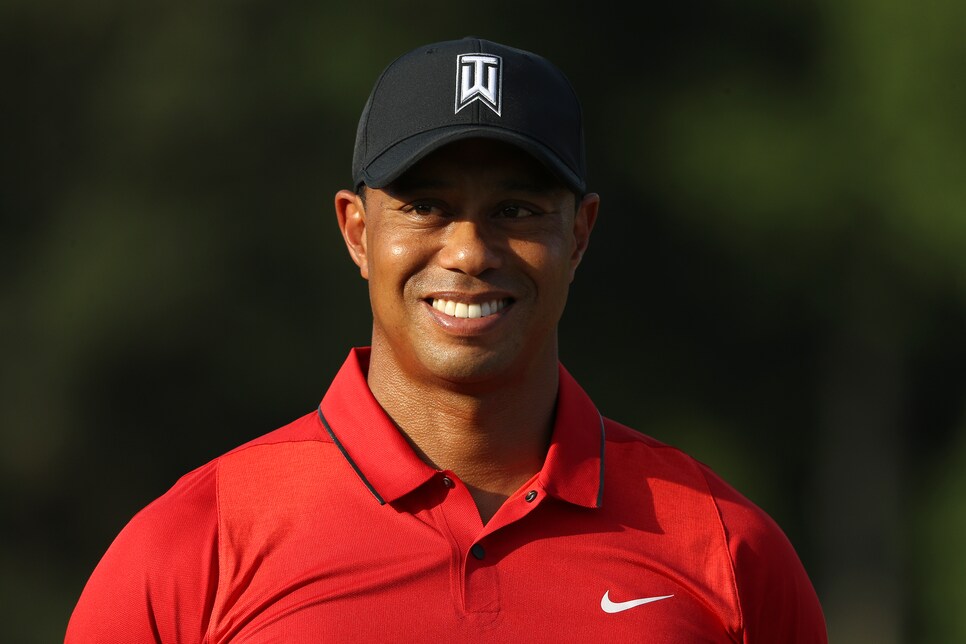 We finally have a timetable for Tiger Woods' return to competitive golf. And it's a pretty ambitious one. Well, sort of.
On Wednesday, Woods announced on his website that he plans to begin his latest comeback at the first event of the PGA Tour's 2016-2017 season, the Safeway Open (formerly, the Frys.com Open) Oct. 13-16. At least, he "hopes" to.
"My rehabilitation is to the point where I'm comfortable making plans, but I still have work to do," Tiger said. "Whether I can play depends on my continued progress and recovery. My hope is to have my game ready to go."
Woods also hopes to play in the Turkish Airlines Open Nov. 3-6 and at his Hero World Challenge Dec. 1-4 in the Bahamas. He also plans to participate in the Tiger Woods Invitational presented by USLI, Oct. 10-11, on the Monterey Peninsula.
"I'm looking forward to going to California for my foundation event and Safeway," he said. "I'm also excited to return to Turkey and Albany. It could be a fun fall."
"Could." "Hope." Pretty measured wording there from the 14-time major champ, but nevertheless, it's a good sign -- especially the mapping out a multiple-event schedule -- that Woods is close to attempting his latest comeback.
Woods last competed at the 2015 Wyndham Championship, where he finished T-10. He has been recovering from two off-season surgeries on his back. Several videos of Woods swinging a golf club earlier this year prompted speculation of him returning sooner, but he wound up missing an entire PGA Tour season and sitting out all four majors for the first time in his career.
"It was difficult missing tournaments that are important to me, but this time I was smart about my recovery and didn't rush it," Woods said. "It was great spending time with my children Sam and Charlie, and also working on a lot of projects including golf-course design, the upcoming 20th anniversary of my foundation and my book about the 1997 Masters. But I missed competing. I want to thank all the fans for their kindness and concern. I've been a pro about 20 years, and their support has never waned."