News
Tiger Woods hints at late-season fatigue by skipping BMW Pro-Am
The PGA Tour's busy late-season schedule and the quick turnaround between FedEx Cup Playoff events is leaving players at the BMW Championship more fatigued as they get to Aronimink Golf Club outside Philadelphia. Which may well explain why Tiger Woods won't be playing in this week's Wednesday pro-am ahead of the tournament.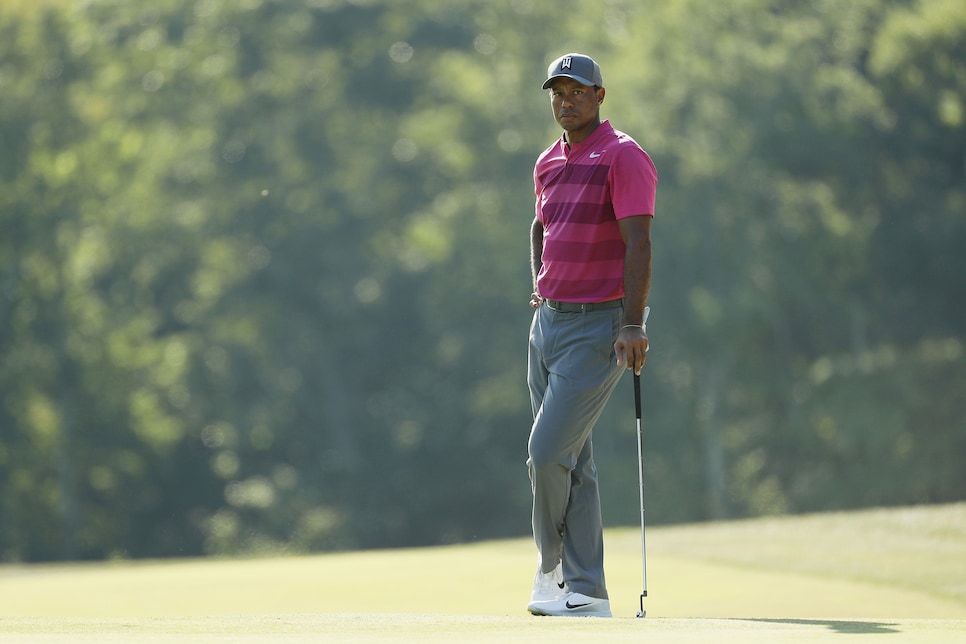 Patrick Smith/Getty Images
It's the first time Woods is not taking part in a tournament's official Pro-Am this season and believed the first time he has asked out of the pro-am in his career. The highest-ranked players in the field, based often on FedEx Cup points, at events that hold official pro-ams are typically required to participate in order to compete in the tournament proper, but golfers can opt-out of the event twice a year in exchange for participating in another sponsor-related activity.
The one consistent concern Woods has voiced as he's played his way through his 2018 comeback season has been getting the proper recovery time between starts.
"I'm 42 now, and I've had four back surgeries. So things are going to be different from day-to-day, and it's just about managing it," Woods said prior to last month's PGA Championship, where he arrived a day later than he typically does for a major championship and talked about the regime of ice baths he had taken to help him get back into playing shape. "I didn't really have any of those issues early in my career because I didn't have a fixed point in my back. My knee used to hurt a lot, but I could play around that. Playing around my spine's a little bit different."
Woods in the midst of playing five tour events in a six-week span, by far the most competitive golf he has played since his last full season in 2013. With a solid finish this week at Aronimink, Woods can qualify for the Tour Championship in two weeks (he's 25th on the FedEx Cup points standings starting this week), and should he be a captain's pick for the U.S. Ryder Cup team. That would extend his play to seven events in nine weeks.