The Loop
Tiger Woods hints at clinic that he's not coming back yet, confirms by passing on Wells Fargo
While the golf world waited to see if Tiger Woods would register for next week's Wells Fargo Championship by Friday's 5 p.m. deadline, the 14-time major champion dropped a major hint that he's not ready to make a comeback just yet. And that was confirmed several hours later when his name didn't appear on the official list of players in the tournament's field.
After hitting a series of drivers, Woods was asked how far he's hitting the ball. "Oh, I'm carrying it about 285-290. Not too far. Not as far as the guys on tour are hitting it. . . not as far as I know I'm capable of hitting it."
He was then asked about when he would make his PGA Tour return.
"Dude, if I knew, I would tell you," Woods said. "I'm sick of being on the sidelines. . . . I want to compete against these boys. I miss it." The Periscope feed cut out shortly after.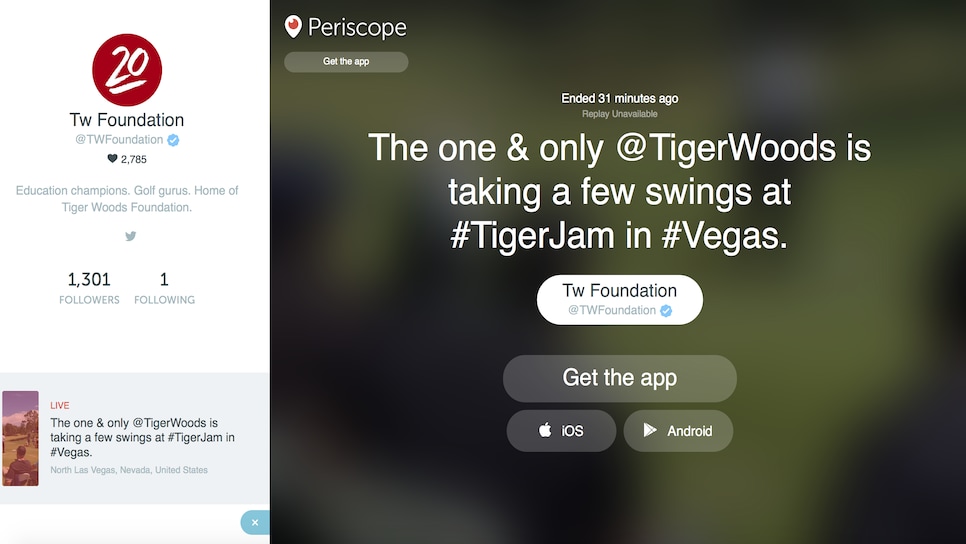 Woods has been recovering from two off-season back surgeries. He last played at the Wyndham Championship in August, finishing T-10, his best performance of 2015. On Friday, he said the road back "has not been fun." Here's a slow-mo look at his current swing:
Woods and his agent, Mark Steinberg, have been consistent in saying there's no timetable for Woods' return to competitive golf. However, this is the third time in the past eight days that he's showed off his swing in public, at least indicating he's getting closer to coming back.
There had been reports of Woods playing in at Wells Fargo as well as at the Players in two weeks, but he's now officially out of the first event and the second one seems unlikely after his comments on Friday. Woods has also officially registered for the U.S. Open at Oakmont in June, however, that doesn't mean he's committed to play.