The Loop
Tiger Woods has "six to eight wins" left in him, says Johnny Miller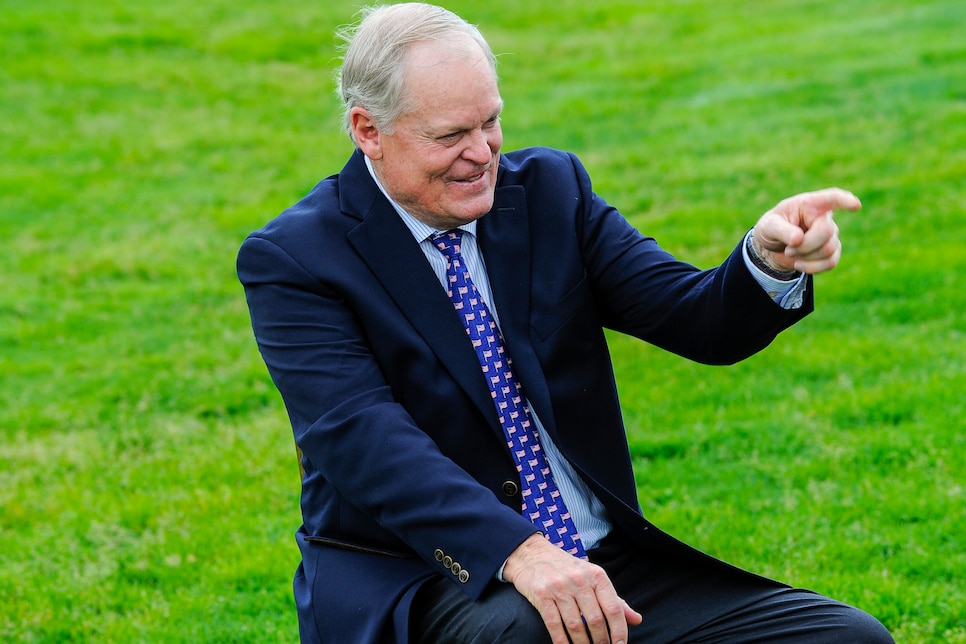 Following Tiger Woods' announcement that he hopes to play in the fall, Jason Day warned not to expect too much from the 14-time major winner. Johnny Miller is taking the opposite approach.
"I really pick him to win six or eight tournaments in the second career, at least," Miller said on Golf Channel's Morning Drive. "That's my feeling."
True, a cynic could say Miller -- who serves as host for the Safeway Open, the event Tiger has circled as his return target -- is simply drumming up support for the tournament. However, no one has ever accused Miller of lavishing hyperbolic praise on a player. Moreover, Miller has been on point with his past Tiger predictions, so let's not dismiss his claim.
"If he's going to come back and play some kind of a schedule, you cannot count Tiger Woods out. Talent always comes to the surface if you give it a chance," Miller said. "They always say a great fighter, a boxer, always has at least one more great fight in him, and I think he has more than one great fight."
Woods' last victory came in 2013. He's currently three behind Sam Snead's 82 wins for most in PGA Tour history.