The Loop
Tiger Woods has returned the draw to his arsenal
The early analysis of the state of Tiger Woods' game has less to do with his score in the first round of the British Open than with the fact that the draw has returned to his arsenal.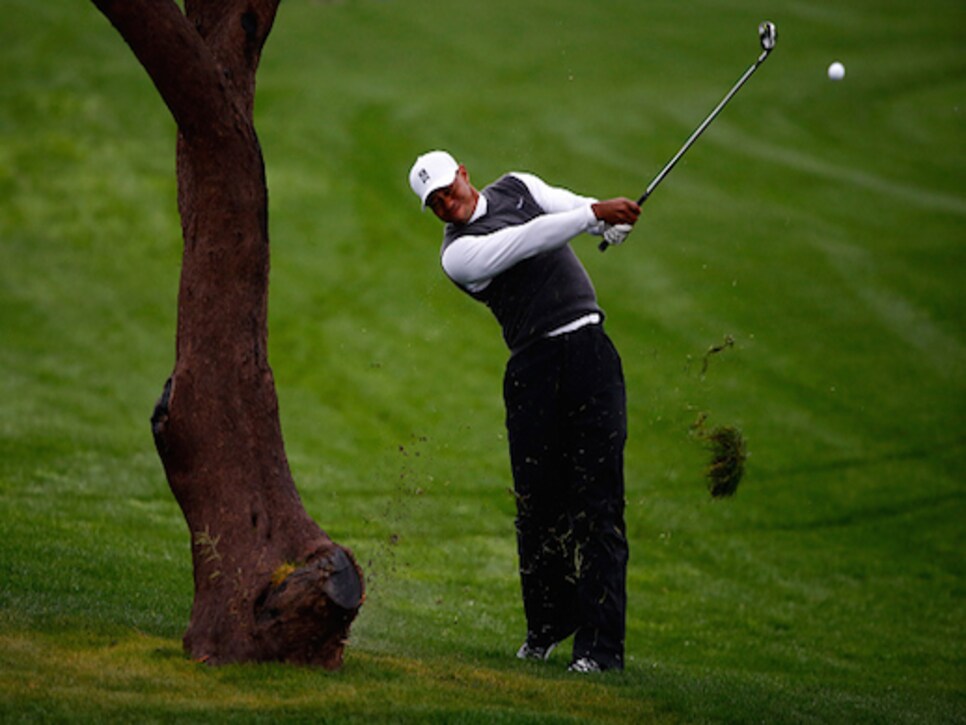 "The Tiger we saw before he had to leave the game was hitting these hang-on cuts and blocks and aiming left and hold on for dear life," ESPN's Paul Azinger said, while analyzing his swing at the par-3 13th, where he made his third straight birdie. "You're not seeing that today. He set up dead square. Perfect position at the top. He's really torquing his lower body and that is a draw release. If Tiger can work it right to left, he can be really dangerous.
"The biggest change we've seen in Tiger is that he's not aiming left with that hang-on cut shot that has been familiar to us of late."
Curtis Strange: "That's been of late, the last three or four years, that was his go-to shot, that was the only shot he had. Now when you see the left arm pull down and the right hand cross over the left, he's hitting draws. He's releasing it and he has the belief in himself that he can release the club."
Strange offered the obligatory word of caution, however. "There's a long way to go."