The Loop
Tiger Woods' golf ball gave him 'technological jump ahead' in 2000, Frank Nobilo says
Tiger Woods' most dominant golf essentially began with his 15-stroke victory in the U.S. Open at Pebble Beach in 2000, shortly after switching from a wound golf ball to a solid one, not that that mattered. Or did it?
Frank Nobilo, a Golf Channel and CBS analyst, said in an interview that the solid ball gave Woods an advantage over those still using wound balls, which was most of the field.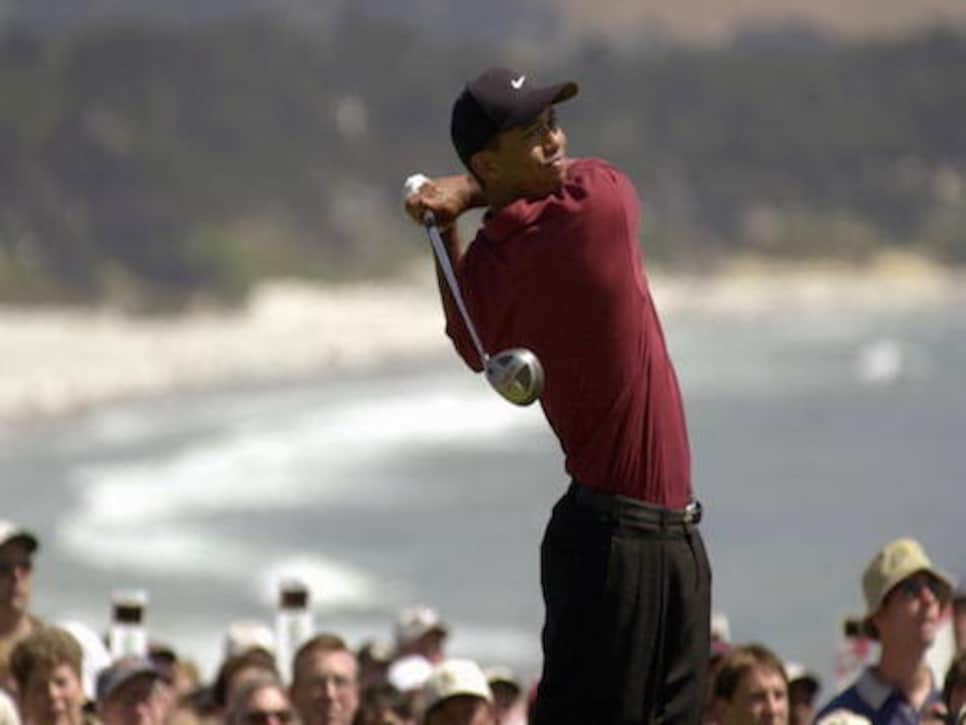 "A lot of people look at 2000 as Tiger at his best but it was probably the first and only time in Tiger's career that you could argue that maybe he had better equipment than the rest," Nobilo told Andrew Both of Reuters. "Only a handful of guys had gone to the solid ball. The rest of us all thought a wound ball was better.
"Everybody caught up about a year or two later [with ball technology] and Tiger was still better, but not by quite as much. Everybody now is using the same type of equipment so it's hard for any one player to get that technological jump ahead that I believe Tiger had in 2000. He obviously had skills too but that's why it wasn't a fair fight."
Woods used Nike's new solid ball at the Deutsche Bank Open in Germany in May. "Basically I wanted a test round on the tour," Woods said then. "If I think it's viable to switch I'll switch.
I'd say the feel is much like I'm accustomed to. It doesn't go lower, just holds its line a little better."
He used the solid ball again in winning the Memorial the following week and kept it in play from there on out. His U.S. Open victory was the first of four straight major championship wins.
Australian Stuart Appleby, by then a long-time proponent of the solid ball, told Both that, "He had an edge anyway. I don't know if he needed more of an edge. I think there was an advantage (but) he could have hit anything (and still won)."