The Loop
Tiger Woods' reported former island (yes, island) in Sweden is for sale and it looks incredible (Updated)
To paraphrase Justin Timberlake's Sean Parker portrayal in "The Social Network," just having a sweet house isn't cool anymore. You know what's cool? Having a sweet house on your own private island.
But alas, when that private island is in Sweden and you're no longer married to a Swede, you're priorities change. As a result, the 62-acre plot of land in the middle of Lake Malaren is on the market. And it's all yours for 45 million kronor, or the equivalent of $5.6 million.
According to The Telegraph, Vladi Private Islands is selling the property. Here's the full listing on a Swedish realty site, Fastighetsbyran.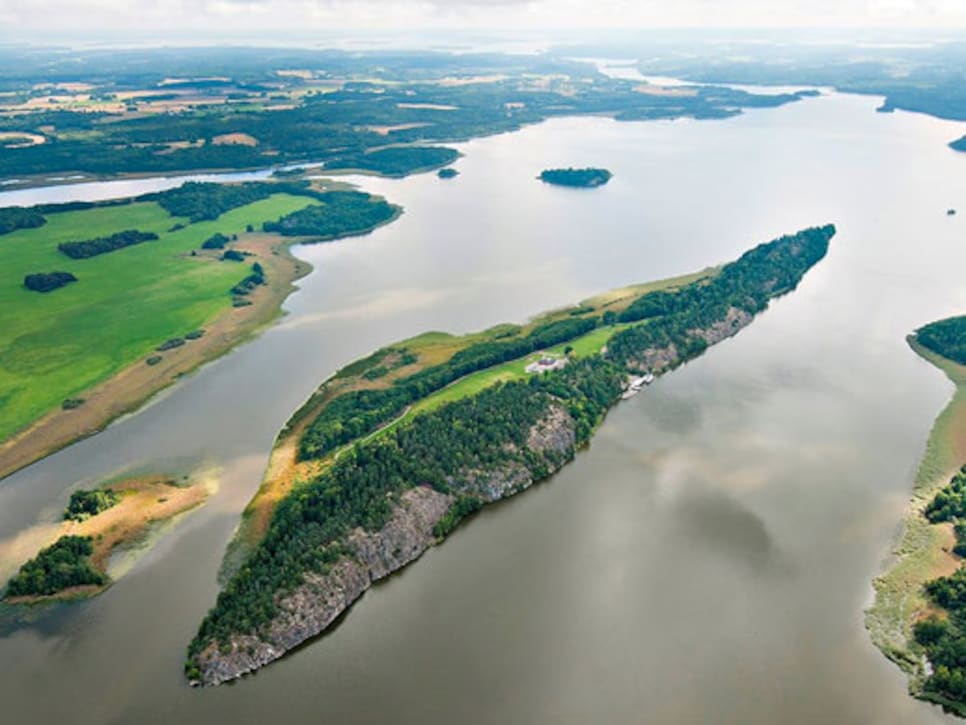 "This island was owned by Tiger Woods, but after his divorce (to Elin Nordegren) he doesn't need an island in Sweden any more," said Sabine Rollinger of Vladi Private Islands.
The ultra-secluded location includes a luxury villa, a lawn that's plenty big (25,000 square meters) for a golf hole (and comes with six teeing grounds), a hunting cottage, a pool, hot tub, stables, a private harbor and plenty of untouched woods. You can either get there by boat or small plane. And yes, the property also comes with its own landing strip.
The island, which is named Stora Rullingen, is located about an hour away from Stockholm, the country's capital -- either by car or boat. Convenient! Here are some more stunning photos: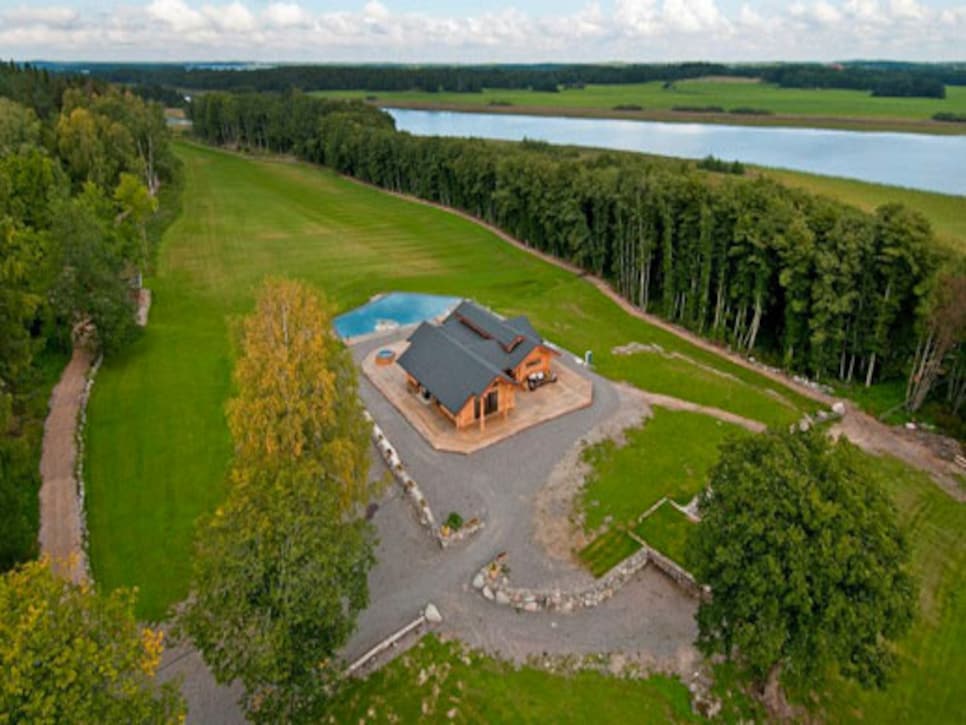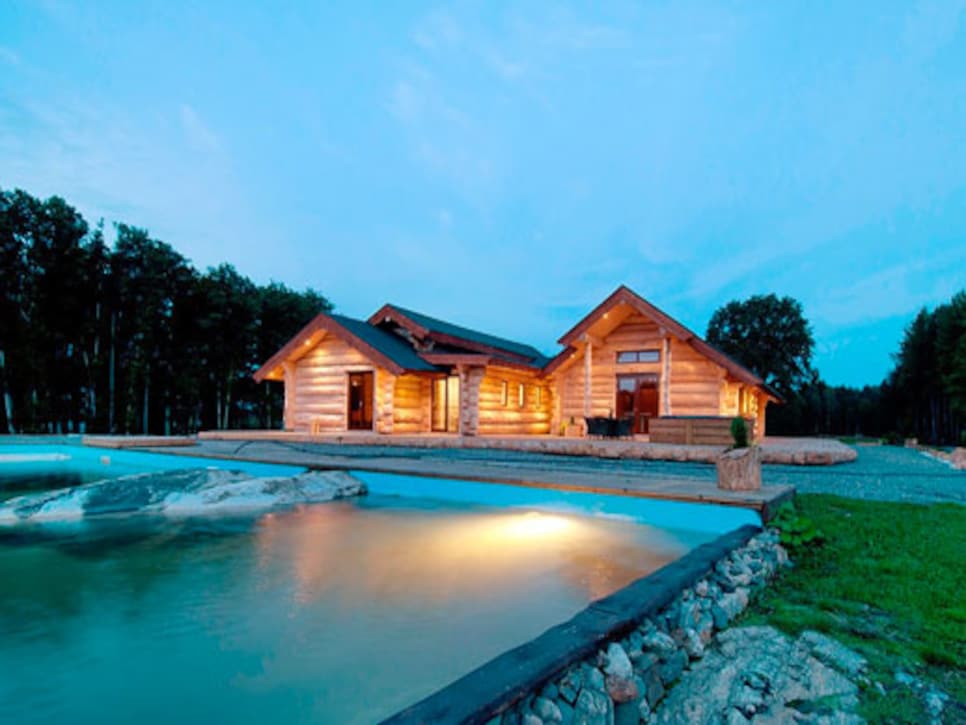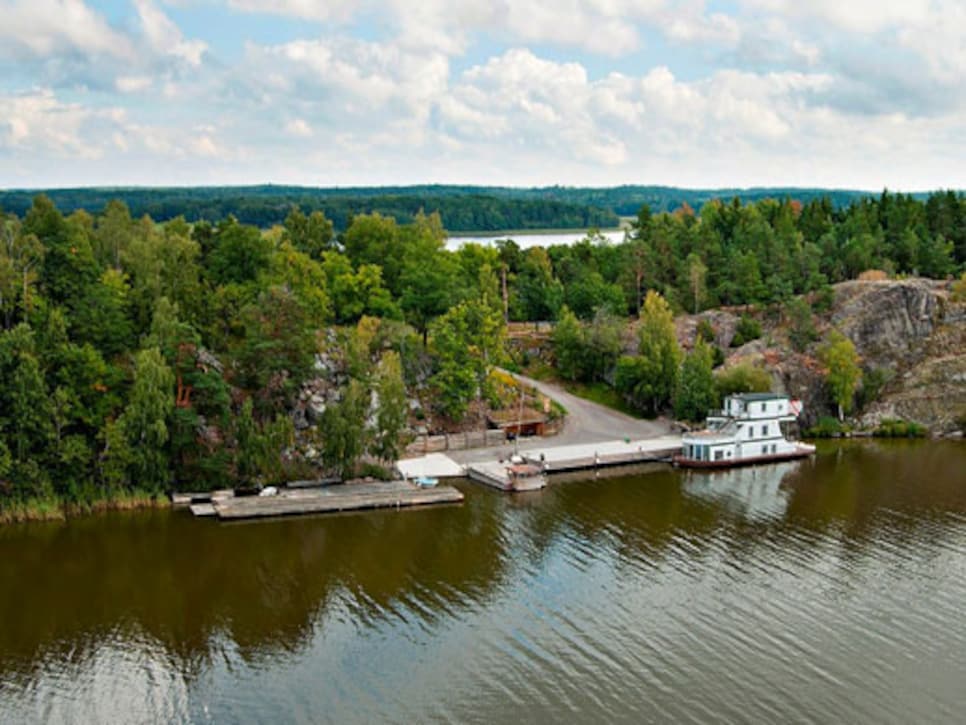 UPDATE: Swedish golf blog Der Exilgolfer is reporting the island was never owned by Woods despite what what the employee of Vladi Private Islands claimed. Unfortunately, that makes the story about the property a lot less sexy, and we apologize for the confusion. On the bright side, the island is still real and it's still incredible.