The Loop
Tiger Woods fades after fast start, but he sees many positive signs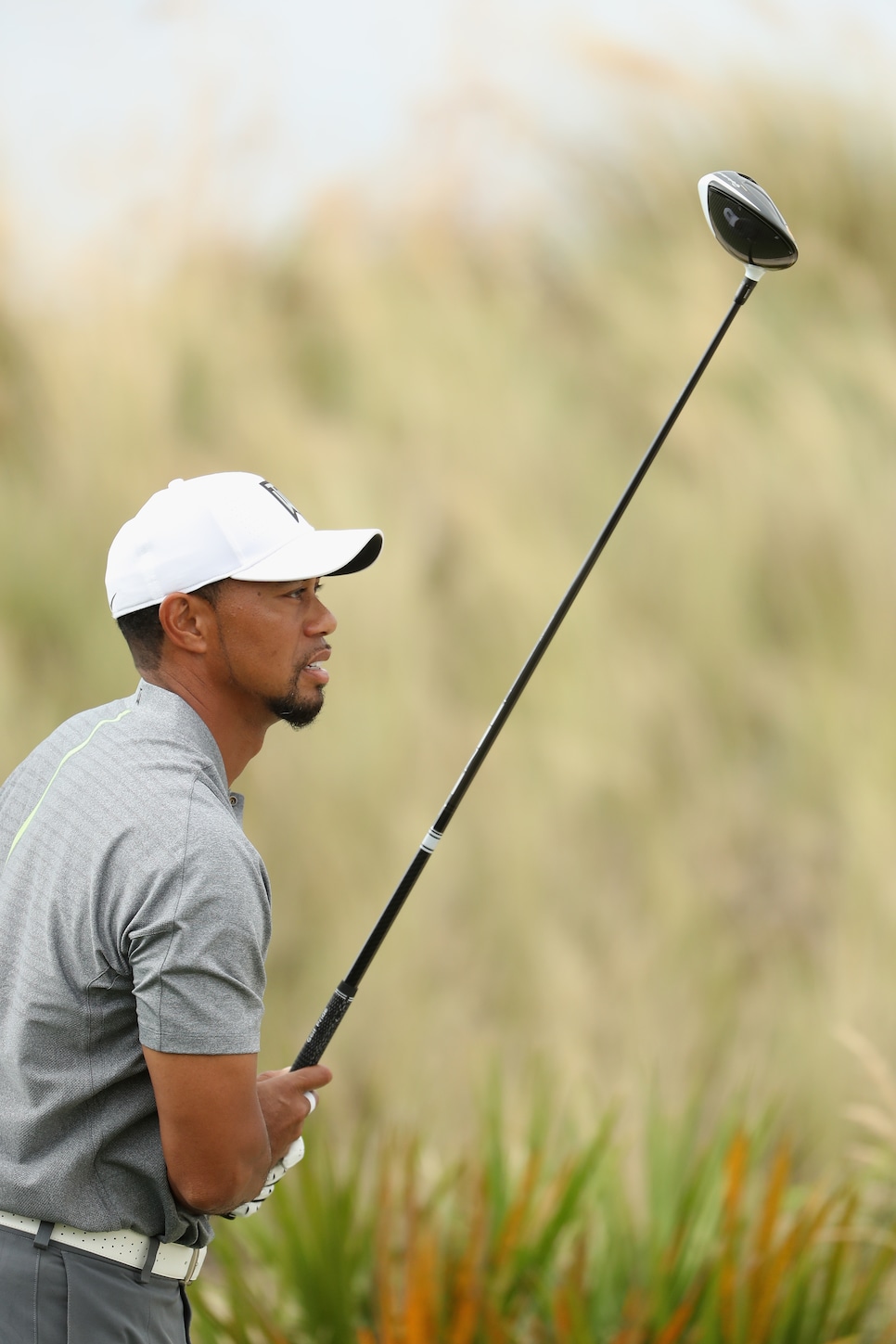 NEW PROVIDENCE, Bahamas -- Jordan Spieth was playing the fourth hole Saturday afternoon at Albany when he heard a familiar roar from the next hole.
He knew exactly whom it was for.
It was Woods' fourth birdie in his first five holes during the third round of the Hero World Challenge. Two holes later, he added another birdie to get within two of the lead.
Another moment, another sign that there's still some of the old Woods left in there, rather just an old Woods.
"I'm not sure what [my] expectations were for him this week," Spieth added. "I thought if he got through all four rounds, didn't feel any pain, made some birdies ... it's hard to say he has exceeded expectations, but I think he is pleasantly surprised."
Even though the smoking start didn't last and Woods fizzled late with two bogeys and a double over his final six holes to shoot two-under 70 and drop 11 strokes back of leader Hideki Matsuyama, there has been plenty for the 14-time major champion to be happy about in his first action in more than 15 months.
"I'm very pleased to be back and to be able to compete at this level again," he said. "It's been a very, very difficult road. You guys were all here last year and I did not feel very good. I was really, really struggling and I struggled for a very long time.
"I think I'm getting used to playing out here, the mental preparation for a round. I'm starting to get into the flow of warming up, seeing shots, feeling shots, hitting shots, getting the feel for the wind. I know exactly what it's going to do at that trajectory, all the things that you don't really do at home."
There have also been a number of good drives, mostly good ball-striking and some impressive short shots from the tightly mown areas around Albany's greens. At one point, between the second and third rounds, he went 23 consecutive holes without a bogey.
"I was surprised he went out and shot what he did [Friday]," Brandt Snedeker said. "I thought the hardest thing to do when coming back from a long layoff would be to shoot a low number. I figured he'd have some mistakes. I think he's starting to figure it out pretty quickly."
Still, "the process" -- a phrase Woods routinely trots out -- will take time and thus the expectations should be tempered, no matter what happens in the final round.
Sunday figures to be Woods' last round of the year. He likely won't play again competitively until mid-to-late January at the earliest -- possibly in Abu Dhabi, then at Torrey Pines, or at Torrey Pines, followed by Dubai.
So how much time should be given for a fair assessment on where Woods is with his game?
"A year," Spieth said. "I think it would be good for him to play two tournaments back-to-back weeks to see how he feels. It's not like he needs [to win] this right now, but obviously it looks like he's garnered [his game]. It's a top field in windy conditions.
"How much time has he had off? Give him that much time. But the world we live in, it's a what-have-you-done-for-me-lately world. It's really awesome to see what he's doing. If he wasn't rusty, he'd be winning this tournament."