News
Tiger Woods entertains the idea of "playing vice captain" for 2018 Ryder Cup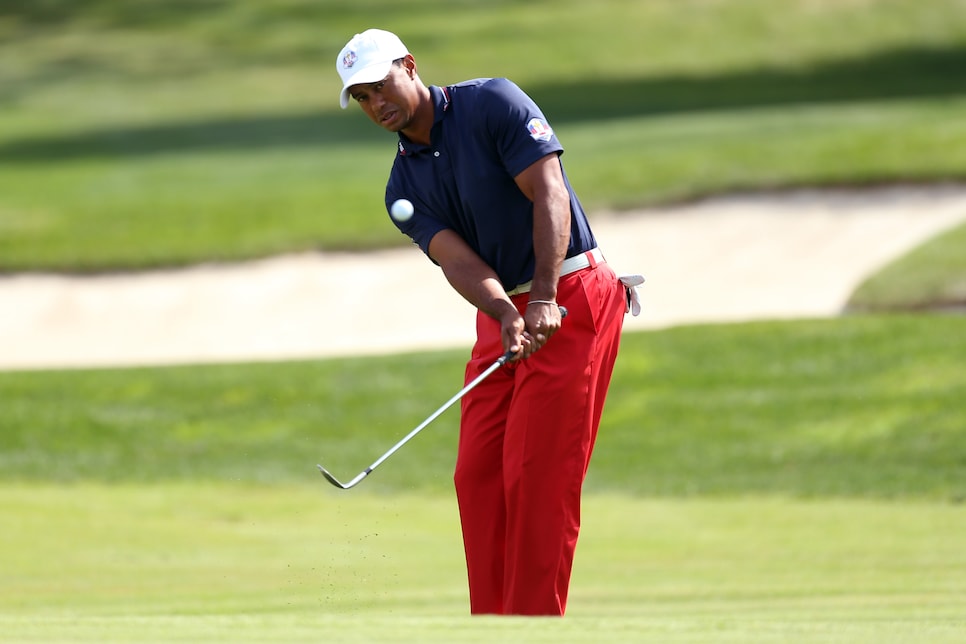 The prospective American squad for the 2018 Ryder Cup has already been hyped as the most talented crew in United States history. And that was omitting a certain 14-time major winner from the mix. But according to the man himself, he hasn't ruled out the possibility.
Tiger Woods is making his second appearance in his latest comeback at the Genesis Open this week, a tournament which he serves as co-host. Speaking to the media on Tuesday at Riviera Country Club, the 42-year-old was engaged on a variety of topics, yet a matter that rose above the fray regarded his participation at Le Golf National outside Paris this fall. Woods, as he has at past Presidents and Ryder Cups, is slated to be an assistant for captain Jim Furyk and the U.S. side. It's a role Woods has relished, and one welcomed by other members of the team.
However, Woods has partly taken on this responsibility because he was unable to compete due to injury. With Tiger (apparently) healthy for the first time in ages, it begs the question: Does Woods consider himself a better pick as player or coach for the biennial event in France?
It's a question Woods answered simply, and with vigor.
"Both," Woods said, repeating himself after jabbed for further information.
When asked if that's possible, Woods replied, "That's up to our captain, what Jim says." Woods added he has broached the subject with Furyk, but didn't elaborate.
The Ryder Cup has been a bit of a mixed bag for Woods. In 33 career matches, he owns a pedestrian 43.94 winning percentage. However, singles matches have been a different story, with Tiger owning a 4-1-2 record.
The last playing captain in Ryder Cup history was Arnold Palmer in the 1963 match at Atlanta Athletic Club. Palmer won four points in the American's 23-9 victory.