News
Tiger Woods ends up not needing U.S. Open exemption he would have certainly received anyway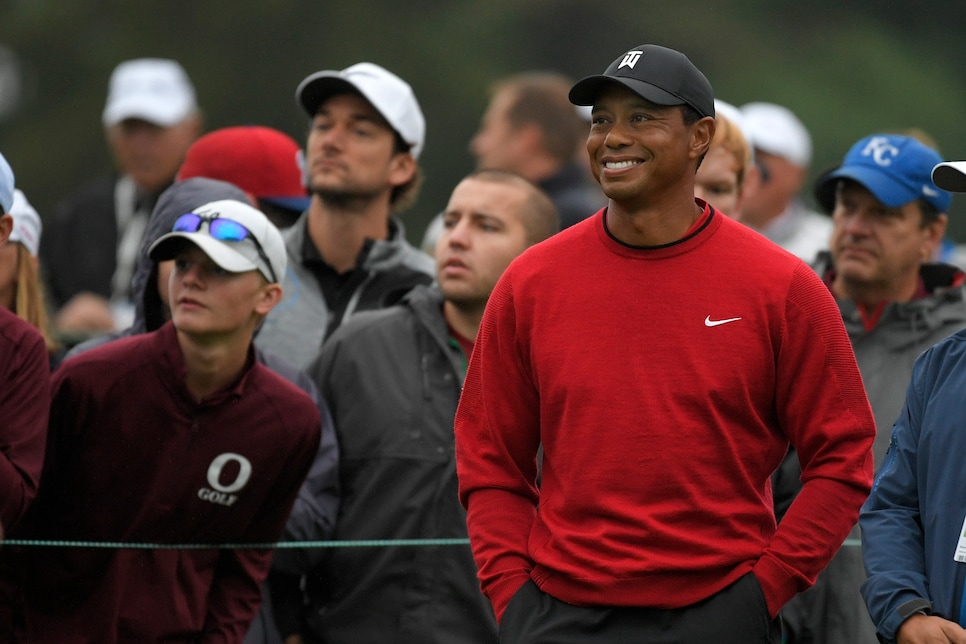 Tiger Woods' fans, rest assured. The thing you didn't need to worry about in the first place has been taken care of.
Spurred by a final-round 65 at Aronimink, Woods turned in a T-6 finish at the BMW Championship, a standing strong enough to secure an invitation to the Tour Championship next week. It will be Tiger's first trip to Atlanta since 2013, especially noteworthy given the events that have transpired inside the ropes and out in the five years in between. And if that wasn't achievement in itself, there's another benefit that come with making it to East Lake. Chiefly, in Tiger's case, automatically qualifying into the 2019 U.S. Open.
The U.S. Open, you might recall, grants its winners a 10-year exemption into the tournament, and last year's event at Shinnecock was Woods' final run off his 2008 victory at Torrey Pines. Meaning, in theory, Woods was on his own accord for next summer's competition at Pebble Beach.
Granted, Woods' teeing it up at next year's Open was never in doubt. As a three-time winner of the tournament, the 42-year-old would have undoubtedly received an exemption, particularly since Pebble was the site of his recording-breaking performance in 2000.
Moreover, it was likely Woods would have qualified in a number of different avenues, such as ranking in the top 60 in the world as of May 20 and June 10 (Woods is now up to No. 21 in the OWGR) or as, ahem, the Masters or Players champ.
Nevertheless, for Tiger sycophants waiting on the official word before booking their tickets to Carmel Bay, here's your green light.