The Loop
Latest endorsement deal another encouraging step for Woods, Steinberg
SYDNEY -- There was a sense that Friday was the day when a page would turn in the Tiger Woods comeback, both competitively and corporately. It was almost two years to the day since Woods' last victory, and the fact it came here in the Australian Masters on Nov. 15, 2009, made it seem more symmetrical.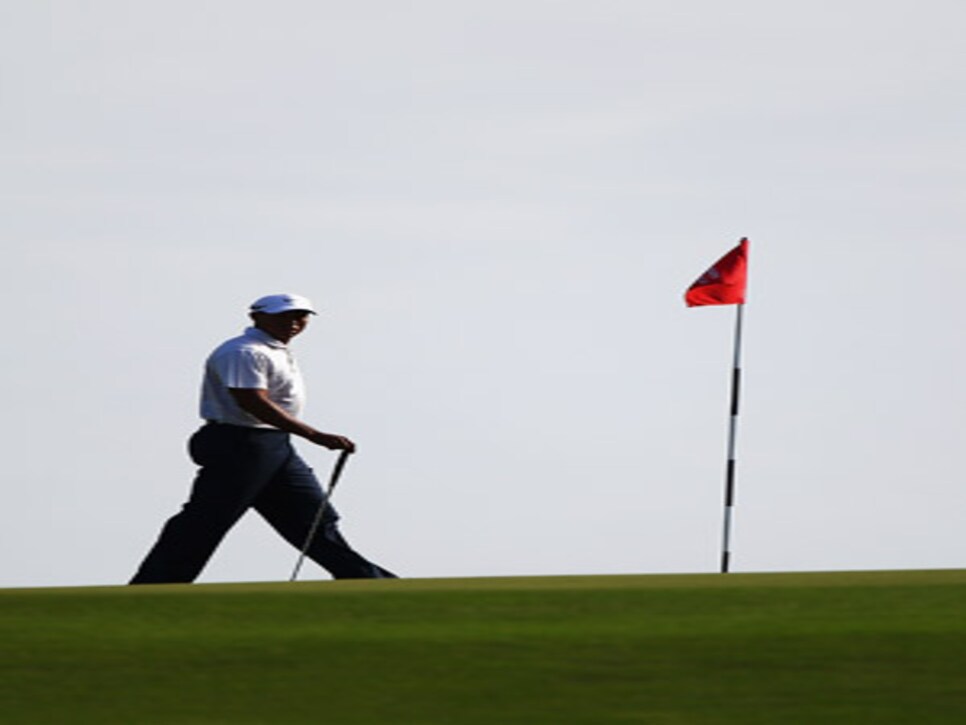 *Left: Woods' improved play isn't the only sign he's moving beyond his recent struggles. Photo by Getty Images
T*here was positive energy as Woods pulled into the car park after an opening-round 68 for his 7:25 a.m. tee time. Mark Steinberg was up at 3 a.m., answering calls about Tiger's bag deal and Woods was in the gym at 4 a.m., getting ready for Round Two of the Emirates Australian Open. A flat-calm day and 15,000 fans awaited him at The Lakes.
Over breakfast, Steinberg sat in player dining and talked big picture. "There's only so much he can do," said Woods' long-time business manager, citing the deals in place with Nike and EA Sports and Tiger's commitment to his golf game. "At the same time I'm excited and Tiger is excited*."
The latest Woods deal, with Fuse Science, just over a month after signing with Rolex, signals more than a replacement of Gatorade and Tag Heuer in the Woods' portfolio. In the bigger picture, these two deals, coming on the heels of a busy appearance swing through Australasia, indicates that the corporate world is buying back into Woods' stock.
"People may not forget, but they forgive," Steinberg said. "There are people waiting for Tiger to show great form in golf again and I feel like business is starting to see something quite exciting ahead in the future."
The future may have arrived, depending on how this weekend plays out. A Woods win would ratchet up the demands and the demands were already there on this trip. Not eligible for the WGC-HSBC Champions because he was outside the top 50 in the world, Woods filled his appointment calendar with a corporate day in Singapore, an exhibition in Japan, and appearances in Australia for casino owner James Packer in Perth and Melbourne, along with a club opening where he shared stage with cricket legend Shane Warne.
"We were very busy and we could have done six more days in Asia," Steinberg said.
The Fuse deal will be visibly rolled out at Tiger's Chevron World Challenge on the first week of December in Thousand Oaks, Ca., when Woods puts a corporate logo on his bag for the first time since Buick dropped him post scandal. Steinberg was touting the company's cutting edge technology, the long-term possibilities involving licensing agreements with the pharmaceutical industry.
"They have technology that could literally change the way you ingest medicine," Steinberg said. "That's what's exciting to Tiger."
For a man working on two hours sleep, Steinberg looked excited as well. There were more deals on the table, and with his client taking the lead after his second-round 67, more to come.
This was a day that used to pass for normal for Woods. Massive galleries following him on the course, his name above atop  the leader board, and news of a new endorsement deal already on the wires. To hear Woods put it in his post-round news conference, there should be more days like it to come as well.
"Life goes forward, and this it," Woods said.