The Loop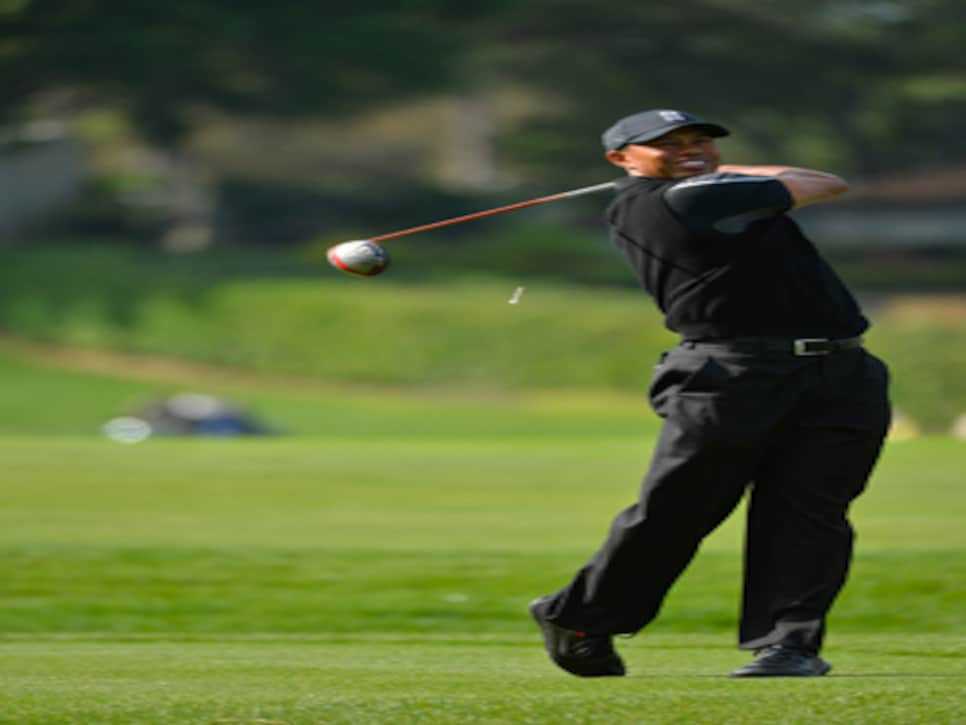 One of the reasons is that despite the endless hours pros spend getting "dialed in" to their equipment, not all players have reached their maximum efficiency off the tee. One only needs to look at Tiger Woods as an example. Although much has been made of Woods' resurgence with the putter this year (and rightfully so), less well-known has been his improvement in "driving efficiency," a statistic that combines a player's carry efficiency (his carry distance divided by his clubhead speed) and total distance efficiency (total distance divided by clubhead speed).
Although hardly a measure of how good a driver of the ball a player is, driving efficiency does say whether you're getting the most out of your swing off the tee, something in past years Woods had not achieved. From 2007 (when the stat first became available) in years he has played enough to qualify for a ranking (2007, 2009, 2012), Woods' rank in driving efficiency was 166th, 159th, and 92nd. Entering the Arnold Palmer Invitational, Woods ranked 11th.
To max out distance, players need to get the best match with their driver, ball and launch conditions. The key to efficiency? Almost without exception it is a combination of high launch with low spin. The 21 players in the top 20 in total driving efficiency on the tour average 1.52 degrees more launch angle than the tour average (12.65 degrees compared to 11.13 degrees) and spin it 245 revolutions per minute less (2,376 to 2,621).
Woods' stats speak to the importance of the launch angle/spin connection. In 2007 Woods was the epitome of a player whose launch conditions off the tee were the worst of both worlds as he combined a low launch (8.45 degrees) with high spin (3,343 rpm). This year Woods has a more desirable 11.76 degrees launch angle and a spin rate of 2,672 rpm. This has allowed him to maintain his length (300.3-yard average, a drop of just two yards from 2007), despite a loss of 4.5 miles per hour club- head speed during that same period.
Just because a player is efficient off the tee, however, does not necessarily mean they are long. Jin Park, Darron Stiles and Lee Williams, for instance, all rank among the top 20 in efficiency but average less than 275 yards per drive. Each, however, swings less than 107 miles per hour (the tour average is slightly above 113 mph) so they are getting the most out of what they have to work with. To do that most spend a lot of time looking at numbers, in an effort to find the right loft and shaft to produce the best result. Such work helped a player such as Park, whose swing speed is 104.42 mph, second slowest on tour. He found that a launch angle near 14 degrees with about 2,250 rpm of spin got him as much as he could out of his swing.
Conversely, there are several good players who are inefficient off the tee. Sergio Garcia, for example, is ranked 182nd (out of 183 players) in driving efficiency, the victim of a high spin rate. Freddie Jacobson (ranked 163rd), on the other hand, needs to boost his launch angle. His 7.78 degrees of launch is the third lowest on the PGA Tour.
The reason for these numbers is not ignorance on the players' part, but rather a tradeoff they feel benefits their respective games. Garcia prefers the spin because he likes to work the ball. Jacobson prefers a more piercing trajectory over a high, arcing bomb.
As with all equipment decisions, you need to find the right balance for your entire game, not just the tee ball. But if you don't think you're getting the yardage you should from your driver, perhaps it's time to take a look at your own distance efficiency. You may not get the significant increases the ads claim, but you're likely to pick up a few yards.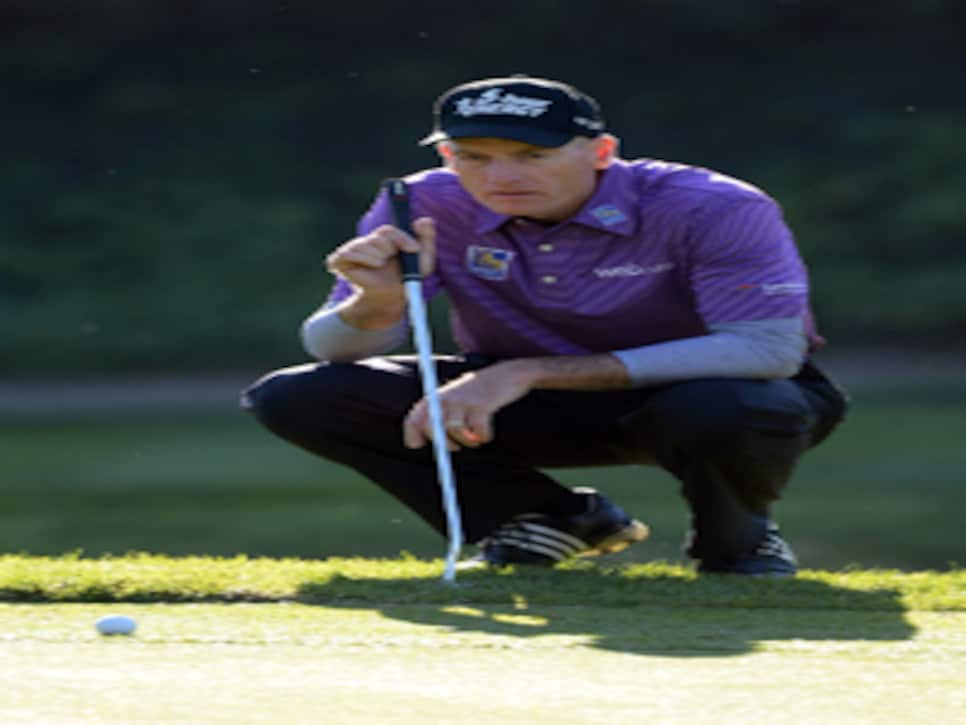 Orlando isn't exactly known for its great shopping, but that didn't prevent Jim Furyk from making a stop at the Edwin Watts Golf store on Turkey Lake Road (just a few miles from Bay Hill Club & Lodge) on Saturday of the Arnold Palmer Invitational to peruse the putter corral. After taking a look at several models, Furyk went to the checkout counter with an Odyssey Versa #1 Wide model.
The purchase smacked a little of deja vu for Furyk, who bought a used Yes! Sophia putter at Joe & Leigh's Discount Golf Pro Shop at Pine Oaks GC in South Easton, Mass., for $39 the week of the 2010 Deutsche Bank Championship. Furyk used that putter to win the Tour Championship as well as the FedEx Cup. Whether Furyk has similar success with this putter remains to be seen, but one thing is certain -- he did not get quite as good a deal on this flat stick. According to the store, Furyk paid "somewhere between wholesale and retail" for the club, but as part of an Odyssey promotion received a limited-edition Phil Mickelson putter cover with the purchase.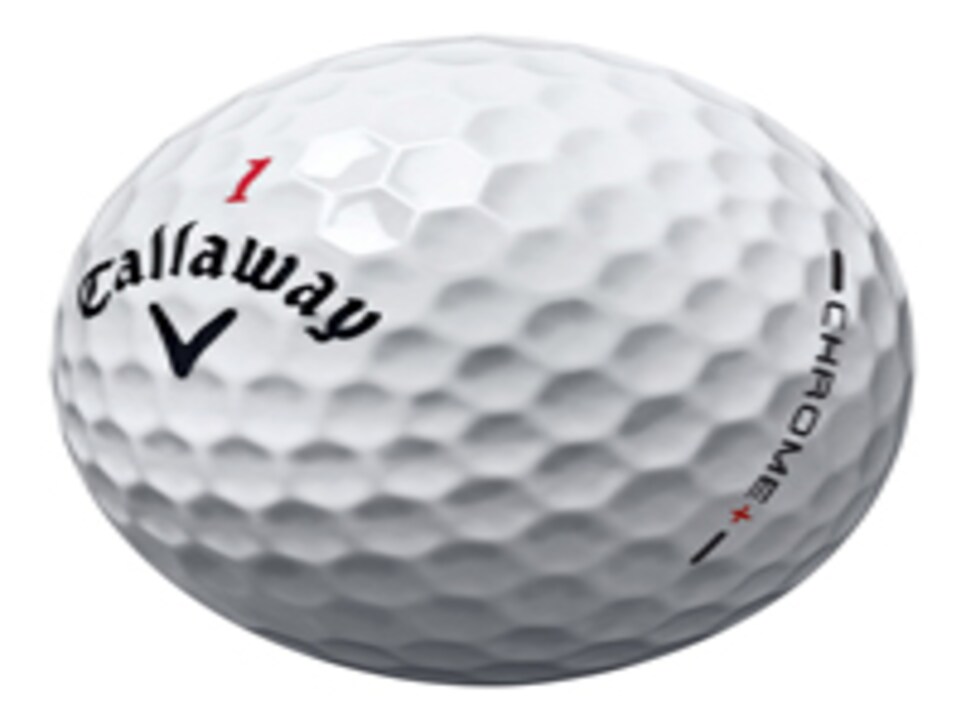 Designed to produce high ball speeds for mid to fast swing speeds, this four-piece ball has a fast inner core and dual-mantle layer to help minimize spin off the driver.
Among the many players changing putters at the Arnold Palmer Invitational was Rickie Fowler, who benched his Scotty Cameron by Titleist GoLo for an Odyssey Versa #7 mallet. Fowler had a good week on the greens, ranking sixth in strokes gained/putting en route to a T-3 finish. ... Phil Mickelson had a little less luck with his switch to a specially made Odyssey Versa #9 model. The club featured a Metal-X insert (which was black instead of silver), black shaft, milled alignment line on the flange with no paintfill and significant offset. After missing the cut, however, Mickelson said he would return to his Odyssey Black Series putter for the Shell Houston Open. ... Why did Karrie Webb have half her clubs with green Iomic grips and half yellow at the Kia Classic? Turns out green and gold are the traditional team colors of almost every Australian national sporting team and Webb wanted to show a little national pride.