The Loop
Tiger Woods effect in Masters reflected in ESPN's first-round ratings
The Tiger Woods effect apparently is still a factor in audience interest, notwithstanding the growing popularity of Jordan Spieth and his pursuit of a second straight Masters victory.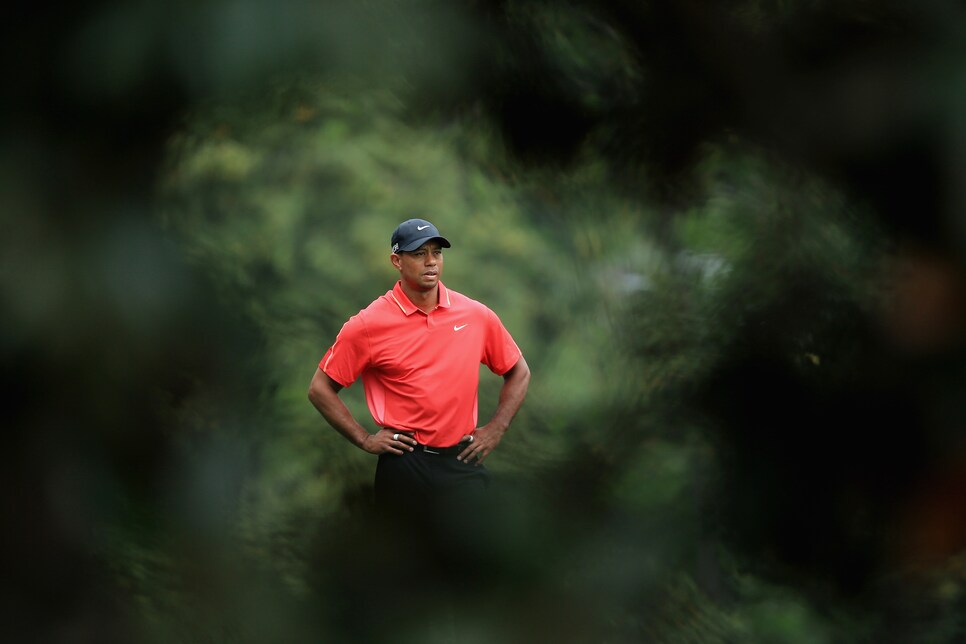 In the first round of the Masters on Thursday, ESPN drew a 1.7 rating, averaging 2.398 million viewers, according to Nielsen Fast National numbers. That was down from a 2.2 and 3.218 million viewers last year, with Woods in the field.
That said, the first round numbers were better than the 2014 ratings, the last year in which Woods was not in the field. ESPN posted a 1.5 rating and 2.006 million viewers.
Woods has not played yet this year as he recovers from back surgeries.