The Loop
Tiger Woods DQ is unavoidable, former USGA chief says
Editor's Note: This post was updated to reflect Woods was assessed a two-stroke penalty instead of being disqualified.
AUGUSTA, Ga. -- Tiger Woods was not disqualified from the Masters because of his drop on the 15th hole Friday, and will instead be assessed a two-stroke penalty. But according to former USGA executive director David Fay, there was limited room for interpretation.
"Based on the way the rules are written I don't see how he's anything other than a spectator today," Fay said.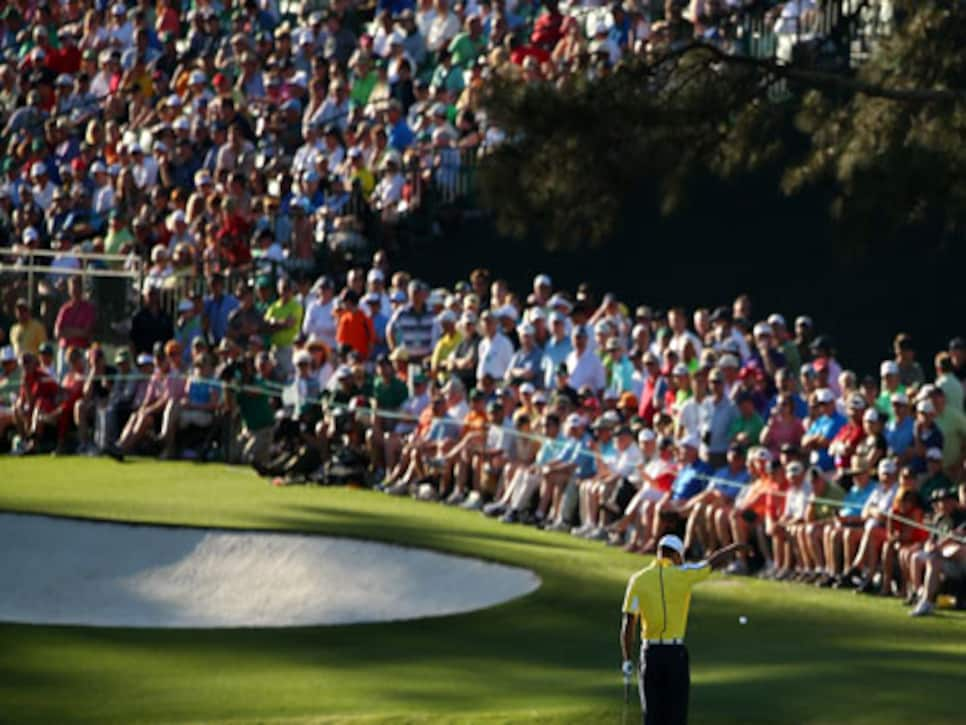 When informed the club had issued Woods a reprieve, allowing him to tee off at 1:45 p.m. at one under par, Fay altered his stance. "Apparently I was wrong," he said. "I look forward to being his spectator today."
In question was whether Woods' drop was, as the Rules of Golf dictates, "as near as possible" to the spot from which the original ball was last played. In an interview following his round, Woods acknowledged he dropped two yards back from his original spot because he wanted a better yardage. By that measure, Woods was in violation of Rule 26-1 and should have been assessed a one-stroke penalty. But since he didn't add that penalty to his scorecard, he signed for an incorrect score and would thus have to be disqualified.
"Six feet is not as near as possible, especially since he knew where the original spot was because of the divot," Fay said.
And even if Woods were confused by the rule, and didn't particularly benefit from the improved drop, Fay said Augusta National has little choice. "You have to operate with the rules you have, not the rules you want."
Update: The Masters Tournament Committee cited Rule 33-7/1 in only giving Woods a two-stroke penalty, saying it reviewed a potential infraction while Woods was playing the 18th hole Friday and deemed he had complied with the rules. It was only after Woods' TV interview that they opted to revisit the incident.
*"The penalty of disqualification was waived by the Committee under Rule 33 as the Committee had previously reviewed the information and made its initial determination prior to the finish of the player's round."