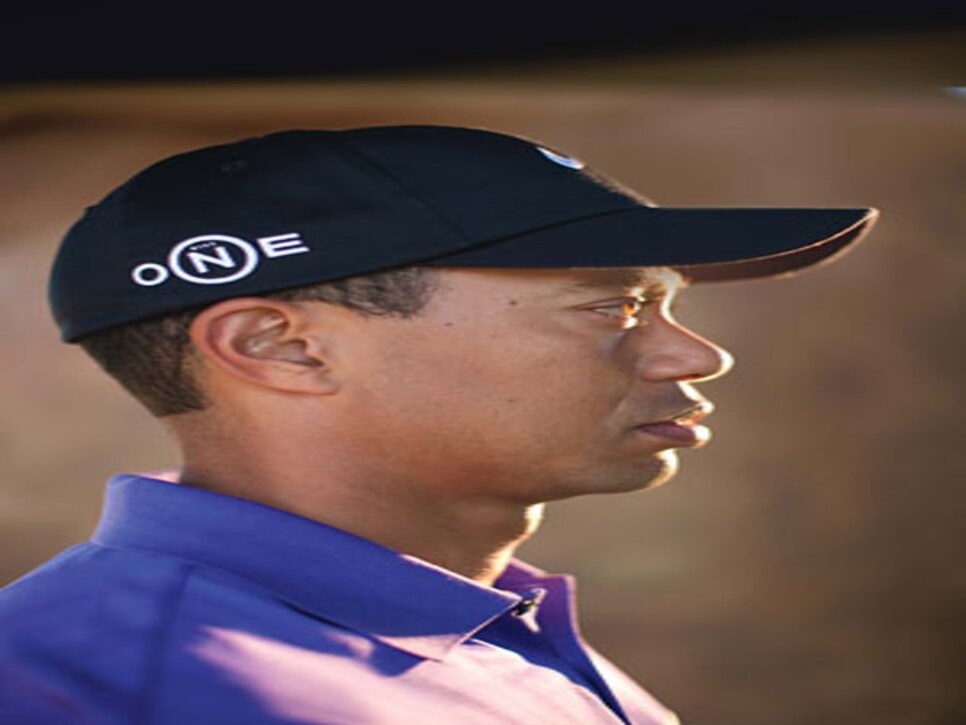 It was surreptitiously snapped from a distance: dark, grainy and out of focus, the subject shrouded in a hooded sweatshirt. Still, the photo of Tiger Woods at a Hattiesburg, Miss., rehabilitation clinic in late January offered clarity.
Despite the lack of official confirmation -- and the bizarre photo days later of a person dressed to resemble him -- there was no doubt it was Woods. It was surreal to see him again some 50 days after his world imploded, but after a pause, the photo also signified something hopeful.
Woods had not been caught in the type of escapade that salacious elements of the blogosphere had connected him to on a nearly daily basis. Nor had he stayed ensconced behind the walls of one of his homes, paralyzed by embarrassment. Woods had submitted to humbling psychological treatment in an effort to save his marriage and to gain an understanding of the demons that drove him to serial infidelity. Though he surely understands that many will never forgive him, he knows moving on means finding a way to forgive himself.
Those close to Woods said his mantra going into therapy and continuing forward is "whatever it takes," and that he is determined to follow the guidance of experts as rigorously as he did his doctors during his eight-month rehabilitation from knee surgery in 2008. After an initial evaluation period in January, Woods entered a six-week program called Gentle Path, euphemistically named considering it includes a nothing-held-back Disclosure Day with a spouse.
According to friends, Woods has not hit a ball since winning the Australian Masters two weeks before his scandal was set in motion by his single-car accident outside his Orlando residence on Nov. 27, but he was said to be missing golf. After emerging from rehab, it was expected that Woods would take time alone with his wife. If that were to go well, it would undoubtedly help his psychological health. If it didn't, more uncertainty would ensue. By mid-February there was no indication whether he intended to play in the Masters. Woods knows the level of scrutiny and commentary will be unprecedented when he returns to golf, so getting his mind and body right will be paramount. He also remembers he underestimated the amount of time he needed after Earl Woods' death in May 2006, when he missed the cut at the U.S. Open in his comeback.
In the short-term, Woods is channeling all his energies to battle a formidable foe: shame. It's an emotion he was made acutely sensitive to in his upbringing, which emphasized presenting a proud exterior to the world. As a little boy, his punishment from his mother, Tida, was more likely to be strict if he had misbehaved in public. "You will not embarrass me," she recalls telling him. "I will not have a spoiled child." As Woods grew older, there were times when he would inwardly cringe at some of the public pronouncements about him by his father. However, he never rebuked Earl or complained about him in front of other people. In public, Woods has always sought to be noncontroversial, both in what he says and how he acts. After a magazine article in 1997 quoted him telling sophomoric jokes, it was the shame from that portrayal that made him resolve to be less candid with the media, a stance he has never relaxed.
For a person from such a background to have the lurid details of his illicit sex life become part of the national conversation is traumatic in the extreme. It must have been particularly horrifying to comprehend how quickly he went from being a respected figure whose word the public implicitly trusted to a person who could not be believed. The most stunning example was the condemnation and suspicion he faced when it was revealed in December that Dr. Anthony Galea, who had performed approved "blood spinning" therapy on Woods' left knee the previous spring, was being investigated for allegedly dispensing human growth hormone to athletes. Prior to Woods' troubles, suggestions that he might have taken performance-enhancing drugs could have been scoffed at. But post-scandal, there was immediate and widespread speculation, none of which has gained momentum.
Perhaps most painful for Woods was the breathtaking collateral damage suffered by those most loyal to him. The wounds he inflicted on his marriage could be irreparable, and if so it will mean a lifelong regret for his family. He has indeed embarrassed his 65-year-old mother as never before, even causing her to be stalked by paparazzi. His good friend from childhood, Bryon Bell, became part of the scandal after it was revealed he had bought a plane ticket for one of the women with whom Woods had an ongoing affair. With income and business partnerships reduced after several corporations quickly opted to drop Woods as an endorser, his employees are facing an uncertain future in a down economy. He has cost his major charity, the Tiger Woods Learning Center, incalculable amounts in future donations. He has harmed the PGA Tour's leverage in its business negotiations and, by extension, the potential earnings of fellow players. Golf itself has come under more ridicule because of the travails of Woods.
In short, it has been a nightmare. No doubt Woods has undergone guilt-ridden meltdowns in which he resembled Robert De Niro as boxer Jake La Motta, pounding his head and fists against a jailhouse wall in a quickening cadence matched by the repeated question, "What'd I do? What'd I do?"
The emotional toll will present a significant challenge to Woods' eventual return to golf. His greatest advantage as a player has long been the otherworldly knack for playing his best when he needed to most. It came with a clean mind free of baggage, serene under pressure. It was an ability he believed he earned through diligent practice on the right things. One that made him feel crucial eight-footers on the 72nd green deserved to go in, one that made him feel good about himself. "If you walk up to a mirror, look at yourself and say, with no hesitation, 'I love myself,' then everything is fine," he told me during an interview in 1999. "That has never been a problem my entire life." Now, however, it's reasonable to surmise that it is.
To love what he sees in the mirror again, Woods has to understand that it was during those days that his current problems began to grow. Earl instilled in Tiger the belief that he was special and destined for greatness, embedding the message with sonorous sound bites like "Let the legend grow" and "It will unfold." It was all undoubtedly empowering, but enabling. Though Tiger was never comfortable being deified or portrayed as near-perfect, as his success in golf accelerated he became more hesitant to work on or even acknowledge personal flaws. It appeared that he came to see them as necessary to the psychological package that made him such a winner, and thus excusable. In that same 1999 interview, when asked which qualities he didn't like in himself, Woods paused before finally answering, "I don't know. I'm constantly evolving."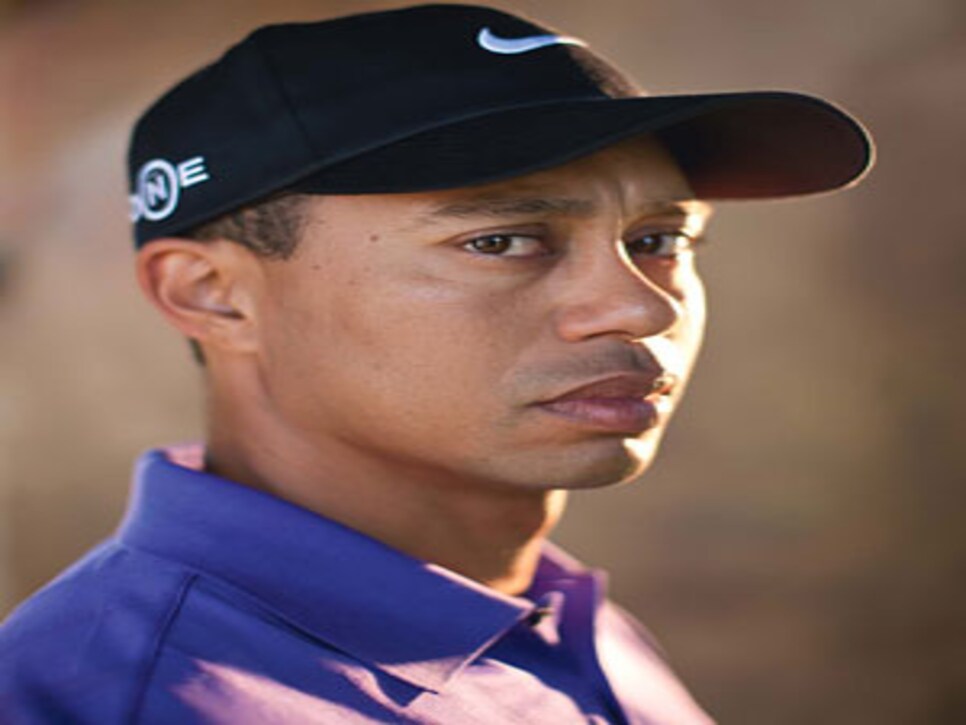 It was a recipe for entitlement. It's a condition the average person resents and rejects as an excuse for bad behavior. Many who live in the public eye have a more empathetic perspective and have been more willing to lend Woods support. "I'm a strong believer that anybody can look within themselves, find their flaws and fix them," President Obama said. Bill Clinton took a call from Woods on "something unrelated" and "wished him well," according to the former president's spokesman, Matt McKenna.
Most significantly, Woods has not lost the support of his intimates. Elin Woods spent several days in Mississippi to attend therapy sessions with her husband. Despite photos showing Elin without her wedding band and tabloid reports that she was preparing for divorce, she and the children -- 2-year-old Sam and Charlie, who turned 1 on Feb. 8 -- spent Christmas with Tiger at the family's Southern California home.
Tida woods is staunchly supportive of her son, as always. Just before his 34th birthday on Dec. 30, she accompanied Tiger on their annual visit with a Buddhist monk. Afterward, her son confided that he was struggling with all the upheaval. "I tell him, 'Tiger, right now you are in a dark hole, and I know it's hard, but you can do it,' " Tida says. " 'You know Mom is strong, and you have my blood. You are strong, too. You made a big mistake, but now you know the cost. So you are going to be much better and stronger, a good husband and a good father. Just go to work like you do.' "
It's precisely work that Woods is counting on to sustain him. As a golfer, he has described himself as an overachiever who rises to projects that challenge him to turn a weakness into a strength. Now his project, at last, is himself. But if Woods can turn his personal weakness into a strength, will a strength become a weakness? Is the selfishness in which his dysfunction was allowed to grow also vital to his ability to shut out the world and conquer opponents? Will becoming more balanced make winning golf tournaments less important? If so, winning five more professional major championships to pass Jack Nicklaus' record, only months ago considered inevitable, might become impossible.
I tell him, "Tiger, right now you are in a dark hole, and I know it's hard, but you can do it." -Tida Woods
On the other hand, the ordeal could have a liberating effect. The fact that he continued extremely reckless behavior in the face of such dire consequences strongly suggests that he was unconsciously seeking an escape from the most burdensome elements of his life, which included an image that he neither wanted nor could ever live up to, and a dread that no matter how great his accomplishments in golf, they would never be quite good enough for what he felt were a growing legion of critics. "He shattered that image," says Dr. Gio Valiante, a sport psychologist who has closely observed Woods over the years. "I'm certain that as bad as Tiger feels about what has happened, on some deep level, he is relieved." If so, it would not be unlike the experience of Alex Rodriguez, who after enduring the aftermath of confessing to steroid use, went on to have his best postseason ever for the Yankees.
Woods' mother, not surprisingly, expects the best for her son. "Since a little boy, Tiger always loved competition -- he born with that," she says. "So he will face himself, solve the problem, and when he comes back, he will still love to play and love to win. I think more than ever, because his closet will be cleaned out and his mind will be free. And I know he will break Jack's record."
Very likely, golf records are not the first thing on Woods' mind at the moment. More likely it's a determination to earn back a good and fulfilling life. What's fascinating is that despite all that has befallen him, it's still hard to envision failure. He is, after all, still Tiger Woods.