Podcasts
A death stare from Tiger, playing Tony Finau for cash and nearly tripping Jim Furyk, with one of golf's freshest voices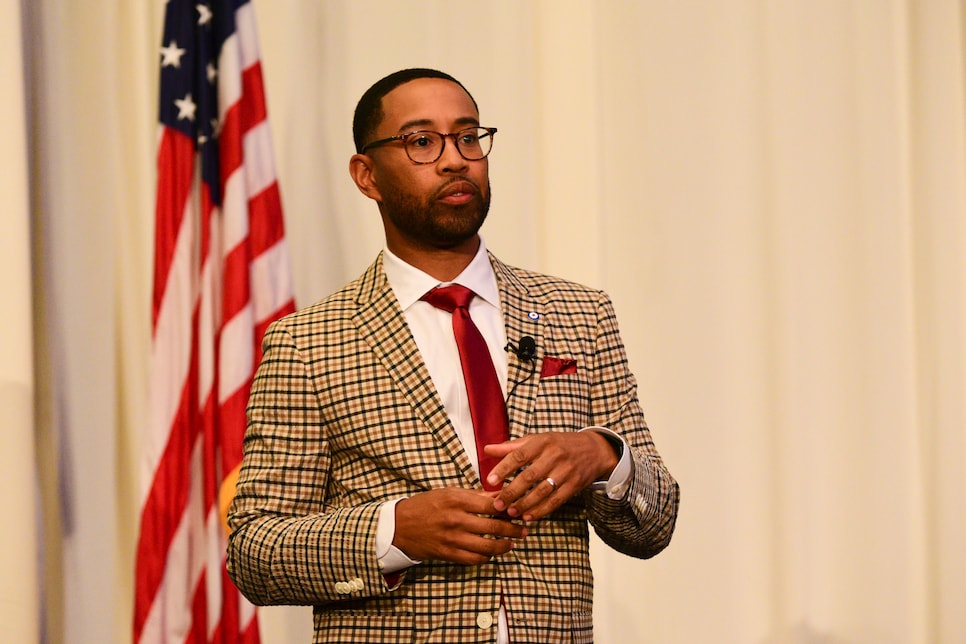 Doug Smith is in his third year as a broadcaster for ESPN+/PGA Tour Live and Golf Channel, but he already has accumulated tons of stories in his time around golf. His most hilarious stories might come from working the 2000 PGA Championship as a scorecard runner, where he both caused Tiger Woods to give him a death stare in the middle of his round (en route to winning at Valhalla), right after nearly tripping Jim Furyk while Furyk was making the turn in contention. Yes, Smith nearly had quite the effect on the outcome of that major.

"I took Tiger's scorecard to run into the media center, and I said, 'Good luck, Mr. Woods,' and patted him on the shoulder," Smith recalled on this week's episode of The Loop. "That was the highlight of my day. But he flashed around at me and gave me this look like, 'Why the hell do you think you could touch me during the freaking tournament? Who the hell do you think you are?' "
Smith has had quite a bit more experience inside the ropes since then. First, as an aspiring tour player, Smith played on the PGA Tour Latinoamerica before giving up his dream and going into broadcasting, where he's often walking with players during the round.
He also was inside the ropes last week during the PGA Tour's Butterfield Bermuda Championship as a caddie for Willie Mack III, so Smith tells us what that experience was like.
The former Division I golfer also recently got to play a couple casual rounds with Tony Finau, and he revealed what he learned playing with Big Tone for a few days.
"I was getting one a side the first day and got dusted, even though I shot 5-under to his 10-under," Smith said. "The next day, I had to ask for a few more strokes."
Listen to our full conversation with Smith below.