The Loop
Tiger Woods' curious WD from Safeway Open sets tone for indifferent season opener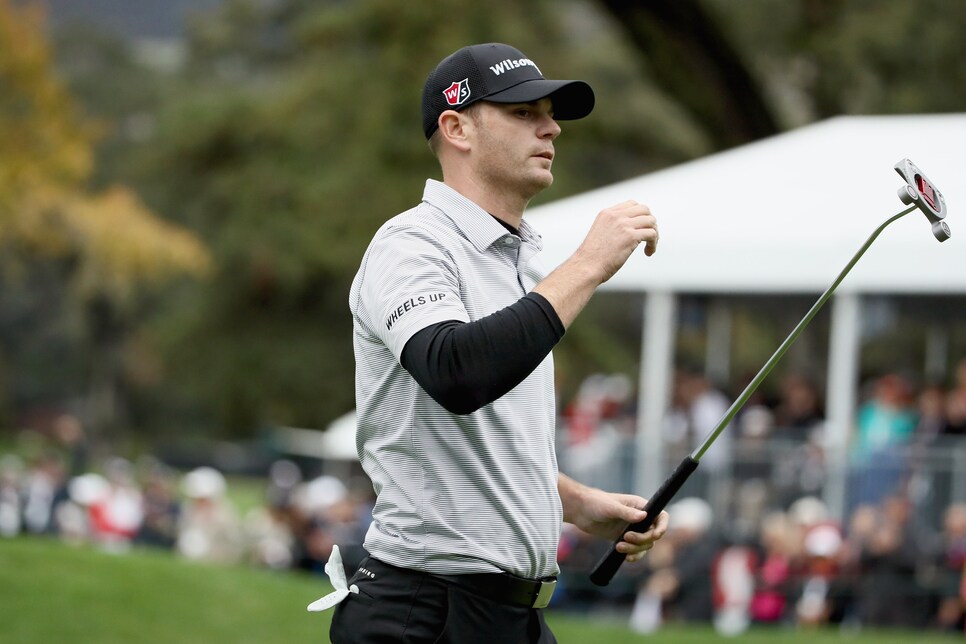 It rained on a charade in California wine country this week, Tiger Woods' head fake and three days of weather interruptions leaving the inaugural Safeway Open bereft of reasons to watch.
Tiger did play golf, but in a Woods Foundation fundraiser in Pebble Beach on Monday following his curious withdrawal from the Safeway Open only 72 hours after he officially committed.
And when rain pushed the second round into Saturday, the third round into Sunday, and interrupted the final round by nearly two hours on Sunday afternoon, suddenly — one week in, in the wake of the shortest offseason in sports — the new season already is dragging.
But the show must go on, with or without the interest a tournament with Johnny Miller as host deserves, and the careers it still is capable of impacting is worth something.
In this case, it is worth virtually a three-year exemption for Brendan Steele, who birdied the final three holes at Silverado Resort in Napa, Calif., on Sunday to secure his second PGA Tour victory, more than five years after his first in the Valero Texas Open.
"This one's awesome," the California native said. "Home state, start the year out and now I'm going back to the Masters, that's all amazing, and this is a little bit of redemption for last year. It's nice to close it off this way."
A year earlier, Steele led after each of the first three rounds of what then was the Frys.com Open, only to shoot 76 in the final round and finish tied for 17th.
This time, he closed with a five-under par 67 that beat Patton Kizzire by a stroke. Kizzire, who took the 54-hole lead on Sunday morning, held the lead for much of the final round while fighting nerves and his swing on the back nine, but did not make a birdie after the 11th hole in a round of two-under 70.
"It was fun. It was intense," Kizzire, who began his second year as a PGA Tour member, said. "My ball-striking wasn't there all week. I didn't finish it off. I'm really disappointed, but I played well. It's a building block, for sure."
The final round, incidentally, came on television in the midst of NFL telecasts and ended during the early innings of the Cubs-Dodgers National League Championship Series game and the first quarter of the Indianapolis Colts-Houston Texans football game.
Golf, with Tiger Woods in his prime and playing, would have been up the competitive task. Golf, with Woods at home and now an enigma, was no match, alas, in a new season that suddenly seemed more like an extension of last season.