News
Tiger Woods' course project adjacent to Obama presidential library site encounters obstacles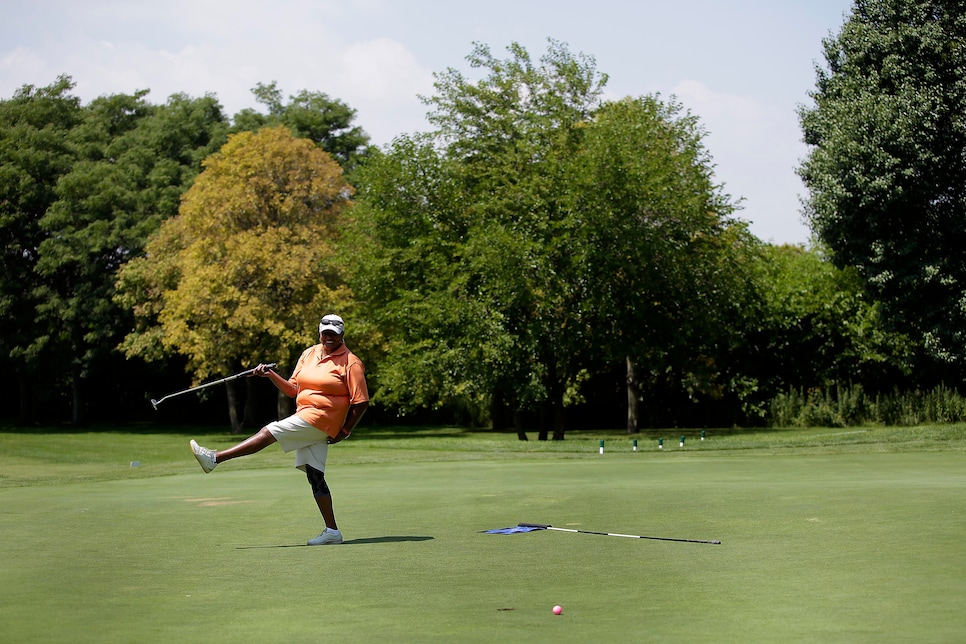 It is a grand plan and an ambitious one that has been endorsed by Barack Obama and Tim Finchem: a Tiger Woods-designed public golf course capable of hosting a PGA Tour event replacing two courses adjacent to the proposed site of Obama's presidential library on Chicago's South Side.
Yet celebrity alone is not sufficient to jump-start the project, as two recent developments have demonstrated.
Last week, Preservation Chicago released Chicago 7, its annual list of the seven most endangered buildings in Chicago, and Jackson Park and South Shore Cultural Center Park, on the site on which the golf course is to be built, are among them.
Preservation Chicago noted that its overarching concern and that of other advocacy groups "is the level of influence by privately held organizations and the lack of substantive community involvement."
It cited the fact that the Obama Foundation and the new non-profit Chicago Parks Golf Alliance "are governed by their respective boards of directors and not accountable to the citizens of Chicago as are our governmental agencies, such as the Chicago Park District."
"It's really an important park and a treasure to Chicago," Preservation Chicago's executive director Ward Miller said on Thursday. "And it's one of the great landscaped treasures of the United States. It's critically important in so many ways.
"This is not a community park or play lot. It's not free giveaway space. It's a huge public asset to the city of Chicago that ties into the lake front. These are sacred grounds."
Jackson Park was designed Frederick Law Olmsted and Calvert Vaux, renowned architects who also designed New York City's Central Park. Jackson Park was also the site of the World's Fair: Columbian Exposition in 1893.
"There are a lot of questions about what's going on with Jackson Park. I don't think any of us has an issue with a golf course, but I don't know if this is an appropriate place for that or not. I don't think it's been a true shared vision.
"We're all in a little bit of a vacuum. We're asking for more transparency, more citywide discussions. These are legacy parks that all Chicagoans enjoy in a world-renowned park. We should be careful in the steps we take and their impact."
On the fundraising front, the Chicago Sun-Times' Fran Spielman reported that Park District Superintendent Mike Kelly "has promised he won't 'put a shovel in the ground' until he has community support and at least $5 million in private contributions."
However, Michael Ruemmler, a founding director of the Chicago Parks Golf Alliance, is "nowhere near what he calls the '$5 million threshold' — and he won't be, until the study determines the actual cost of the new course and the price tag for taxpayer-funded public improvements needed to make the merger work," Spielman wrote.
Incidentally, Jackson Park, Miller noted, also is the site of a Yoko Ono sculpture that was installed recently.
Tiger Woods, Barack Obama, the PGA Tour, Chicago politics and Yoko Ono make for quite the menagerie in an unfolding story about a golf course.