News
Tiger Woods' course design for Chicago project revealed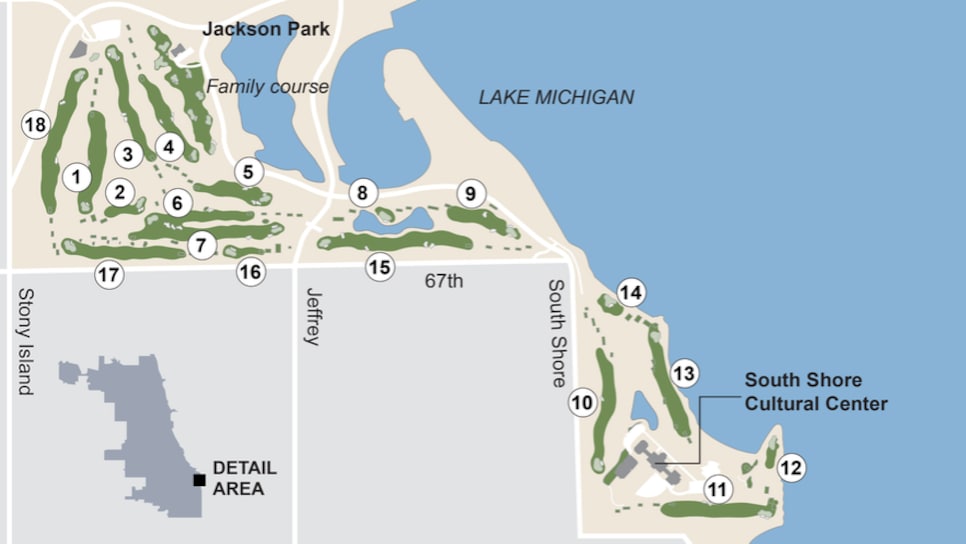 Though its designer is receiving treatment for dependency on pain medication and a sleep disorder, the Tiger Woods-led golf project on Chicago's South Shore released its plans on Wednesday night.
Unveiled at the South Shore Cultural Center, the recurring theme of the 7,354-yard, par-70 course was enjoyment for the public, even as the course aspires to bring the BMW Championship and the Presidents Cup to Chicago.
"We believe in catering the golf experience to a wide swath of people — juniors, elderly, avid players, not-so-avid players," said Beau Welling, senior design consultant, to the Chicago Tribune. "One of Tiger's tenets is playability. How can we bring more people out to the golf course and allow them to have fun?"
The course features holes with views of Lake Michigan and Jackson Park Harbor; six sets of tees to cater to beginners, children and the elderly; no cart paths, to encourage walking and the caddie program; a "parkland" feel, with wide fairways and long greens. It will also sit next to the Barack Obama Presidential Center.
Challenges still remain, including plans to combat lakefront erosion, underpasses that would need to be built, and donations to keep greens fees at affordable costs.