News
Tiger Woods commits to BMW Championship as he prepares for busy stretch of golf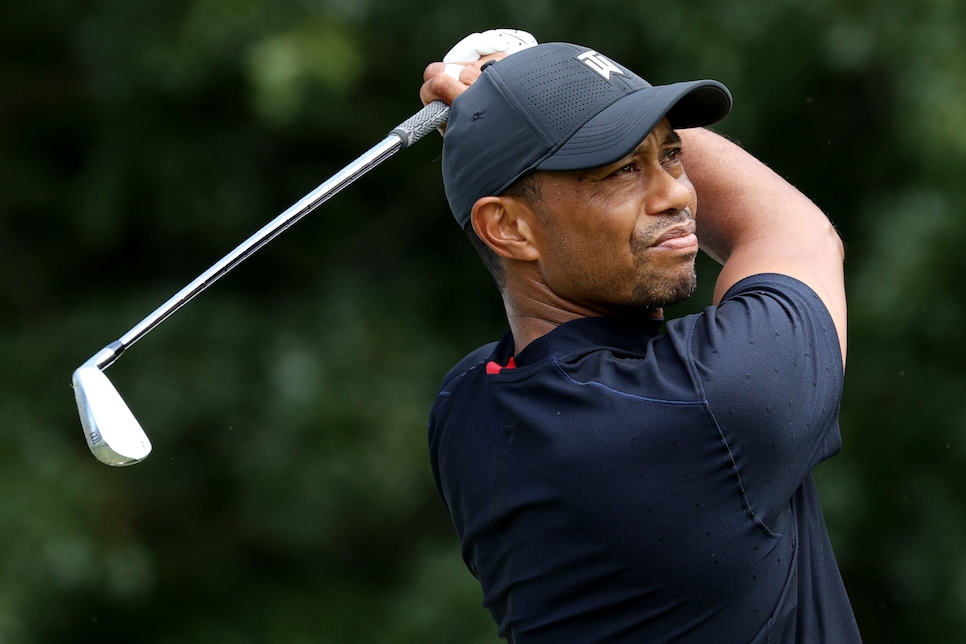 Tiger Woods has committed to next week's BMW Championship at Olympia Fields outside Chicago, the second of three FedEx Cup playoff events, setting up the possibility of playing back-to-back-to-back weeks for the first time since September 2018.
Woods made the announcement on Wednesday, a day before he'll tee it up in the Northern Trust at TPC Boston, where he's had success in the past. Woods won the 2006 Deutsche Bank Championship at TPC Boston and finished second there in 2004 and 2007.
He enters the week ranked No. 49 in the FedEx Cup standings, meaning he will almost certainly qualify for the BMW, which will feature the top 70. But Woods has some work to do to get into the top 30 and qualify for the Tour Championship. Should he do enough this week to guarantee a spot in the Tour Championship—it'd require a very high finish—he could withdraw from the BMW to steal an extra week of rest.
But if Woods does indeed need the BMW to get to Atlanta for the Tour Championship, and if he does accomplish that at the BMW, he'll almost certainly play four times in five weeks, as the U.S. Open starts at Winged Foot just 11 days after the season wraps up in Atlanta. That he's feeling well enough to even consider such an undertaking speaks volumes about how good Woods' body feels.
"It's gonna be a challenge," Woods said. "I haven't done it in a very long time. It's part of the playoffs, and then we have the U.S. Open at the back end of it. So it's a long stretch of golf for all of us."
At TPC Boston, Woods will be making just his sixth official start of the season. He played three times before the COVID-19 hiatus, including picking up his record-tying 82nd PGA Tour victory at the Zozo Championship, and just twice since—a T-40 at the Memorial and a T-37 at the PGA Championship.
After an unremarkable showing at the PGA, where a cold putter hamstrung any chance of contending, Woods returned to Florida for a week of training.
"I didn't really work on golf a lot," Woods said. "It was more on training, making sure that everything stayed strong. Ate a lot—I mean a lot—that's something I've always struggled with, losing weight. So, trying to make sur my weight stays up. I do feel it's up, and I have more endurance. So I'm working on that, and making sure I'm fresh come Thursday."
Woods did, however, sneak at least one full round of golf in—at Winged Foot, where he and Justin Thomas played a practice round on Monday before heading to the Boston area.
"Winged Foot played long," Woods said. He has played two tournaments at the Mamaroneck, N.Y. layout before—a T-29 at the 1998 PGA Championship and his first missed major cut as a professional golfer at the 2006 U.S Open, played shortly after the death of his father.
"They've got a lot of new tees. All the greens are different. They've obviously redone everything. Gil (Hanse) has done a great job of adding length but not changing the character of the golf course. Some of the clubs we hit off the tees are long gone. It's no longer 2 iron or 3 iron off these tees. Lot of par 4s that are 470 or more. The game has changed a lot. It's been 14 years since we've been there. But Gil's done a fantastic job to altering the golf course so it's up to modern standards."