The Loop
Tiger Woods' comeback (if there will be one) should begin, well, anywhere
Stories of interest you might have missed…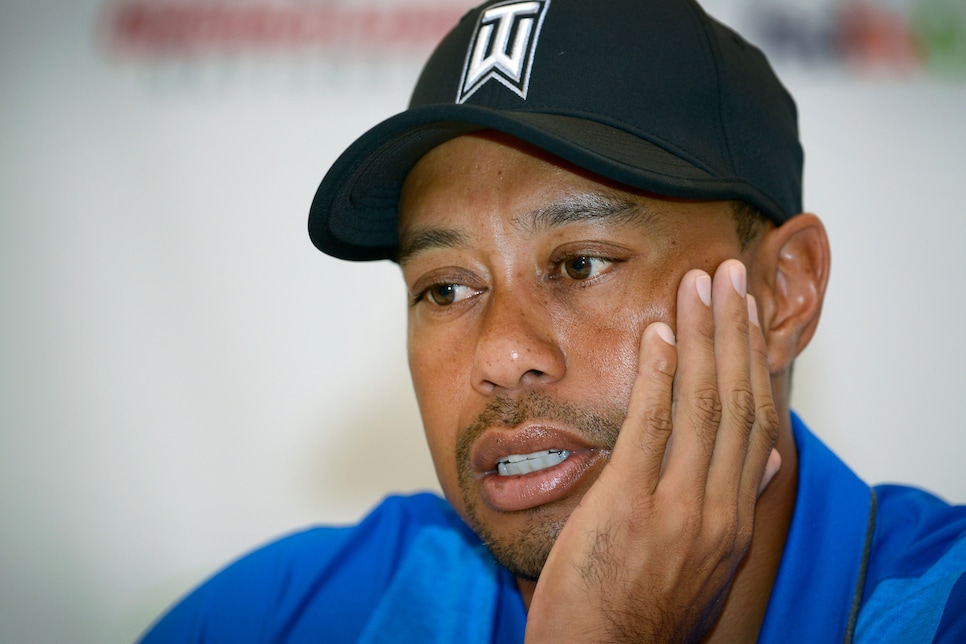 So, where and when should Tiger Woods launch his comeback, if indeed there will be one?
"No event is below Woods at this point," ESPN's Bob Harig writes. "When ready, he will need tournament golf, as much of it as he can handle, to find any kind of form. Las Vegas, Davis Love's RSM Classic, and Woods' own Hero World Challenge are all tournaments that would make sense at the end of 2016."
If he's up to it, of course.
"The hope remains that Woods will get healthy enough to put together one last run, a final shot at greatness," Harig writes. "Meanwhile, we're not even sure if he's walking."
The friend to whom Stenson dedicated British Open victory
"Rodney Bogg, who was the founding manager of Emirates Golf Club, and in charge from 1987 to 1993, said: 'I've no doubt whatsoever that Mike helped inspire Henrik to victory. There's even a comment on Facebook that asks: 'Did Mike blow that last putt in Henrik?'" she writes.
The Ruffels kids forgo family business for golf
Australian Ryan Ruffels, 18, who made his professional debut at the Farmers Insurance Open, has a sister, Gabriela, who was pursuing competitive tennis, the family business as it were. Dad Ray once was ranked as high as 27th in the world and played on four Australian Davis Cup teams. Mother Anna-Maria Fernandez was ranked as high as 19th in the world.
But Gabriela burned out on tennis and turned her attention to golf a year-and-a-half ago. Already, she is good enough to have qualified for the U.S. Girls Junior (though she did not advance to match play).
"I've always watched my brother and I just decided, why not try golf?" she said in this story by Lisa Mickey. "It's a lot more relaxing than tennis…Golf is relaxing and social and it's really different than tennis. In tennis, the person on the other side of the net is your enemy."