The Loop
Tiger Woods' comeback hits a hurdle with loss to two 11-year-olds (Not really)
We kid, we kid, but this scorecard has been shared about a month after Tiger Woods was on hand for the opening of a new kids course at his Bluejack National design outside of Houston: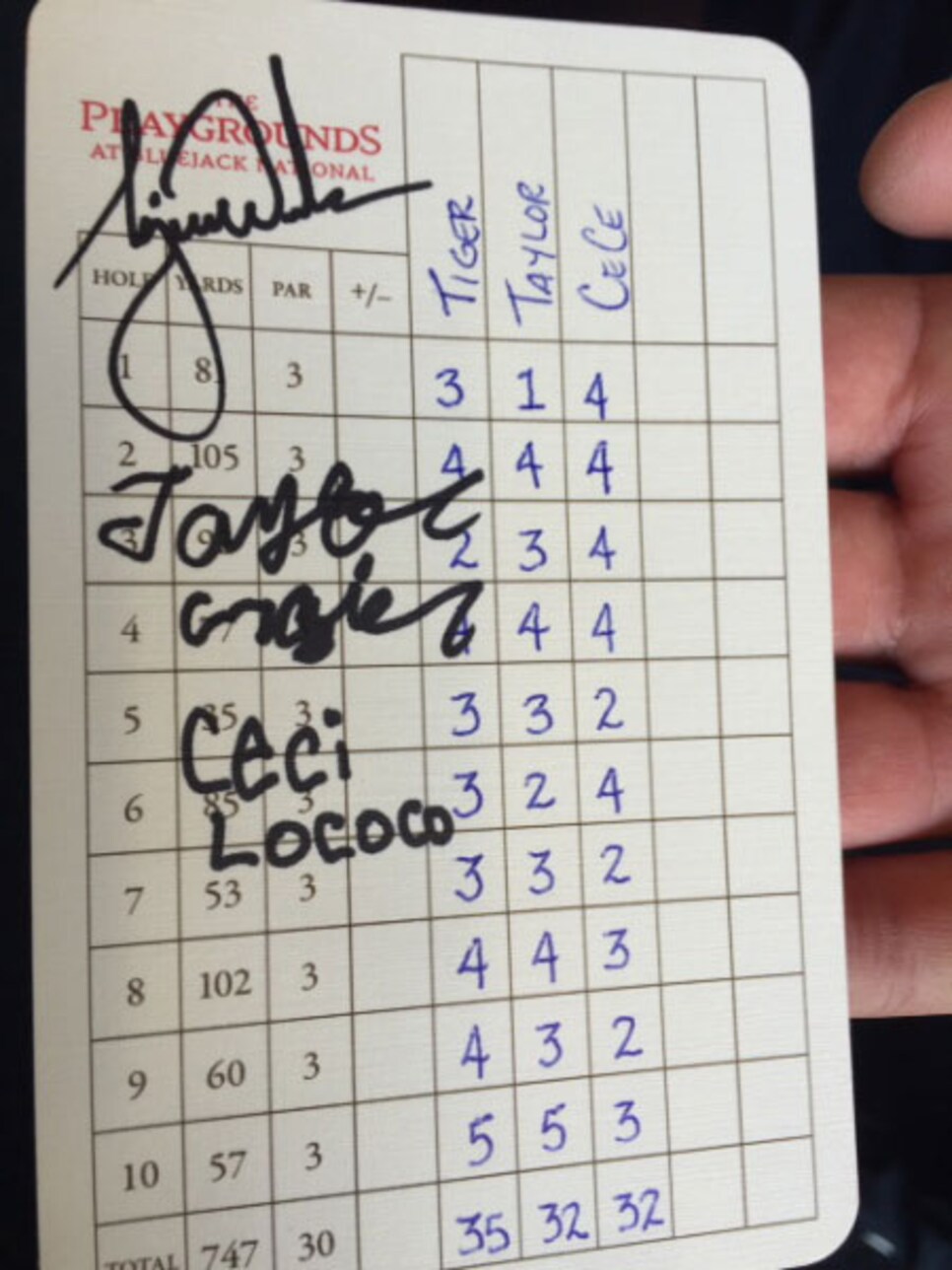 It seems a pair of 11-year-olds, Taylor Crozier and Cici Lococo, both topped Tiger in a 10-hole round that day. Crozier and Lococo each shot 32 (par is 30) while Woods shot 35. (Side note: Sounds like Woods designed one tough par-3 track!)
Of course, you probably remember Crozier as the kid who made a hole-in-one that was caught on video that kicked off play on the course. And we're pretty sure Woods was going easy on his young playing partners. Recovering from his two back surgeries, he used a putter on the 80-yard opening hole.
Crozier and Lococo got to play with Tiger as a prize for winning the Kids FORE a Cause contest, conducted by the South Texas PGA. And details of the round emerged thanks to Lococo being interviewed for an entry titled "My Day With Tiger Woods. . ." on blog.girlsgolf.org. It sounds like the junior golfers had a great time with the 14-time major champ:
"Tiger was so nice! He gave me some tips on the driving range and watched my swing," Lococo said.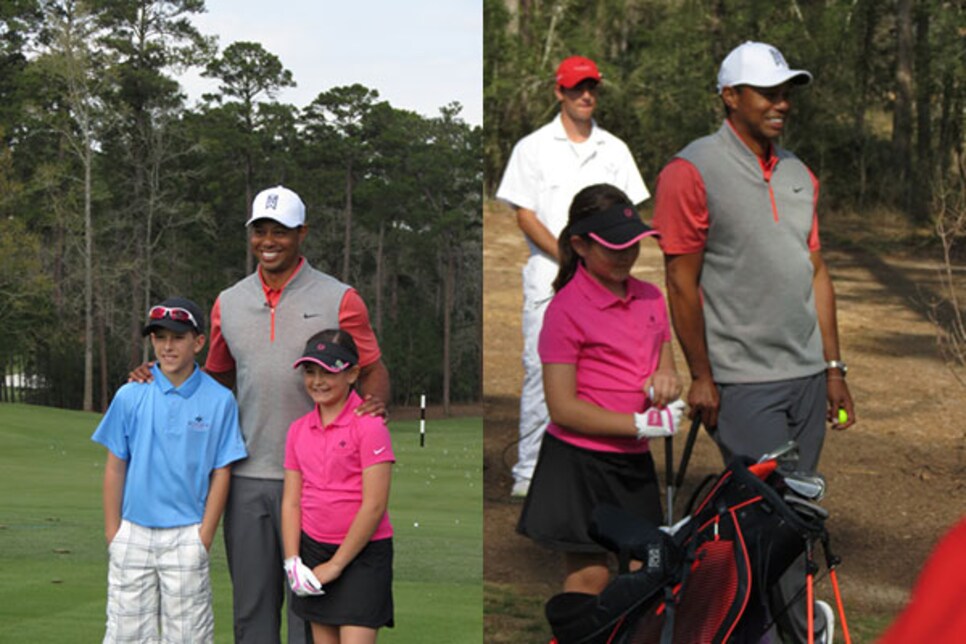 (Side Note No. 2: Is Woods going to a yellow ball now?!)
"When we were playing, Tiger also asked to use my towel to clean his putter grip. I don't think I'm ever going to wash it…for good luck!" Lococo added. "When we were done, he gave us some really nice gifts -- an autographed Nike putter and a Tiger headcover. I'll probably keep the putter at home and put the headcover on my bag."