The Loop
Tiger Woods' comeback at Silverado would be return to scene of his NCAA 'crime'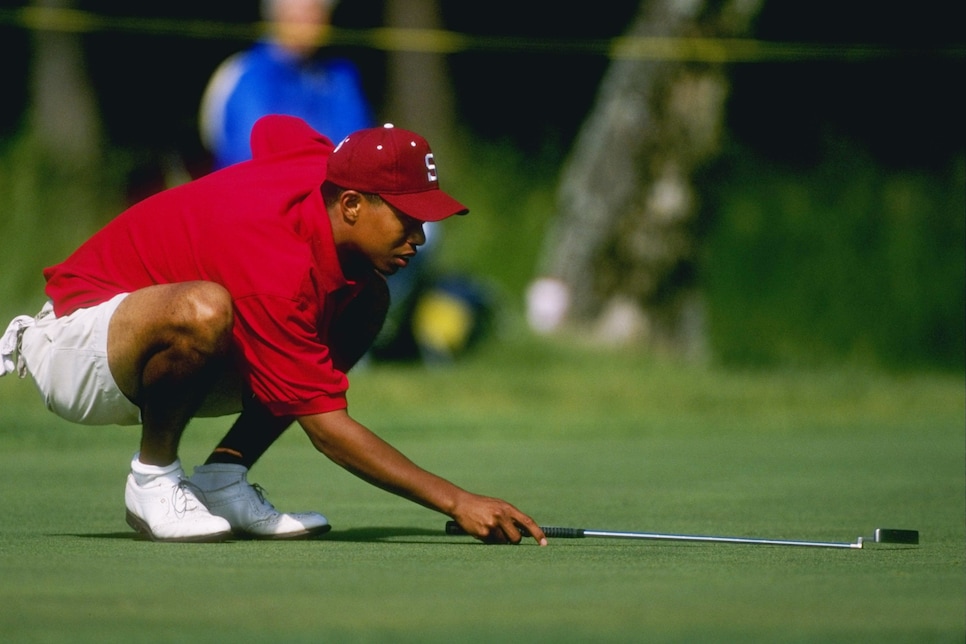 On Oct. 3, 1995, Woods, a Stanford sophomore, drove up to Silverado to meet with Arnold Palmer, who was there to play in the Transamerica, a Senior PGA Tour event. Woods said at the time that he went seeking advice from Palmer on dealing with the attention he would be facing in the future.
They had dinner and Palmer picked up the tab. Oops. When word got out, a brief investigation followed and Woods was suspended for a violation of NCAA rules that prohibited an athlete for receiving a benefit based on his athletic status or reputation. Woods was angry.
"I felt that I hadn't don't anything wrong," he said, reiterating that he had had dinner with a friend. "For that I'm told I'm going to be declared ineligible."
Woods was en route to El Paso, Texas, for a college tournament, the Savane College All-America Golf Classic, at the time and said he was uncertain whether he would be permitted to play. The NCAA quickly concluded the infraction had been inadvertent and minor, the suspension lasted only a day, and he was permitted to play.
Tiger, meanwhile, was required to reimburse Palmer for the cost of his meal and said he sent him a check for $25. He also said the incident might influence his decision on whether to turn professional following his sophomore year. "I don't need this," he said. "It's annoying."
Woods, incidentally, won the tournament, defeating Fredrik Soderstrom of Tulsa in a playoff. And, indeed, he turned professional 10 months later.
As for the whereabouts of the canceled check (assuming there was one), with Tiger Woods' signature on the front and Arnold Palmer's on the back, well, wouldn't that be a nice piece of memorabilia?