News
Tiger Woods cites fatigue as root of 2018 Ryder Cup woes, says he wants to be a playing-captain at 2019 Presidents Cup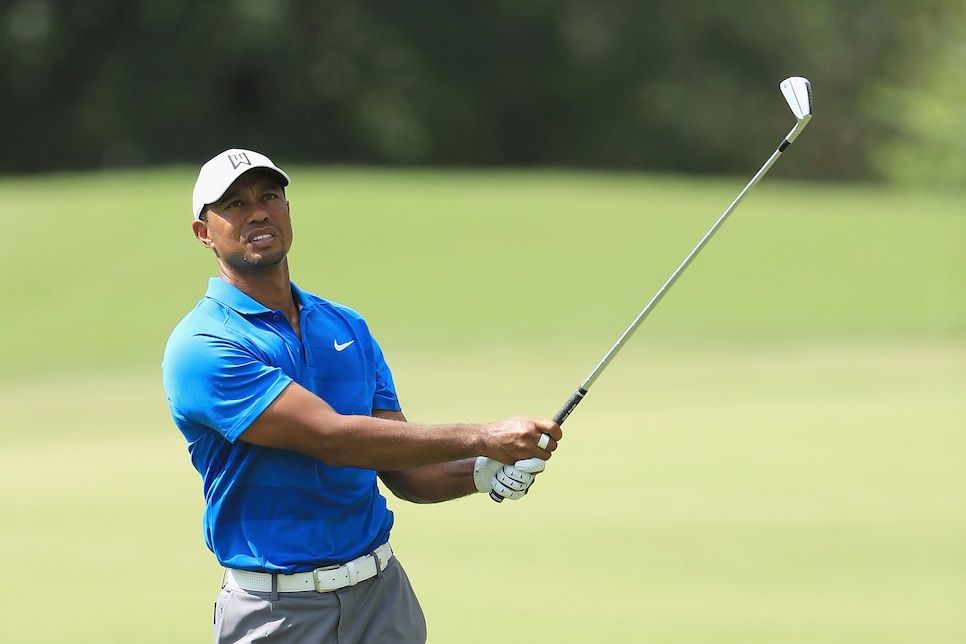 Tiger Woods is at Pebble Beach this week for his charity's annual three-day excursion in the Monterey Peninsula. His foundation's Instagram highlighted portions of a driving range Q&A in which the 14-time major winner shed light on the past year and what's on his horizon.
One of the subjects discussed was his performance, or lack thereof, at the Ryder Cup, recording zero points in four matches for the Americans. Woods, who was coming off an emotionally and physically draining slate, capped by his first win in five years at the Tour Championship, cited the toll of his schedule as the root of these woes.
"It was just a cumulative effect of the entire season," Woods said. "I was tired because I hadn't trained for it. I hadn't trained this entire comeback to play this much golf and on top of that deal with the heat and the fatigue and the loss of weight."
Still, the crowd seemed more interested in his triumph at East Lake, a moment Woods conceded had not fully set in.
"It's still sinking in, because 80 is a big number," Woods said. "I've won 80 times out there. That's pretty cool. It hasn't been easy. What validates it for me is the fact that I got a chance to go against Rory (McIlroy) head-to-head in the final group, and also (Justin Rose), who was tied with Rory, a group ahead. He'd just become the No. 1 player in the world. In order to get my first win in five years I had to beat those two guys. That makes it feel even more special."
As for what's ahead, Woods said he's unsure of his schedule save for his Thanksgiving exhibition match with Phil Mickelson and his charity tournament, the Hero World Challenge, in December. But it doesn't sound like Woods plans on hibernating; Woods said he's already looking forward to returning to his pursuit of Jack Nicklaus' 18 majors, starting at Augusta. Moreover, tabbed as the U.S. captain for the 2019 Presidents Cup, Woods plans on teeing it up for the red, white and blue as well.
"God I hope so," said Woods, regarding the opportunity. "I really hope to be a playing captain, I really do."