News
Charlie Woods' caddie while playing alongside his father will continue the family theme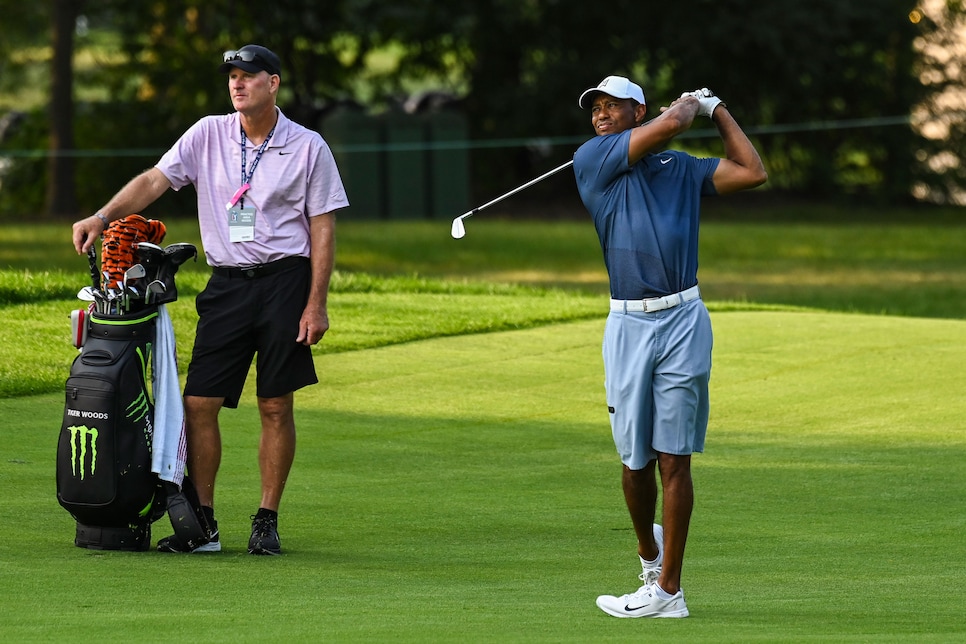 In addition to Tiger having his longtime caddie Joe LaCava by his side, Charlie will have Joe LaCava Jr. on his bag during the two-day PNC Championship, which begins Saturday at the Ritz-Carlton Golf Club in Orlando.
Woods and his 11-year-old son will team together for the first time in the event formerly known as the Father-Son, which features 20 teams comprised of a major-championship winning golfer and a family member. Justin Thomas, Bubba Watson, Jim Furyk and Matt Kuchar are the other current PGA Tour players teeing it up in the exhibition. Each team will play a two-man scramble both of the two days.
"There is one fun nugget that Tiger mentioned to me a number of months ago when he was kind of debating whether or not they would play in the PNC this year," Rob McNamara, VP of TGR Ventures and Woods' trusted confidante told Golf Digest. "He said, 'Wouldn't it be fun if I had Joe LaCava Jr. caddie for Charlie?'"
"It's going to be a very fun family affair, very big father-son bonding experience week, and I think they're all looking forward to it."
Charlie Woods drew attention for some strong performances in junior golf tournaments in Florida this summer, winning two and shooting under par for nine holes in both. Woods will be making his first appearance since finishing T-38 in his Masters title defense.
This will be Woods' last event before he starts his 2021 campaign on the West Coast, with the Farmers Insurance Open at Torrey Pines (Jan. 28-31) widely expected to be the first tournament he plays after the new year.