Tiger Watch
Tiger Woods talks about why he's making a ball switch for the Genesis Invitational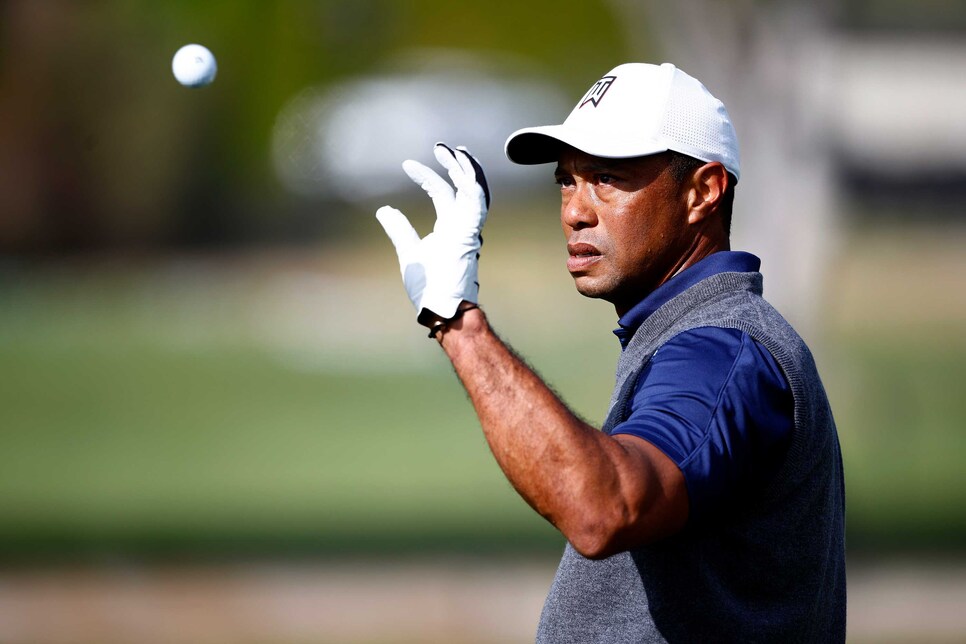 When Tiger Woods teed it up in December's PNC Championship, he experimented with a new golf ball, Bridgestone's Tour B X, having become intrigued by the added distance he found while practicing with it. Now, it appears Woods was more than intrigued as he is set to put the ball into play for the first time in a PGA Tour event at this week's Genesis Invitational.
For Woods, who has very exacting demands for a golf ball, such a change is noteworthy. Golf Digest had an exclusive opportunity to ask Woods some questions regarding his golf-ball decision. Here is what the 15-time major champion had to say.
You played this ball at the PNC Championship. What did you learn about the ball from that experience that made you more comfortable with this switch?
Woods: Well, the biggest change I saw was ball speed for sure. I saw it was faster and with that came added distance. Sure, it doesn't spin as much as the XS, but I can offset that by the fact I am hitting less club on [my] approach shots. A lot of it has to do with the situation and course setup also. As my game and my bag evolve, it's important to always be checking to make sure all of my equipment fits. We are in a good spot right now with Bridgestone, I have different levers I can pull based on the situation. If I want to lean into workability and balata-like greenside spin, we have the XS. And if we are chasing distance for a certain tournament the Tour B X is there to get the job done.
How important is simply the increased distance aspect to making this change? Or are there other attributes of the ball that you feel are a better match for your game right now than the X S?
Woods: Distance is a big deal. I think when you go back and look at PNC, I was right there at the top in terms of distance. And we talk about the X being lower spin, it's lower spin on all shots, which also means it is straighter with the driver. So, net-net it is longer and hopefully that means I am playing from the fairway more. With that being said, I helped design the Tour B XS, and it's still the best all-around ball I have ever played. But when the situation puts a premium on distance, it's great that Bridgestone has that option for me with the Tour B X.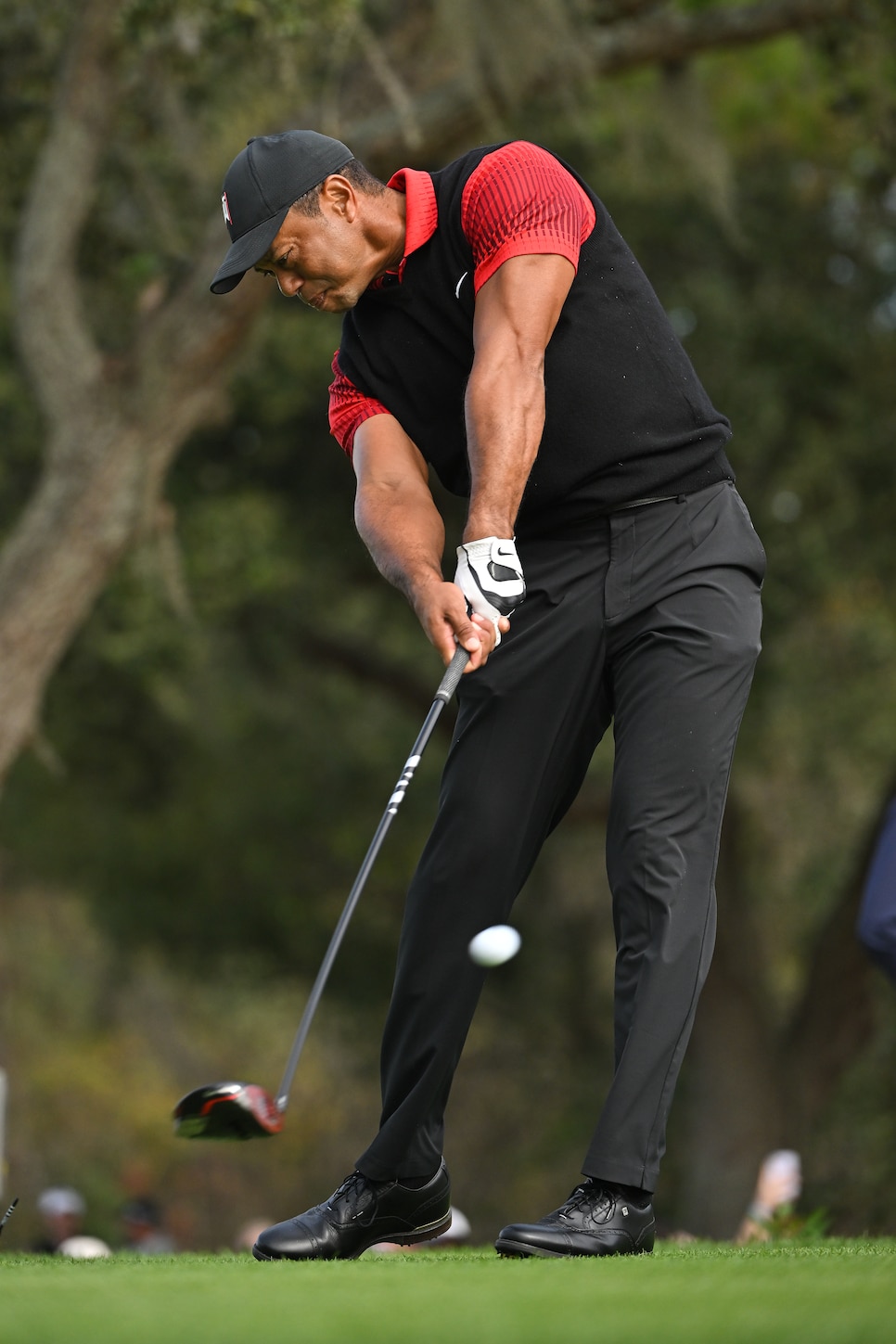 Over the years you've said about golf balls, "Give me all the spin you got. It's my job to take it off" and you've also been careful of the ball coming off the face too hot on chips, pitches and putts. Still, this ball is slightly firmer than the XS. Have you needed to adapt to that or has your philosophy simply changed regarding those attributes?
Woods: You know I grew up playing a balata ball. You're right, I traditionally always wanted a high-spin ball and I would dial it back as needed. What I have found over this past year is, as situations change, my ball and performance preferences do also. What Bridgestone has done with the X and XS ball is bring greenside spin to such a high level that both balls can work for me now in tour conditions. It really comes down to getting the best mix of spin vs distance based on the situation and setup that week.
Are you still in trial mode with this ball or is this likely a long-term switch?
Woods: I think it really becomes situational for me. Riviera is going to be a great test for us with the Tour B X. I have been around this golf course a lot of times with a more spin-oriented golf ball. Getting the firmer distance type specification in play at Riv is going to be a different look for me, which will be new. It should be fun. Generally speaking, if I am looking for long and straight, the X probably makes more sense that week. On a golf course where shot shaping and working the ball are at a premium, there isn't a ball out there that is better than the XS. I am currently in the process of designing the next Tour B series with Bridgestone and having competition experience with both balls is really going to help guide our design direction for future products, which is exciting.