News
Tiger Woods remembers his first winner's check, from the 1996 Las Vegas Invitational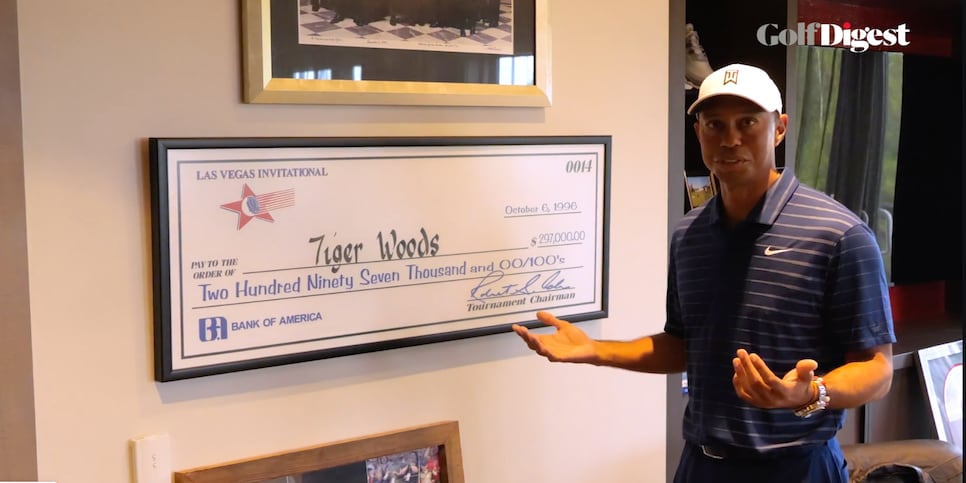 Tiger Woods' next PGA Tour victory will be his 83rd, moving him past Sam Snead and making him the winningest player in Tour history.
His 82 victories have spanned 23 years, multiple continents, swing changes and too many surgeries. But he still remembers the first one as if it were yesterday.
Woods' first win came at the 1996 Las Vegas Invitational, where he beat Davis Love III in a playoff after finishing the four days at 27 under. The victory netted him $297,000, which was a huge deal at the time.
"Off the charts," Woods told Golf Digest in the latest episode of At Home with Tiger Woods. "Yeah, I was paid by Nike and Titleist, big contracts, but I'd never earned it on the golf course. This was the most amount of money I'd ever earned playing golf."
Another perk of the victory?
"I had a place to play for two more years. I was exempt on the Tour."
Six months later, Woods would win the Masters by 12 shots and become America's next sporting icon. But hey, you have to start somewhere.