The Loop
Tiger Woods apparently doesn't like wearing flip-flops
Despite being back to winning nearly every week he tees it up, Tiger Woods still finds himself being criticized. Did he drop in the right place (again) at the Players? Is he to blame for the spat with Sergio Garcia? Did he handle said spat properly?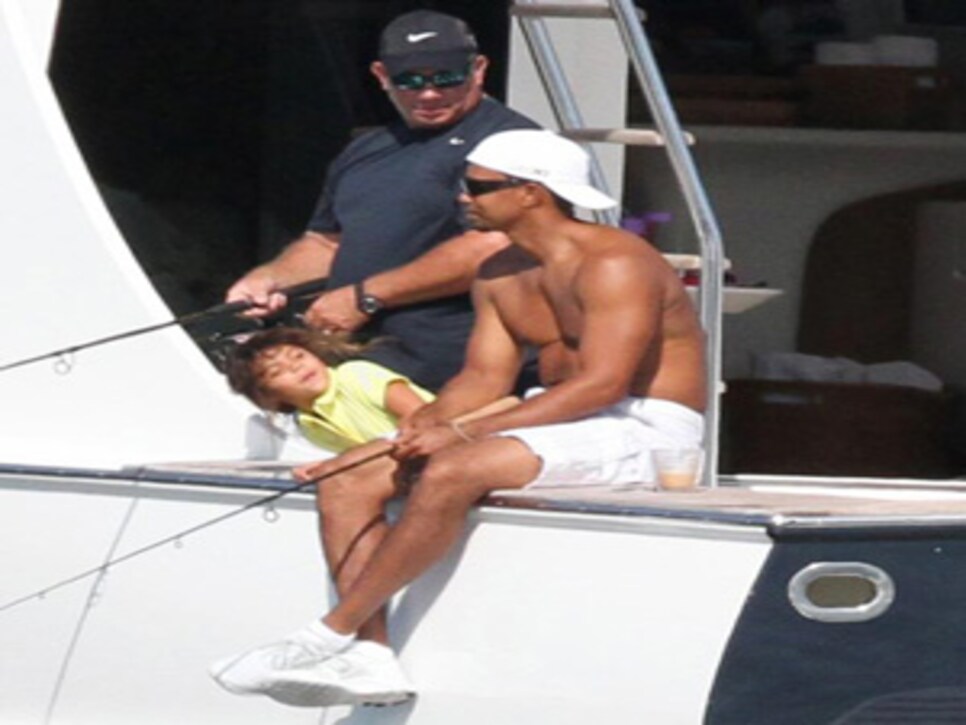 We hate to pile on, but we can't help but question his boat attire (left), either.
Following his latest win, Woods was seen relaxing on his luxury yacht in Palm Beach, Fla., according to the Daily News. If you call this relaxing.
Socks and shoes? Really? C'mon Tiger, think of your poor feet. Let those puppies breathe every once in awhile!
Woods was joined by his daughter, Sam Alexis, and his girlfriend, Lindsey Vonn, who apparently has heard of flip-flops.
Our favorite part of the photos, though? How about the guy who appears to be Woods' captain/security guard decked out in Nike. Now that's a company man.