The Loop
Tiger Woods announces he won't play in the U.S. Open or the Quicken Loans National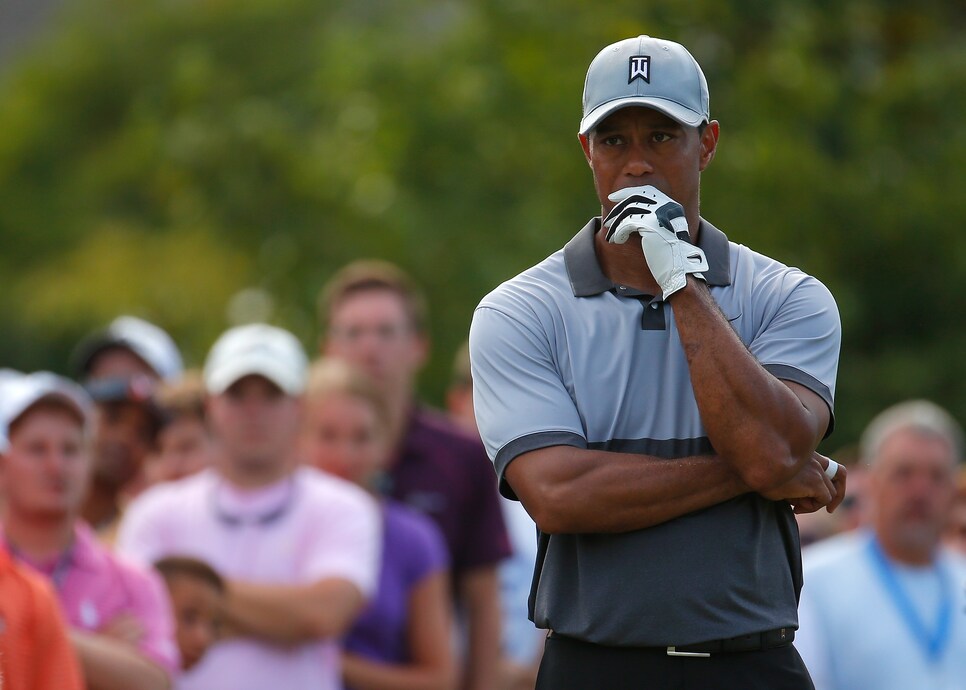 For a third time in five years, Tiger Woods will miss two major championships in a season. Now the main question is whether this will this be the first time he misses more than that.
On Tuesday evening, Woods made it official that he wouldn't play in next week's U.S. Open at Oakmont with an announcement on his website.
"While I continue to work hard on getting healthy, I am not physically ready to play in this year's U.S. Open and the Quicken Loans National. I am making progress, but I'm not yet ready for tournament competition," Woods said. "I want to thank everyone for their continued support. The positive texts, emails and calls I have received have been incredible. I want to wish Mike Davis, Diana Murphy, the USGA, the players and everyone at Oakmont a very successful week."
It shouldn't come as a shock that someone recovering from two off-season back surgeries won't make his comeback to competitive golf at one of the toughest tracks in golf. What is a bit surprising is Woods, 40, already ruling out a return at the Quicken Loans National, although he said he would still be on site as tournament host.
Previously, several appearances at golf clinics gave fans a glimpse of hope that they'd get a glimpse of Tiger between the ropes. As did reports of Woods booking lodging for the Memorial as well as registering for the U.S. Open. But those moves turned out to have no correlation with a comeback.
Woods, who has fallen to No. 507 in the Official World Ranking, is exempt into just two more U.S. Opens thanks to his win at Torrey Pines in 2008. However, if healthy, one could assume Woods would receive several special exemptions from the USGA well beyond that. Jack Nicklaus (eight), Arnold Palmer (five) and Tom Watson (four) lead the way in that category. Woods finished T-2 at Oakmont the last time the U.S. Open was held there in 2007.
Woods' agent, Mark Steinberg, said in April that he "absolutely" expects his client to play this year. There's still time for that, but when it comes to this season, Woods is running out of events.
It's hard to imagine the 14-time major champ playing in the Barracuda Championship at the end of the month -- especially since its opposite the WGC-Bridgestone Invitational he's won eight times. Then there's the Greenbrier Classic July 7-10. If Woods doesn't play then, again, it seems unlikely he'd made his comeback at a major the next week at the British Open. After that, there's just the RBC Canadian Open before the PGA Championship and just a three other events before the start of the FedEx Cup Playoffs, which Woods hasn't qualified for since 2013.
The Long Road To The U.S. Open Begins Here